Southern Avenue: The New Stax!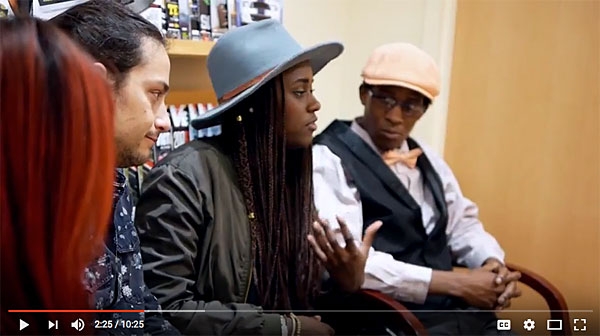 Booker T. & the M.G.'s, Sam & Dave, Otis Redding—few studios have ever achieved the kind of distinct sound that once poured out of Stax Studios in Memphis, TN. A bit of that gritty, funky mojo lives again in the music of Southern Avenue, a new R&B act from Memphis that's named after the street that runs by the old Stax Studio.
To cement their connection to Bluff City traditions even further, Southern Avenue is now signed to the rejuvenated Stax Records label, which is now a part of Concord Music Group.
Last week, just prior to a gig at the Mercury Lounge in downtown Manhattan, four of the band's five musicians—singer Tierinii Jackson, guitarist Ori Naftaly, drummer Tikyra Jackson, and keyboards player Jeremy Powell —stopped by the Stereophile office to chat with Music Editor Robert Baird about their name, their music hometown, and what it felt like recording at Zebra Ranch, the home base of legendary Memphis musician and producer, Jim Dickinson.