Solo Sounds: The Power of One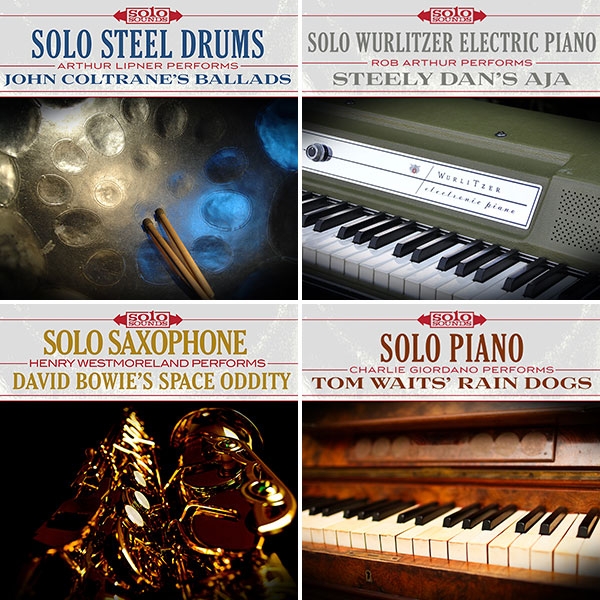 While it hasn't always made money or hit records, the music business has never been short on ideas. Most are nonsense, but every once in a while—the gramophone, onstage monitors, Les Paul's overdubbing—the biz comes up with a winner.
Many of the craziest ideas I've heard in 30 years of writing about music have been expounded on at the South by Southwest Music Festival, held each year in Austin, Texas. At SXSW, hope springs eternal. Secrets are whispered. Buzz bands gain momentum. Rumors ripple through crowds. Everyone has visions of morphing into a mogul. There's an intoxicating energy to it all.
Last March, in the midst of mingling and rattling on about the Loudness Wars or the soulless hell that pop music has become, Scott Ambrose Reilly, a fine fellow and utter character better known among intimates as Bullethead (for his bald noggin, which does indeed resemble a projectile), sidled up to me and began talking about a new project he'd been working on. A onetime manager of madman Mojo Nixon who went on to work for such going concerns as Amazon and now The Orchard (a distributor of music, video, and films), Reilly knows all about fascinating ideas good and bad. His project, he explained, is called Solo Sounds.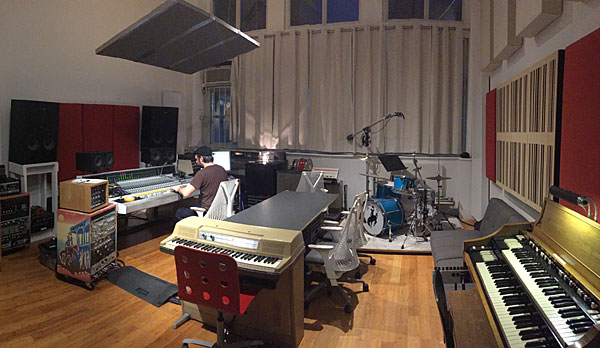 "Four or five years ago, there were a lot of bad covers and computer-generated stuff selling at iTunes and getting streamed at Spotify," he says months later, over a plate of tacos in New York City. "It was great songs done poorly. It was crappy sound. The artwork was crappy. Even the stores started saying it was bad. Some of it got to the point where it was misleading casual fans. I wondered: Could we do a quality version of solo instrumentalists recording an entire album? The idea, on paper, reads just as horrible as it reads well. Many people read it on paper and went 'Ewww!!!!'
"I knew from the start it had to be iconic: iconic songs, iconic artists, iconic albums."
For advice on how to make this admittedly left-field notion into a reality, Reilly turned to an old friend, Eric "Roscoe" Ambel. A guitarist, producer, and recording-studio owner who's fashioned a varied career in music, Ambel has played with Joan Jett, Steve Earle, and the Del-Lords. Since 1999 he's been partners in a recording studio, Cowboy Technical Services, which recently relocated to a new facility in Greenpoint, Brooklyn. And, until it closed in 2012, Ambel owned the much-beloved Lakeside Lounge, in the East Village.
"Scott had this idea," Ambel tells me: "What if we had this label that was just solo instrumental versions of classic records? I played him some tracks I had recorded with Nashville guitarist Ben Hall playing a solo acoustic version of the Beatles' 'I Feel Fine,' Chet Atkins style, and I said, 'You mean like this?' And he said, 'Exactly.'"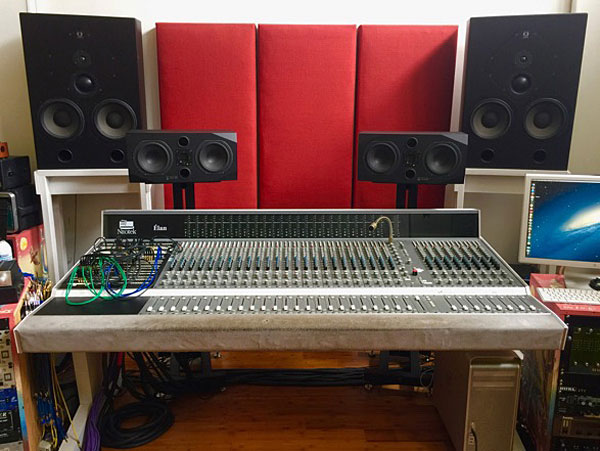 "When I talked to Roscoe about it, I was just trying to get my head around what it would cost," Reilly says. "For him, a light bulb went off, and he said, 'I love this idea. I wanna do this at scale, do a volume of stuff.'
"It was amazing how some artists got it—like, immediately," Reilly continues. "It's not easy for anybody. Even people who have played in bands that did those songs, they just played their part. So it's hard work. Some of the musicians actually loved it and thrived on it. But some sessions just fell apart in the studio—like, almost to the point where it made people angry because it was beyond their capabilities. I could give you a list of people we approached, and they were like, 'Nah-uh.' Some players have said, 'Oh yeah, tell me about it.' And once you'd tell them, you would never hear from them again."
Most of the players in the Solo Sounds series are sidemen—or players, like cellist Trevor Exter, who revel in unconventional approaches to their instruments. Most have come from Ambel's circle of musical friends and acquaintances. A few, like accordionist and keyboardist Charlie Giordano, who plays with Bruce Springsteen's E Street Band, are better known than others. The danger inherent in the idea is that it can devolve into what Reilly and Ambel call "hipster Muzak."
"A lot of it is sort of, what if?" Ambel says. "Like, what if we did Leonard Cohen on classical harp? So then we'd reach out to the musicians to see if they can do it. From the musician side, it definitely takes preparation. And there has to be joy in it. We don't specifically say, 'Hey do this record.' We're trying to find a something that the player is connecting with."
"The whole point is, there's humans playing these," Reilly says. "How do we take this sort of cottage industry of computerized, electronically generated instrumental covers and put humans in it? It's hard to capture the humanness and yet it not have errors."
Needless to say, with 70 titles now in the series, split between compilations of hits and covers of entire albums, with more on the way, not everything works or is even worth a listen. But when the match of artist and work clicks, the results can be unexpected and enlightening. A few—Solo Steel Drums: Arthur Lipner performs John Coltrane's Ballads; or Solo Wurlitzer Electric Piano: Rob Arthur Performs Steely Dan's Aja; or my own favorite, Solo Piano: Charlie Giordano Performs Tom Waits' Rain Dogs—work on all levels. Some of the mashups, Solo Country Guitar: Ben Hall Performs The Clash's London Calling, verge on genius. And while it can take a moment to train your ear to accept just a solo instrument, titles like Solo Fender Rhodes Piano: Rob Arthur Performs Top Hits of Rihanna are so weird it's nearly impossible not to smile.
"[For the musicians,] you want it to be about passion," Reilly says. "I never thought we'd end up with [Solo Harp: Katie Curley Performs Johnny Cash's] At Folsom Prison. I think up some crazy stuff, and I never could have thought that up—but that's what's somebody wanted to do. The Red-Headed Stranger on cello? Trevor Exter, the stuff he has done pizzicato has been great. He thanked me when he met me for getting him into that album at that level, and the surprises that happened."