Rutherford Audio Gains Traction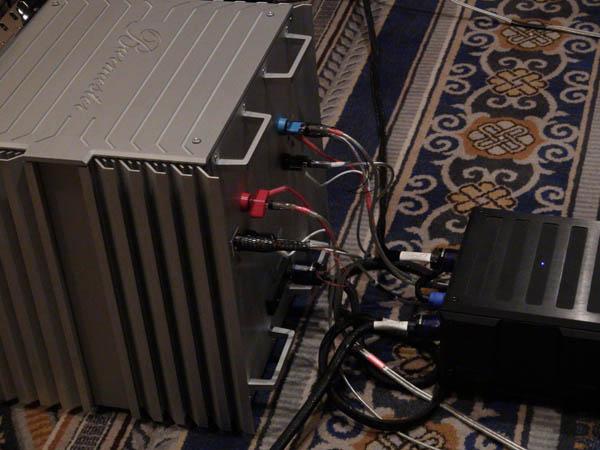 Last year, Burmester relegated their loudspeakers and amplifiers to the grand ballroom of the Waldorf=Astoria, which made their gear easy to see but less accessible to listen to in a concentrated setting. At the New York Palace, Rutherford Audio, the North American distributor for Burmester, hosted their own listening room on the fourth floor with a diverse range of music ranging from Verdi to Infected Mushroom.
Rutherford Audio, a company based in both Vancouver, British Columbia and Seattle, Washington, now represents a wide variety of brands including Vertere, Genesis, Thorens, ELAC, April Music, and racks from Schroerers and Schroerers. They also distribute Plinius and Primare but in Canada only. How did this four year old company acquire so many solid audio brands?
After Rob Niemann of Burmester North America was nominated the International Distribution Partner of the Year award from Burmester, he said this caught other brand's attentions such as the recently disenfranchised Thorens, and Niemann saw his business grow.
The Roksan TMS turntable with Vertere Reference Tonearm ($38,500) into a Burmester Phono 100 ($23,995), Burmester 077 preamp ($41,995), and Burmester 909 stereo power amplifier ($73,495) and out through the Genesis 2.2 Junior loudspeakers ($80,000/pair) sounded exciting with an emphasis on attack as exhibited by the punchy bass slaps by James Cammack on Ahmad Jamal's Live at the Montreaux Jazz Festival 1985. Extra subs in the corners added some serious "kick" to the kick drum, but I missed the palpable midrange that I heard in the Ciamara room. Yet, there was something magical about this sound, and there was a sweet-spot to be found everywhere.