Role Audio's Earth-Friendly Designs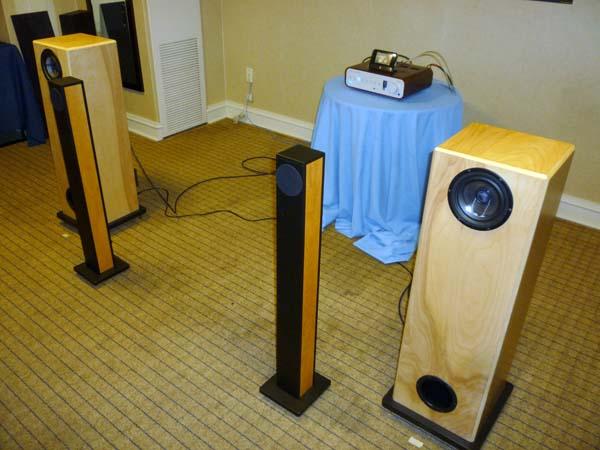 I enjoyed speaking with Role Audio's Erol Ricketts, who is proud of his company's formaldehyde-free designs. After researching the harmful effects of heavy exposure to toxic substances such as formaldehyde, Ricketts decided it would be best for his own health, and for the health of his company, family, and planet, to manufacture a new sort of loudspeaker, one with a small, and environmentally friendly, footprint.
Because Role Audio believes hi-fi should aid in the discovery of new music—a philosophy I hold dearly—all of the company's products are named after ships, vessels for discovery. The slim Sampan ($1400/pair) measures just 4" W by 4" D by 37" H, and uses a single 3.5" driver in a transmission line design. Mated to a Peachtree Audio iDecco, the system impressed me with its transparency and solid stereo imaging; these speakers "disappeared" like no others I heard at the show.