Recording of March 2018: Stardust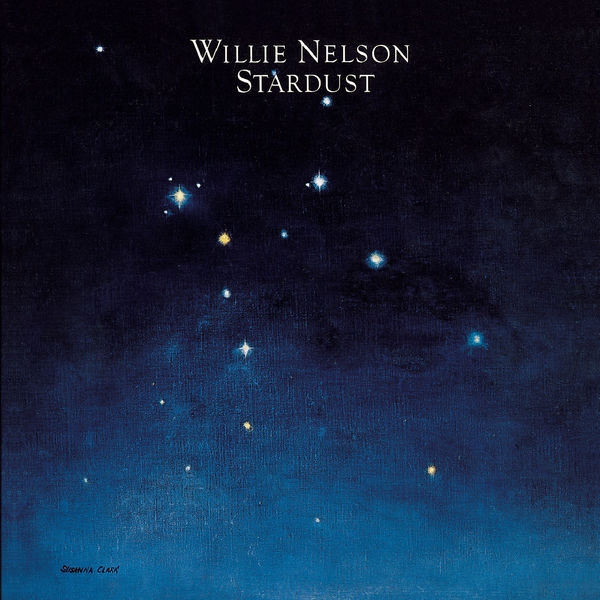 Willie Nelson: Stardust
Columbia/Analogue Productions AAPP 116-45 (2 45rpm LPs). 1978/2017. Booker T. Jones, prod.; Donivan Cowart, Bradley Hartman, engs.; Bernie Grundman, mastering. AAA. TT: 43:28
Performance *****
Sonics *****
In Nashville in the early 1960s, Willie Nelson hit his low point. He'd failed at singing and writing country music, and one snowy night, after a liberal drowning of his troubles at Tootsie's Orchid Lounge, he decided to totter outside and lie down in the middle of Lower Broadway. In subsequent retellings of the tale, he's always maintained that he wasn't trying to kill himself. For that, he had a pistol.
Soon after surviving this communion with the holy asphalt, Nelson's career took off. By the mid-'70s he was one of the leaders—along with Waylon Jennings, Billy Joe Shaver, and others—of what was called country music's "Outlaw Movement." Stripping away the rhinestones and overproduced sound of mainstream Nashville, the outlaws favored leaner, stripped-down arrangements that incorporated some of the energy and instrumentation of rock. A 1976 album, Wanted! The Outlaws —featuring Nelson, Jennings, Jessi Colter, and Tompall Glaser—became the touchstone for the movement and went platinum. Suddenly, recording oceans of strings behind songs written by Music Row "professionals" was passé.
But unlike his compadres, Nelson had another revolutionary move up his sleeve, one that would forever shatter the boundaries of what country music could be. It also illustrated how interconnected country music is not only with the blues, but with that other essential well of American musical achievement: the songs, now known as standards, that came from the Broadway stage and Tin Pan Alley. As Nelson later put it, "These are my favorite songs. My favorite all-time songs."
The making of Stardust began in the unlikely environs of Malibu, California, where Nelson and Booker T. Jones, of Stax Records fame, were neighbors. When the red-headed stranger asked Jones to arrange a version of "Moonlight in Vermont," Jones did such a memorable job that Nelson decided to cut an entire album of standards, and asked Jones to produce it. Recorded in 10 days, with the Enactron truck parked in the driveway of the Beverly Hills home of Brian Ahern and Emmylou Harris, the results were at first resisted by the risk-averse suits at Columbia Records—a sign that often bodes well for a project's chances of success.
Titled after its opening track, Hoagy Carmichael's almighty ballad, Stardust became a monster hit, reaching No.30 in Billboard's Top 200 chart, No.1 in Top Country Albums, and winning Nelson a Grammy for Best Male Country Vocal performance, for "Georgia On My Mind." By early in this century, Stardust had been certified quintuple platinum: 5 million units sold. Now this set of landmark recordings has been remastered from the original master tapes, and recut for release on two 45rpm LPs by Chad Kassem's Analogue Productions label. The sonic improvement is major.
Booker T. Jones may have remembered the sessions best in his liner note for a 1999 reissue on CD for Columbia/Legacy's American Milestones series: "How had our heritages, our lifestyles, matched in such a way that could come to this? Blues, jazz, country what was it? We didn't know. We didn't care, none of the band members, or crew, cared. We just played. And we had a good time."
The approach was simple and effective. The first ingredient was spare backing from Nelson's band, a road-tested unit that included Mickey Raphael on harmonica, Jody Payne on guitar, sister Bobbie Nelson on piano, drummer Paul English (of "Me and Paul" fame), and, of course, Booker T. on organ and piano.
Then there were Nelson's bravura, ruminative vocal performances. At leisurely tempos, he showed infallible instincts for phrasing on or around the beat, wending his affectionate way through "All of Me" and "Unchained Melody," somehow making them elegant and sophisticated yet approachably down-home, all in the same moment. What was most surprising was how new Nelson made these well-worn classics sound. His agile performance, bristly voice, and love of storytelling combine for just the right amounts of pathos and nostalgia in the aching plea of Maxwell Anderson and Kurt Weill's timeless "September Song," in which Raphael's harmonica takes the place of a solo horn or fiddle. This is a vocal record that even opera lovers treasure. While Nelson's idiosyncratic phrasing of his own material always had offhand charm, these were unexpected vocal knockouts from a shaggy source.
But after Nelson's genius in conceiving the idea, the true stars of Stardust are the songs—love songs, mostly, by the likes of Duke Ellington, Irving Berlin, and the Gershwins, that make this a greatest-hits set of mostly pre-war 20th-century America. Too sentimental, perhaps, for some—particularly today, when songwriting is fading in popularity and respect—these are ideal examples of sturdy songcraft (verses and bridges) as well as some of the most alluring melodies ever written. Nelson's reading of Gerald Marks and Seymour Simon's "All of Me," previously recorded by every popular singer of note from Louis Armstrong and Billie Holiday to Ella Fitzgerald and Frank Sinatra, is absolutely right from the very first note. Nelson attacks it with vigor, backed by Jones's prominent organ and, eventually, his own single-note solo on acoustic guitar.
The 45rpm pressing on 200gm vinyl shows the impeccable care that Analogue Productions lavishes on all its reissues. The higher speed means shorter sides (in this case, 45 minutes of music spread over two discs), and while it may be an audio mirage, the sound is more alive, more present than on a 331/3rpm LP.
Right down to the cover painting by the late Susanna Clark, wife of the late singer-songwriter Guy Clark, and the back-cover shot of Willie in his hippie top hat, this album is a near-perfect blend of conception and execution. A highlight of Nelson's long career, it's not really country music, but a tribute to the universal appeal of the Great American Songbook.—Robert Baird