All:
I wanted to share my results and lessons learned on how I have arrived at what I believe to be a very good sound stage; and I just am now enjoying my music and getting into Redbook... First, a picture of my setup as shown in the Gallery section so folks can get an idea:
And, here is what I have done specifically to "get there":
1. overall carefully picked system components that compliment each other and sinking a little bit of money into a Creek Evolution 50A Integrated amplifier, matching Epos Epic 2 speakers with Epos Stands, PS Audio NuWave DAC, Rega P1 turntable w/Ortofon Red 2M, Cambridge Audio 540p, and coming soon NAD 516BEE passing through my DAC, and Audioquest cabling. (I use a Macbook Air as my digital front end for FLAC files stored on a NAS redundant array elsewhere in my home.)
2. Room Tuning in the form of speaker placement.. I spent many hours getting my speaker and listening position into that critical 6.5' listening triangle for optimal soundstage depth at the slight sacrifice of optimal bass response; which I have read is quite a common exchange. So I just increase the bass on my tone controls occasionally when needed. I must say though with very good source recordings, I find I can defeat the tone controls. I also carefully adjusted "toe-in" to be immersed into the soundstage as much as can be expected.
3. Michael has been instrumental in providing undocumented and significant improvements to my system through the kindness of many detailed suggestions from the forums of Stereophile. He has provided suggestions on how to internally modify my Creek amp, as well as even the wall outlet. That could be a reply all of it's own..
4. I can't believe I forgot this very critical part to achieving my soundstage with my equipment and room: VOLUME! I make sure the volume is between 90-100 Decibels..with 100 being only transient peaks; not constant, otherwise that would be too loud! I theorize I am able to get such a good sound stage with my largely unmodified and untuned equipment by more or less sort of leveraging theories of near-field listening; allowing the speakers and amp and dac to take over and do their engineering magic at these volume levels and 6.5' listening triangle. I see many on more technical forums attempting to re-design things...but maybe companies like Creek and Epos and PS Audio are onto something...if one just tunes them *slightly*, and cranks up the volume!
So, I would venture to guess I sort of have had a lot of beginner's luck in combination with exhaustive research in falling down the path of Creek/Epos/Rega, and was advised by a former Cornell professor turned audiophile to purchase the PS Audio NuWave DAC with massive analogue power source.
I truly have just TODAY had this revelation:
While no doubt Michael's tuning methods and entire rooms surpass my system judging by the size of sound stages I hear reported, I feel with a little tuning, I can still achieve a "very good" sound stage by leveraging wise equipment and cabling choices with critical, key tuning recommendations per Michael without having to rip apart equipment, and cranking up the volume to realistic sound levels.
I am going to also post internal pics of my DAC to show its serious construction next..
Listen On!
Ron
Here is a pic of the internals of my DAC: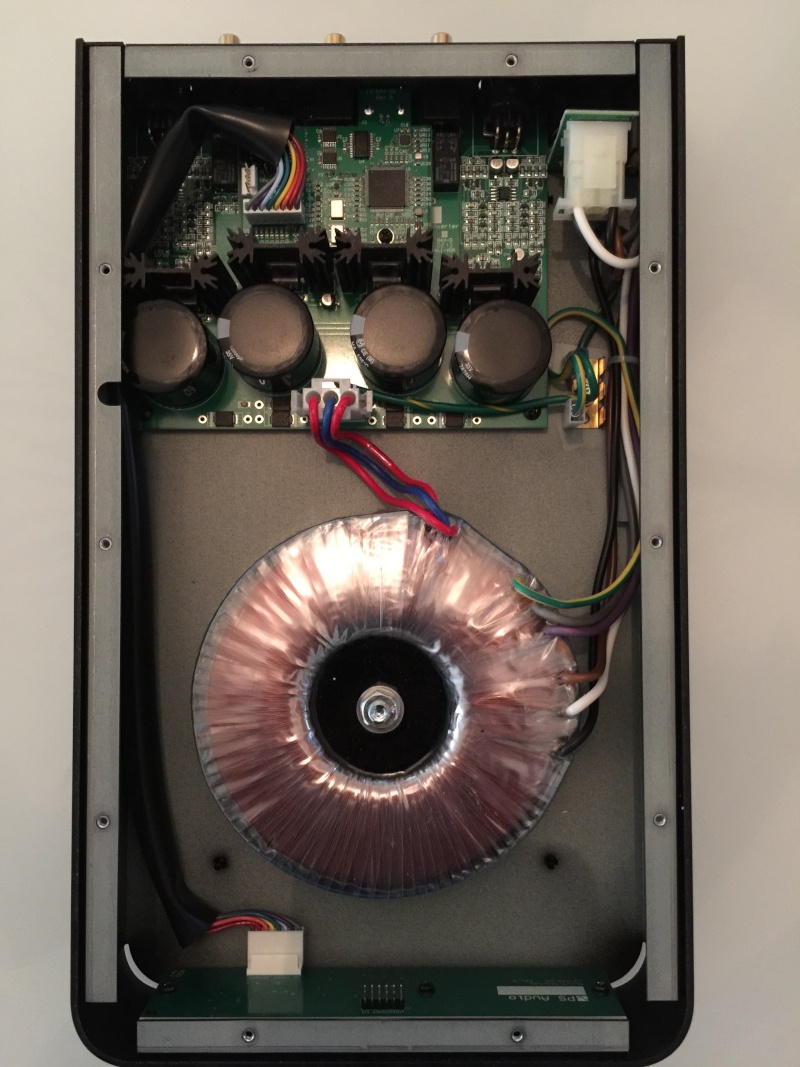 And here is a closeup of only ONE of FOUR massive 12,000 uF capacitors ...and yes, this is just a DAC!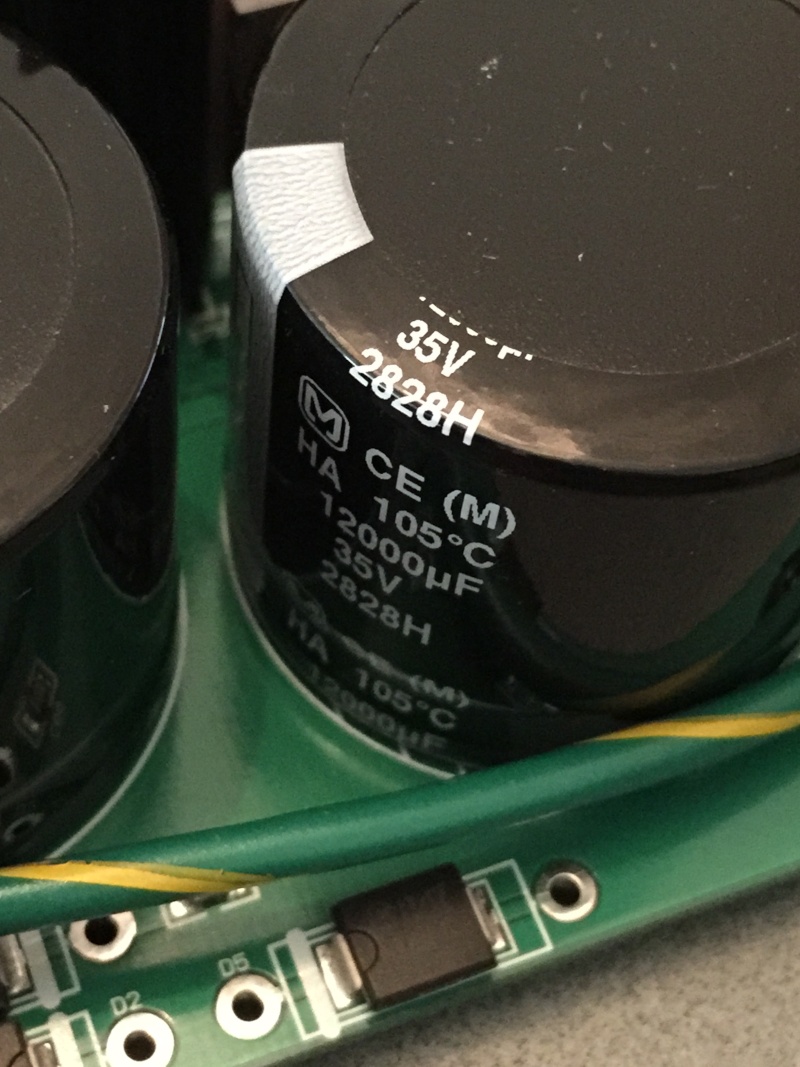 So I hope my somewhat unique approach helps others to see what is possible with a few wise equipment choices and just cranking up the volume can do to achieve a "decent" sound stage.
Now having said all of this, it is in fact my goal to further tune the room.... but that will need to wait until Autumn when I again have some positive cash flow.
Kind Regards,
Ron