Hollywood High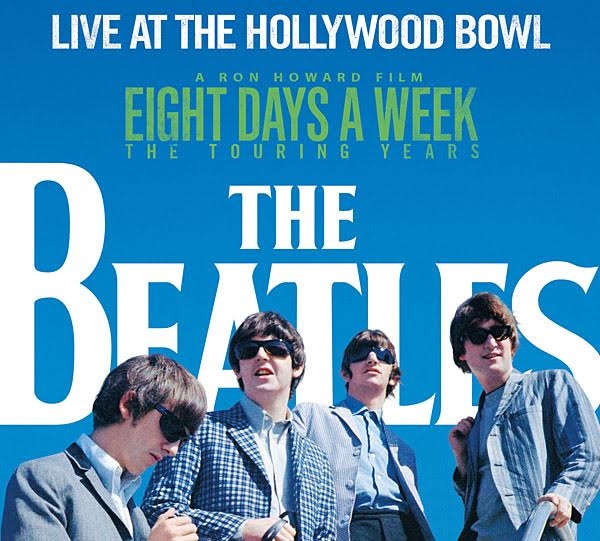 A wise man once told me that people often forget that before they made studio masterpieces like the
The Beatles
aka
The White Album
or
Abbey Road
, the Beatles, until 1966 when they stopped touring, were one hell of a live act. If it wasn't for all that screaming!
The problem for true believers is that there's never been a proper Beatles live album. The closest we've come is 1977's Live At The Hollywood Bowl which was a collection of 13 cherry-picked tracks, compiled by George Martin, from the band's 1964 and 1965 appearances at the famed venue. Opinions on the album remain mixed. Fans who'd been slavering for Beatles live tracks forever were thrilled. But complaints arose–as is always the case with everything in Beatlemania–that the crowd noise was too great, that this wasn't a real show in its entirety, that the setlist was a mishmash and didn't resemble what was really played. Over the years there have also been rumblings that the band members disliked the album. That the performances were not up to their high artistic standards.
The sound of the new remastering and re-release of The Beatles: Live at the Hollywood Bowl, which uses "demix" technology, is both better and not as good as the original 1977 album. Helmed by Giles Martin, son of original Beatles engineer George, this project used newly discovered three track tapes and like the 2009 remasterings of the entire studio catalog has wider dynamics, and a bigger, brighter overall sound. And yet in spots like "A Hard Day's Night," the new recording is thinner and more one dimensional that the original LP. It also seems like George Harrison's guitar is lower in this new mix than it was in the original. Ringo's drumming, which is often lost in the screaming backwash of most Beatle bootlegs, is much more prominent in this new official edition. The waves of screaming remain though here it seems a little less annoying. Oddly much of the echo in the vocals which gave a sense of the expanse of the Bowl has been removed. What has always been most amazing about these and really any Beatle live recording is that they did it all, vocal harmonies included, without stage monitors. They couldn't hear what they were playing and singing. And yet they nailed it almost every time. Paul's high notes in "A Hard Day's Night" still give me shiver every time I hear `em.
The four bonus tracks, "You Can't Do That" and a swinging, sparkling version of "I Want To Hold Your Hand" from 1964 and "Everybody's Trying To Be My Baby" and "Baby's in Black" from 1965 are wonderful to say the least. Given that this was never really a contiguous live set, the fact that they are the final four tracks here, in other words appended to the end of the original album running order, isn't that jarring. In the liner notes Giles Martin claims that he chose he exact same tracks in the exact same running order that his father chose in 1977. Uh huh. What is odd though is that if there was a new, better tape source, why not release the concerts in their entirety? Let's hope that that will be the next Beatle project to come from Universal Music???