Goodbye & Hello
It was the summer of 2000. We had closed
Stereophile
's
office in Santa Fe, New Mexico
, the City Different in the Land of Enchantment, where the magazine had been headquartered since 1978, and moved
lock, stock, and audio systems
to
New York City
. Other than myself, the only full-time staff to move to New York were music editor
Robert Baird
and advertising sales representative Laura LoVecchio, so I was faced with hiring a new editorial team. My new managing editor, Nerissa Dominguez-Vales, and production manager Pip Tannenbaum had been hired before the move, but once I got to New York, I needed an editorial assistant.
Stephen Mejias became that assistant in August 2000, at the age of 21; his first task was to send hundreds of faxes to manufacturers, to check the prices and availability of the products to be listed in the October 2000 edition of our "Recommended Components." Stephen kept his head down, his mouth shut, and his ears open for the next five years, after which he suggested that he contribute a blog to the magazine's website. Promoted to assistant editor in 2008, he suggested that he contribute, beginning with our January 2011 issue, a monthly column that would cover entry-level components and systems. His blog, his "The Entry Level" column, and his contributions have played a significant role in this magazine's continuing success.
That role couldn't help but be noticed elsewhere. Stephen was made an offer he couldn't refuse—by high-end audio manufacturer AudioQuest, to become their vice president of communications—and left us at the end of March; "The Entry Level" in this issue (p.33) and his Follow-Up review of the KEF LS50 loudspeaker (p.119) are his final reports on audio hardware to appear in Stereophile (though I didn't feel it a conflict of interest for him to continue to contribute reviews of the music those young people say they like).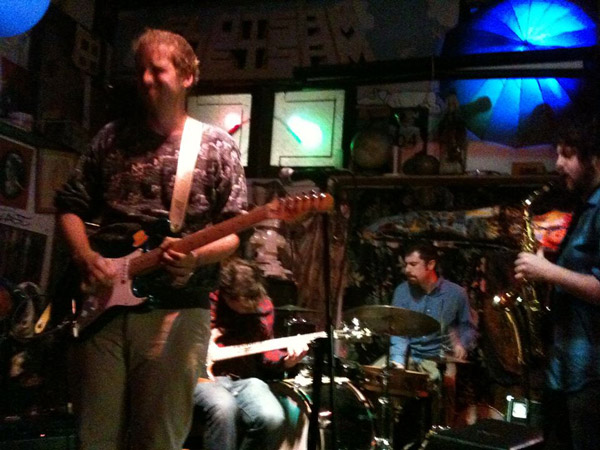 Coincidentally, our editorial assistant for the past three years, Ariel Bitran, left in January to start a company addressing social-media marketing; and in March, our longtime art director, Natalie Brown-Baca, and our almost-as-longtime production manager, Pip Tannenbaum, also left us. So I take this opportunity to offer a hearty Thank You to Stephen, Ariel, Natalie, and Pip for all they have done for Stereophile. The magazine and its readers will always be in their debt.
Plus ça change, plus c'est la même chose.
This issue is the first to be designed by our new art director, Jeremy Moyler, who will be bringing a fresh look to Stereophile over the next few months. Jeremy joins us from our Source Interlink Media stablemates American Idol Magazine, Popular Plates, Law of Attraction, and, most recently, European Car. It is also the second our new production manager Christina Poncé has worked on.
And while I don't have a plug-in replacement for Stephen's unique writings, I'm pleased to announce that, beginning with our July issue, Michael Lavorgna, editor of our sister website AudioStream.com, will be contributing a new column—to be called, naturally, "Audio Streams." Returning to the magazine and contributing reviews of affordable loudspeakers will be Thomas J. Norton, who was one of our two technical editors in the 1990s. And with the August 2014 issue, the iconoclastic Herb Reichert, who described himself as "a visual artist who loves music" in his March 2014 "As We See It," also joins our team of equipment reviewers.
So yes—while there have been changes behind the scenes, what won't change is Stereophile's ethos of putting the desires and needs of its readers first—the Stereophile Way.
I began my 29th year of editing this magazine on May 1, 2014 and, as always, "I watch the ripples change their size / But never leave the stream / Of warm impermanence" (David Bowie, "Changes.")—John Atkinson