Fred Hersch, Solo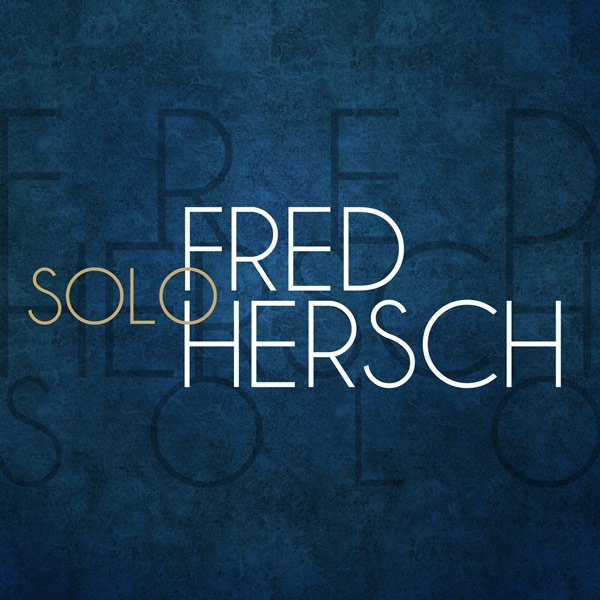 With
Solo
, his 49th album as a leader (or co-leader) and 10th as a soloist, Fred Hersch nails his standing as one of the premier jazz musicians of our time, a pianist of subtle touch and propulsive flow, something like Keith Jarrett but more focused, less rhapsodic—Ravel to KJ's Liszt or Rachmaninoff (not that there's anything wrong with either).
Recorded live last year at the Windham Civic Center Concert Hall, in New York's Hudson Valley, Solo (on the Palmetto label), features, like most of Hersch's albums, a mix of originals and standards—the latter by Jobim, Ellington, Monk, and Joni Mitchell, four composers who have no finer interpreters in jazz today.
Monk is a particularly knotty composer to cover. Most pianists who try either come off as merely imitative (and usually stiff) or go for an original approach that doesn't sound remotely Monkish. Hersch, as he first demonstrated on Thelonious (a 1997 album on Nonesuch), is among the few who mines Monk's essence while refining it in an original voice. He embroiders Jobim with newfound layers of beauty, adds a Latin flavor to Ellington's "Caravan," and lays down Mitchell's "Both Sides Now" with loving (but not at all sentimental) elegance.

I'd say this is Hersch's best solo album since In Amsterdam (2006) or maybe Let Yourself Go (1999).

About the sound quality. A reviewer in one of the other audio magazines (not Stereophile) gave this album 5 stars for sonics, which, I must report, is absurd. It was recorded on a standard 44.1kHz/16-bit CD-R by the Windham Civic Center's sound man (unnamed in the credits), who gave Hersch the disc after the concert. Hersch hadn't planned to release it as an album, but he was so taken by his performance—and so unmoved by a studio session he'd laid down around the same time—that he decided to put out the Windham session, despite the so-so sound. He gave the disc to Mark Wilder, one of the top mastering engineers around, who brought out his bag of tricks and made it sound as good as possible—but good is the best he could do. It's a bit reverberant and a bit muffled, but better than you'd expect from a raw feed off a soundboard. Let's call it 4½ stars for music, 3 stars for sound.

Don't let this put you off, though. The beauty of Hersch's playing shines through.