Dealer Events in Pasadena, Virginia, Chicago Friday & Saturday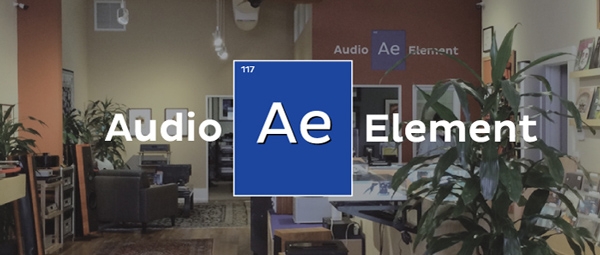 Friday March 8 at 6pm,
Audio Element
(117 E. Union St, Pasadena, CA 91103) is presenting the next in their 2019 Monthly Music Series—Ae LIVE! Each event takes place at Audio Element and will showcase a local musician/band, Audio Element brand, and local food vendor. Friday's event will feature country blues guitar from Barry Big B Brenner and delicious BBQ from Gus's BBQ. Space is limited so be sure to RSVP.
Friday and Saturday, March 8, 4–7pm, and March 9, 11am–4pm, Command Performance AV (115 Park Avenue, Suite 2, Falls Church, VA 22046) will host two Luxman events with special guest Jeff Sigmund, president of Luxman America. Together with Rick Tydings, owner of AB&T Sales Corp., the regional sales representative for Luxman, the pair will provide background on Luxman's 94-year history, demonstrate key products in the line, and be available for questions.
The demonstrations will showcase many products from Luxman, including the L-509X integrated amplifier, the D-08u SACD/CD player, the PD-171A turntable, the C-900u control amplifier and the M-900u power amplifier. Refreshments will be served. For additional information please contact Command Performance at (703) 532-7239 or by e-mail at info@commandav.com.
Friday March 8 and Saturday March 9, Musical Artisans (8335 N. Keeler Avenue, Skokie, IL 60076) will host their annual Winter Open House Event on to celebrate the return of CH Precision and introduction of Rockport Technologies to Chicago.
Special guest Ralph Sorrentino from CH Precision America will be on hand to demonstrate the unique features of CH Precision components, including the award winning P1 phono preamplifier, and answer questions. A full CH Precision system including the new M1.1 amplifier, L1 pre-amp, C1 DAC, and P1 phono stage will be showcased in the main listening room with Rockport Cygnus loudspeakers, DeBaer Saphir turntable, Onyx tonearm, and Argento cabling. Also on display will be the modular I1integrated amplifier, recently reviewed in Stereophile.
Private listening sessions are available on both days. Please RSVP here as space is limited.