Dealer Events in New Hampshire & Florida, Friday & Saturday
Friday December 14, at 3pm and 6pm,
Fidelis
(460 Amherst Street, Nashua, NH 03063) are presenting "An Afternoon with Michael Fremer" (above). Saturday, December 15, 11am–3pm,
House of Stereo
(8780 Perimeter Park Ct #100, Jacksonville, FL 32216) are hosting their 2019 KEF Product Launch event.
The Fidelis "Afternoon with Michael Fremer," Stereophile senior editor and editor of AnalogPlanet.com, has two sessions, at 3pm and 6pm. "Music Lovers Rejoice!: says Fidelis. There will be door prizes, a raffle, refreshments, and hors d'oeuvres, plus a ticket for a free microbrew next door. There is limited seating so register by emailing dwight@fidelisav.com or calling (603) 880-4434,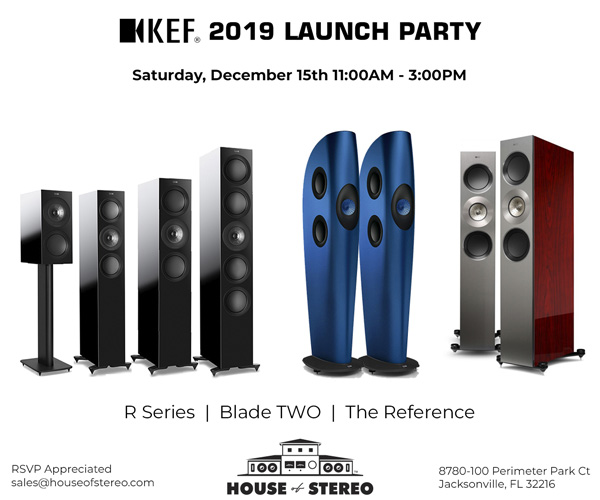 The House of Stereo event Saturday afternoon will features KEF's all new R series speakers, the Reference 3 speakers, LS50W, LSx, and Blade 2 speakers played throughout the store on high quality electronics from Quad, Primare, Ayre, TAD, T+A, and more. KEF representatives will be on hand to demonstrate and answer questions about the speakers and refreshments will be served. Please RSVP to sales@houseofstereo.com or (904) 642-6677.