David Bowie: Curated Page 2
Unlike some rock singers who fancy going a bit soul, Bowie was steeped in the genre. He had the feel, the love, and the voice to bring it off. With backing singers such as Vandross and Ava Cherry, this is the real McCoy. Occasionally, it gets a tad muffled around Carlos Alomar's and Earl Slick's guitar (in "1984," for example), but they can be heard clearly enough in a barnstorming "Moonage Daydream." The (then) new songs from the not-yet-released
Young Americans
, such as "Can You Hear Me," are sublime. This is genuine soul, and he sounds as if he is loving it. Often, it's playful, such as on the stripped-down "Love Me Do" segueing into a slow, sleazy "Jean Genie." Then there's the encore medley, from a later date in Nashville, which includes a cover of the Flares' 1961 single "Footstompin"; the Alomar riff was used later to create "Fame." It's a great way to finish a fabulous album.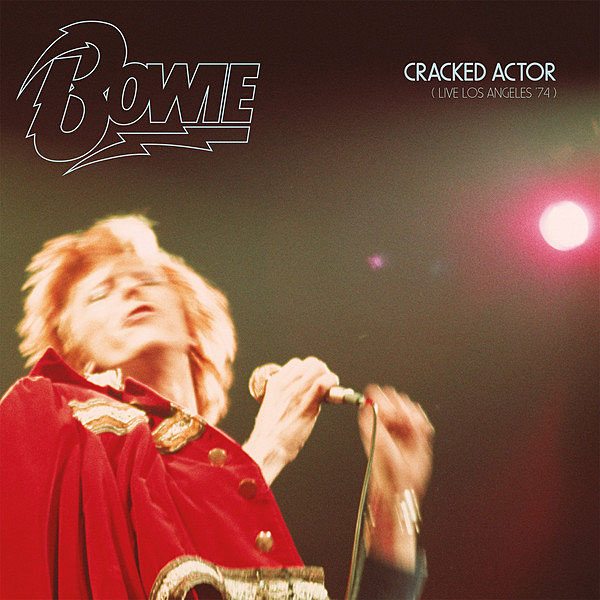 The triple album Cracked Actor (Live Los Angeles '74), from RSD 2017 (Parlophone DBRSD 7476), is from the same tour. Like I'm Only Dancing, it is a far superior record to David Live (1974), where Bowie's aliveness is debatable. The Cracked Actor versions of "Big Brother" and "Changes" are epic. Mike Garson, on piano and mellotron, almost steals the show. Almost. The sound balances live feel with the quality required. Both I'm Only Dancing and Cracked Actor include "It's Gonna Be Me" from the ditched Gouster album.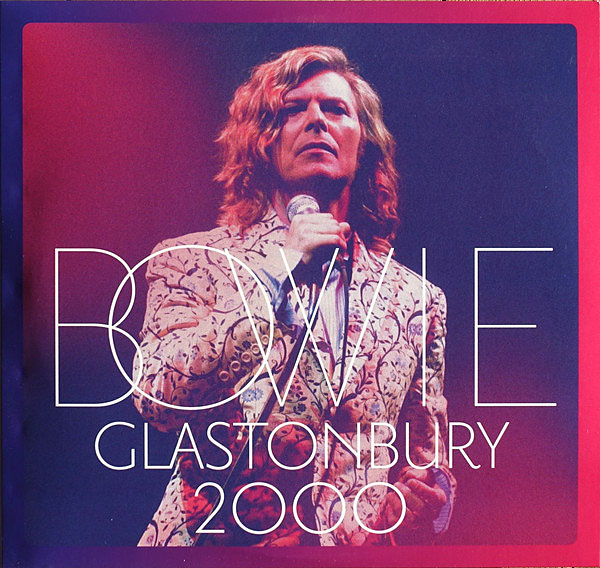 For someone who was in music for more than 50 years, Bowie's vault of unheard treasures is relatively small—hence the number of posthumous live albums described so far. Before we leave them, mention should be made of Glastonbury 2000 (3LP, 2018, 0190295570453); this is Bowie playing classic after classic while still leaving many classics off. It is considered one of the festival's greatest sets ever.
Let us return to Gouster. It stands as one of the relatively few instances of previously unreleased Bowie studio material. There have been EPs such as No Plan (2017, Columbia 88985419651), which contains original songs written for his musical Lazarus, and Is it Any Wonder? (2020, Parlophone DB 80120, 0190295332358), a collection of revamped songs, such as "Stay '97," and songs left off Earthling (1997). If you like his experimentation with drum'n'bass on that album, as I do, then you will enjoy Gouster. (I do, a great deal.)
Gouster saw the (official) light of day in the 2016 box set Who Can I Be Now? (1974–1976) (Parlophone 0190295989835, DBXL2), which followed Five Years (1969–1973) (Parlophone DBXL 1), released the year before, while Bowie was still alive. These box sets combine remastered/reproduced studio and live albums with a Re:Call disc of rare and unreleased material—plus a luxurious hardback book of essays, memorabilia, and photographs.
If Five Years is Glam Bowie, then Who Can I Be Now? is Soul Bowie. Gouster is basically what Young Americans (1975) would have been if John Lennon hadn't wandered in. It lacks "Fame"—a weakness—but it also lacks "Across the Universe," which is undoubtedly a plus. Maybe Lennon fandom blunted Bowie's critical faculties; for what ever reason, Bowie had real problems covering Lennon songs. I'm thinking especially of the dire "Working Class Hero" on Tin Machine (1989).
Also missing are the sublime "Win" and "Fascination." In their stead are the equally wonderful "It's Gonna Be Me," "Who Can I Be Now?," and "John, I'm Only Dancing (Again)." All are far superior to and funkier than "Universe," and if any of them had replaced that song on Young Americans, it would have made that album perfect.
There are rumors that three tracks from the Gouster session are still to see the light of day.
2017's A New Career in a New Town (1977–1982) (Parlophone DBXL 3) not only includes some of the greatest music ever made; it also has some real extra gems. Here, the Baal EP appears on CD for the first time, on Re:Call 3. There is also the Tony Visconti remix of Lodger, which gives that album extra bounce and depth, making the music much clearer. "Yassassin" is transformed. If the boys kept swinging on the original, they swing a whole lot higher on the remix, confirming that Lodger is a criminally underrated album, which pales only in comparison to the Berlin giants it follows.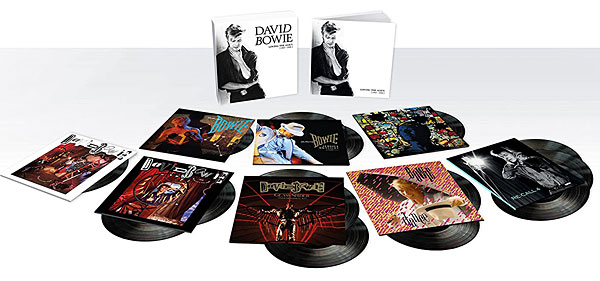 Loving the Alien (1983–1988) (2018) should instead have been titled "Testing the love," because, while it does contain the marvelous Let's Dance, it challenges even the most fanatical fan's endurance. Alien includes the remix album Dance, for example, which previously was thankfully dumped. (The 1980s get a bad enough press as it is.)
Also included in Alien is Glass Spider (Live Montreal '87). Previously available only with the tour DVD, Spider can take a bow as one of Bowie's worst live outings; he even manages to take the swagger out of "Rebel Rebel."
Before we dismiss Alien as bad Bowie with a bad haircut, it does include one thing of note: a remastered Never Let Me Down. The original 1987 release of that album was notable mainly for not being as bad as Tonight (1984). NLMD Mk2 is far better. Producer Mario J. McNulty kept Bowie's voice and the basic drum sequence and threw out everything else. He brought in a new band and rerecorded it. The '80s excesses are removed, and it has a more stripped-down feel. "Zeroes" and "Shining Star (Makin' My Love)" especially benefit. In the latter, the curdling rap was removed and replaced with a spoken-word section by Laurie Anderson. In the booklet, an essay by McNulty provides an interesting account of the process. Whilst still not a classic, NLMD has gone from being very poor to a quite good album.
Bowie's early period (1968/69) has been anthologized in a number of box sets. The best is Conversation Piece (2019, Parlophone 0190295389291), which collates them alongside the (excellent) 2019 mix of Space Oddity. It also includes home demos and previously unreleased songs such as the folky "Jerusalem" and the early psychedelic rock of "The Reverend Raymond Brown (Attends the Garden Fête on Thatchwick Green)." This is Bowie deciding what he wants to be and honing his craft. Included are collaborations with John "Hutch" Hutchinson, who worked with Bowie in the multimedia group Feathers (and was due to duet with Bowie on "Space Oddity"; Hutchinson's wife had other priorities, the collaboration ended, and the rest is history). The book that accompanies Conversation Piece is almost worth the price by itself.
The releases will continue. The "five years" box sets have so far only reached 1988, and there will be live albums from the '90s.
Unless you are Rolling Stones drummer Charlie Watts, who was dismissive of Bowie's music after his passing, one cannot doubt the stature of Bowie in our culture, but that doesn't interest me in the slightest. Bowie's stature in my life is what matters to me. Not to denigrate Dylan, Lennon, or the Rolling Stones, but to me, Bowie is the giant. Not just because I love so much of his music—that is true of some other musicians—but because I grew up with him and have loved his music throughout my life. He was there when I started listening, and in a way he's still there. David Bowie has been a hero not just for one day but for all my days.