B&W P5 headphones and the Meridian Explorer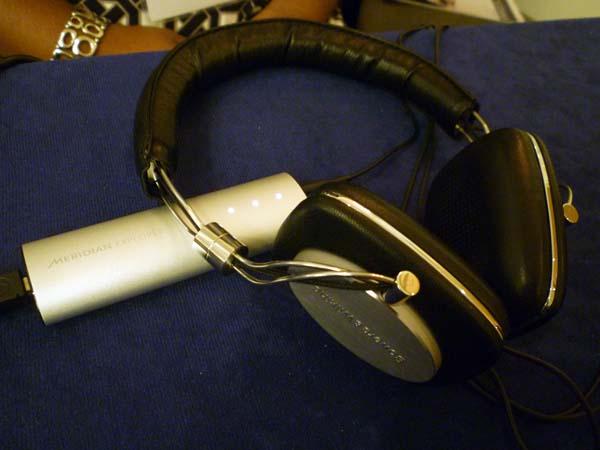 Wow. In the NYAS's always-busy Headzone area, I was extremely impressed by the sound of an AIFF file of Paul Simon's "Diamonds On the Soles of Her Shoes" played from a MacBook, sent through Meridian's pretty little Explorer USB DAC ($299), and then to Bowers & Wilkins' handsome and comfortable P5 headphones ($299). Sponsored by Innovative Audio, this is the kind of sweet, functional, real-world system that is guaranteed to attract more people to the world of high-fidelity sound.
Removing the Meridian Explorer from the chain resulted in a sound that was still enjoyable, but far smaller, less dynamic, and less immediate, with a greatly reduced sense of air and space. The difference was significant and immediately noticeable.
For more on the B&W P5, visit InnerFidelity; for more on the Meridian Explorer, see InnerFidelity and AudioStream.