Are you still into that sound stuff?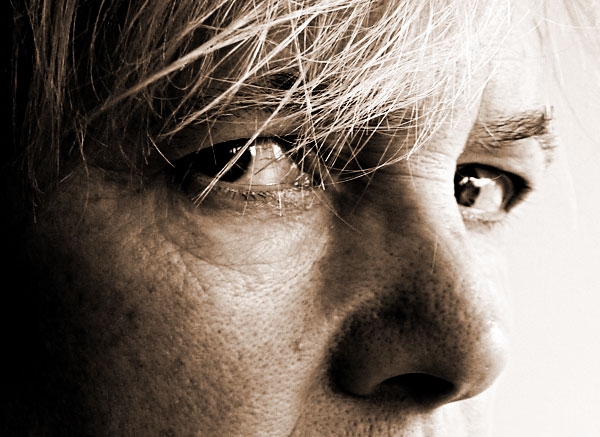 A decade ago, my mother, on noticing a copy of
Stereophile
on my kitchen counter, asked me, "Are you still into that sound stuff?" Her tone had a touch of exasperation.
"Geez, Mom. I've been an audiophile for 15 years. This isn't a phase I'm going to outgrow."
Instead of motherly empathy, I got a slight smirk and a retort: "But it's always the same thing."
Until recently, I'd begun to think that Mom may have had a point: The audiophile pursuit—mine, at least—was beginning to feel a bit samey: Get tired of component A, buy a possibly better-sounding, likely more expensive component A to replace it. Do the same for components B through D, then repeat all steps until you hit the inevitable ceiling: You just can't get yourself to pay that much more for the next precious iota of better sound. Then wait it out in this audiophile neutral zone until a good deal for something from the A-through-D list comes along to jumpstart the process all over again.
I was there, in the upgrade inertia of the neutral zone, when it dawned on me that not only had I been missing the big picture—I had also, in some visceral way, been resisting it.
The big picture is this: There have never been so many different ways to indulge in great sound. We have never, in our hobby's history, had it so good. This is thanks to the serendipitous confluence of three musically relevant forces:
Option: About a year ago, my global serious-listening home music network consisted of exactly one stereo system, bound by design to one area: my basement man cave, on those days my wife wasn't at the other end of it doing laundry. And if that image doesn't strike you as quaint, depending on where I was standing when the mood hit, [grumpy old man's voice:] I used to have to walk dozens of feet, sometimes down two flights of stairs, to reach that semi-dedicated space below ground.
Not that doing so was a chore. Making the trek downstairs reminded me of the slogan from that vintage ketchup commercial, or sex: Part of the pleasure was the anticipation of a payoff just around the corner—and in this case, the climax was ensconcing myself in a ratty orange couch that served, for an hour or two, as the driver's seat of my own musical time machine. That dank, dimly lit room was special, in large part, because of its singularity.
I don't miss it. I mean, I don't have to—my basement stereo is still there. But I get great sound in more places now, often within arm's reach of where I happen to be—in my home office, TV room, or kitchen. Sometimes, it's as close as on my person, in the form of a PonoPlayer strapped to my belt, ensuring me a connection to high-resolution sound even if I've locked myself in a closet. Vive la différence, I say.
As with each of the following forces, this first one, powerful as it is in its own right, would be significantly less so without the support of the other two. And here is where that serendipitous confluence comes into play to, as the Dude might say, tie it all together.
Sound Quality: In 1980, Blondie, Pink Floyd and Olivia Newton-John dominated the Billboard singles chart, while the LP had two more years to go before its own dominance as a music medium would soon be yanked away. And while TV's The Jeffersons were movin' on up, the sound quality of mainstream hi-fi was stuck in a rut: rattling 4-track cassette tapes were booming, and 99.9% of household stereos, bought along with other home furnishings at department stores, consisted of transistor receivers with tinfoil cases and plastic parts that popped off a month after purchase, and speakers so flimsily constructed their cones vibrated out what little of the recording was left. Compared to then, today's crap sounds stunningly lifelike. But even by more modern standards, audio quality keeps making strides across the board: CD players, DACs, big and small speakers, computer audio, you name it—the ratio of good-sounding gear to distortion-spewing duds has never been so great.
Cheapitude: Nowadays there's no need to resort to scheming to fund a slice of the hi-fi pie, or to relegate ourselves to the upgrade inertia of the neutral zone, when audiophile sound can be had at average-Joe prices. My $300, Tidal-streaming Audioengine B2 speaker in the kitchen is proof of that, as are my $125/pair(!), general-purpose Pioneer SP-BS22 speakers and my Audioquest/Moon Audio/Noontec computer headphone set-up at $450, about the price of a camping tent for four. But unlike my tent, which ended up being one of those "good ideas unfulfilled" purchases, my computer rig, which I use every day, comes up tops in another category, the one titled: cool stuff worth every penny I spent, and then some.
The times they may be a-changin', but I believe they bode well for audiophiles. In terms of playback gear, we're at a historic juncture of quality, price, and options. We can now own several different sources of superior sound reproduction for what it used to cost to install just one in a dedicated listening room. Plus, there's that other thing that makes my heart tingle again: the anticipation of what's coming up next, just around the corner from where we're all standing now.
Sure, the prospect of venturing into this strange, newish audio frontier can seem a bit daunting. But I choose to do it anyway. As far as I'm concerned, there has been no more exciting time to be an audiophile since those glittering first years when it all felt cutting-edge to me.—Robert Schryer