Saturday Night at the Monkeyhaus, Part I
On Saturday, November 6, John DeVore of
DeVore Fidelity
hosted a
Monkeyhaus Listening Party
at his Brooklyn Navy Yard factory. If not for the pictures, a selection of which I'll post over the next three days, I might not remember the event at all—not because the party was forgettable, but because we had
so much
fun.
Maybe too much fun.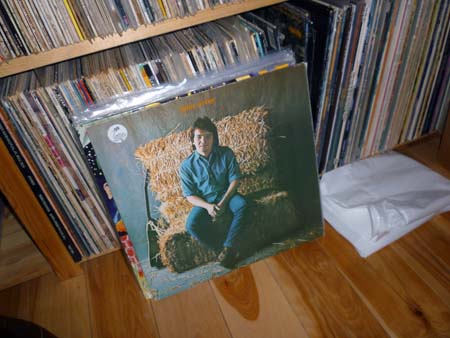 Everyone is asked (or maybe expected, by this point) to bring records to the Monkeyhaus. Here's my stack, with a gift from Michael Lavorgna at the front: John Prine's self-titled debut, featuring such heartbreaking and heartwarming numbers as "Illegal Smile," "Spanish Pipedream," "Sam Stone," "Far From Me," "Angel From Montgomery," "Donald and Lydia," and "Six O'Clock News"—it's amazing that a single album could hold so many wonderful songs, isn't it?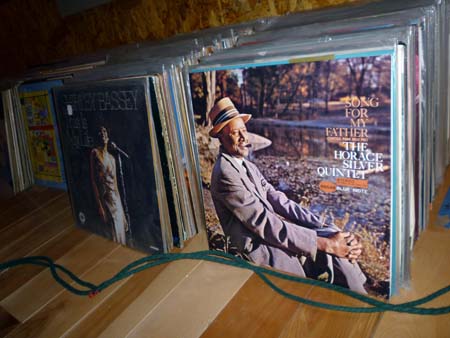 Some of the 'Haus collection.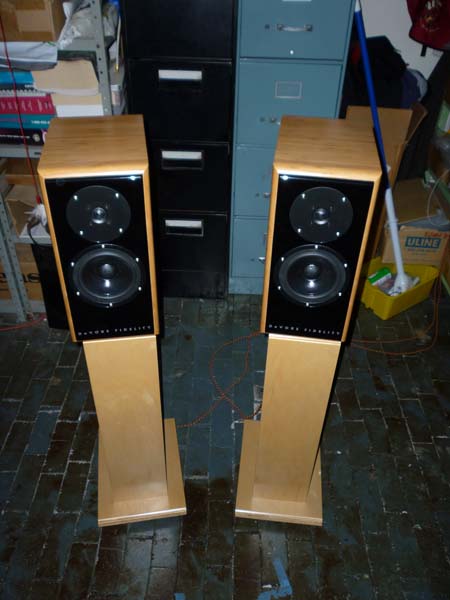 DeVore Fidelity Gibbon 3XLs, the most affordable of all loudspeakers currently rated Class A (Restricted LF) in our "Recommended Components."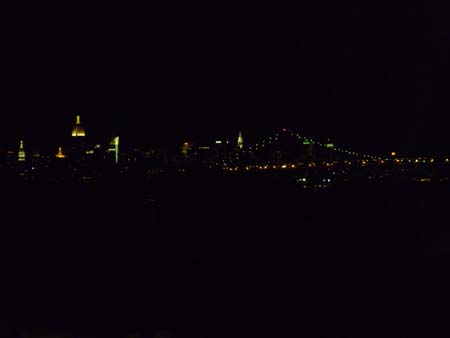 There's a view of Manhattan from the Monkeyhaus factory windows.

John DeVore's got an enviable collection of vintage amps and receivers.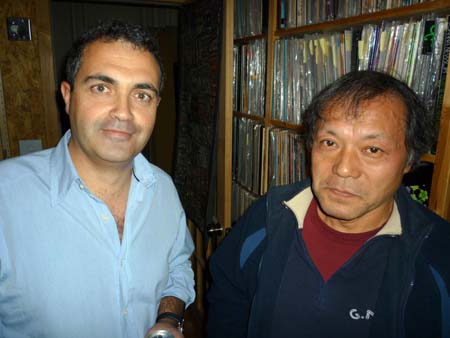 This particular Monkeyhaus was arranged specifically to greet DeVore's Spanish distributor, Blas Oliva (left) of Broker Audio in Pamplona. Here we see Oliva smiling with Nori Komuro of Komuro Audio Labs.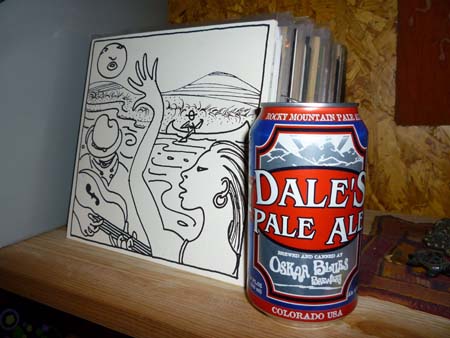 I bet Michael Hurley drinks Dale's Pale Ale, too.

From left: John DeVore plays DJ, while Michael Lavorgna and Blas Oliva share a laugh over cans of Dale's.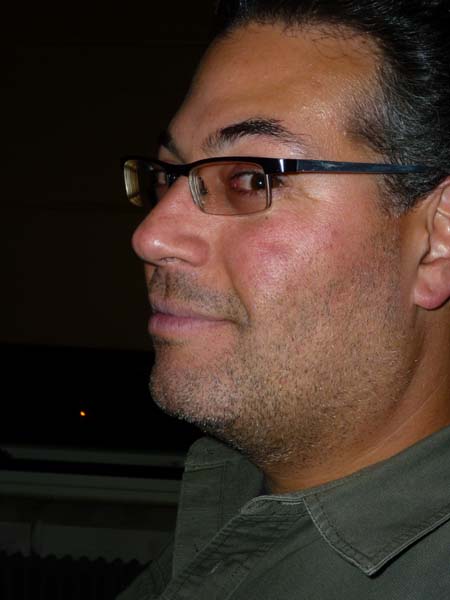 Up close and personal with Tone Imports' Jonathan Halpern.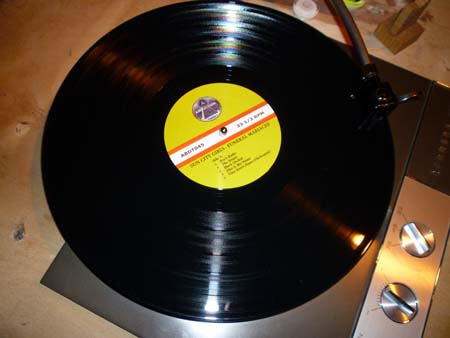 One of the many great records we enjoyed: Sun City Girls' Funeral Mariachi. Look for Robert Baird's review of this outstanding album in our January 2011 issue.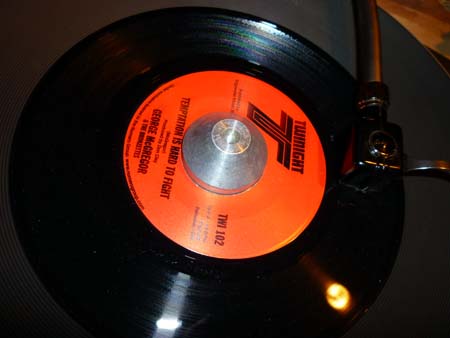 George McGregor's "Temptation Is Hard to Fight." Ain't that the truth?