What's New?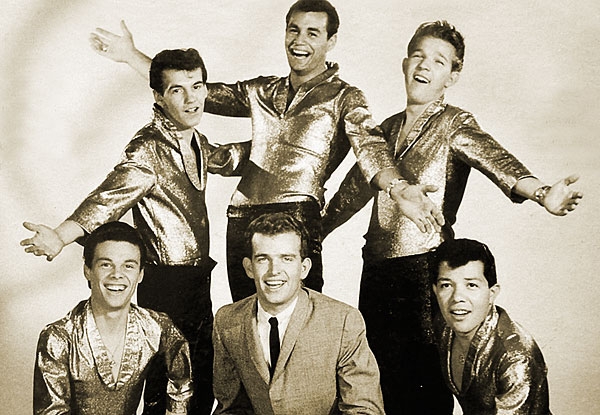 Do you remember your very first record? I started with the Hollywood Argyles' "Alley Oop" in 1960, and played that silly 45 on repeat until my mother begged me to stop. My tastes quickly evolved, thanks to WWRL AM radio's steady diet of tunes by Jackie Wilson, Bobby Bland, Etta James, and Gary U.S. Bonds. It didn't take me long to gather a sizable collection of singles, but I switched to LPs with
Meet the Beatles!
in 1964, and since then the craving for new sounds has never let up.
Now it's 2017. I buy three to five albums a month, and download another eight to ten from Tidal to my iPhone 6S. It seems like nearly every day I read or hear about or have friends turn me on to new music, and faster than you can say "singled-ended triode" I'm listening to it and getting deeper into ambient, dub reggae, experimental/weird, film soundtracks, alternative rock, electronica, and—dare I say it in the pages of Stereophile?—hip-hop. Effortless dabbling in nearly any genre is now part of my daily routine, but I came late to the streaming party—this has been going on since the end of the '90s, first with Napster, and later with Pandora, Rhapsody, Spotify, YouTube, etc.
I may have been slow to get on board with streaming, but I'm not one of those old guys clinging to the music of his youth, grumbling that "Today's music is crap." Not me, not ever—I listen to more and more new music, though the bulk of it doesn't get more than one or two spins because most of it doesn't stick. But that doesn't mean it's not worth checking out—there are gems buried in the dross, even if I have to devour mass quantities of new music before savoring those gems.
In my first few months with Tidal, I just poked around and didn't use it all that much. Then, one night, I played Fred Frith's Gravity LP (1980) and realized I owned no other recordings by the guitarist. So I scooted over to Tidal, found 17 more Frith albums, and played a few tracks from each before clicking on To Sail, To Sail. That one stuck around—I found Frith's percussive fretwork on his Taylor 810 steel-string acoustic guitar so irresistible that I played the album over and over again, in "Alley Oop" mode.
But I had to own it—so I ordered the CD from Amazon, and that set the pattern: Now I buy CDs or LPs of music I keep coming back to, and those albums then graduate to my permanent collection. I play them on my VPI Classic turntable or dCS Puccini CD player, Pass Labs XP-20 preamp and XA100.5 power amps, through Zu Druid V, Magnepan .7, or Bowers & Wilkins 805 D3 speakers. Sometimes the magic happens with my Abyss AB-1266 or HiFiMan HE1000 V2 headphones, but that's a story for a different "As We See It."
My explorations of Tidal take place at home—on my Mac mini computer, Linear Tube Audio microZOTL2.0 headphone amp, Schiit Audio Bifrost Multibit DAC, and whatever headphones I'm reviewing at the moment—or on the go with my iPhone 6S, AudioQuest DragonFly Red DAC-amp, and my mainstay 'phones, the altogether terrific Etymotic ER4 SR in-ears. I enjoy streaming music, but listening to music on my big rig is far more satisfying, and not just because it sounds better. There, music is the main event—it's definitely not in the background.
A number of friends have unceremoniously dumped their CD and LP collections and found bliss with computer audio. Whatever works. For me, computer audio/streaming is peachy keen when I'm reading, cooking, eating, traveling, or working. But that's the only way most civilians listen to music: as background to other activities. And they listen to individual tracks, never entire albums; for them, recorded music is no longer compelling enough to deserve their full attention.
For most of my life I discovered new music on the radio, from DJs aligned with my tastes, as well as in record stores. Those days are over. For me, Sirius Satellite Radio replaced broadcast radio as a source of new music in 2005. But it's been five years since I let my Sirius subscription lapse—it just wasn't doing it for me anymore. Here in New York City, the number of stores selling new CDs and LPs is in steep decline. My favorite shop, Other Music, closed last June, and that was a fatal blow. J&R Music World, Tower Records, and Future Legend, the coolest little shop on Ninth Avenue, in midtown Manhattan—all long gone. I still buy used CDs and LPs at the Academy Records stores in Manhattan and Brooklyn.
I sorely miss that touchy-feely way of finding new music, so I've developed a new routine: Every morning, I scan music reviews on the websites of Pitchfork, Rolling Stone, and Stereophile, or stumble across a reference to something new on Twitter or Facebook.
If you're happy to play only the music you've already collected over a lifetime, and aren't all that interested in discovering new music, that's cool—but I crave music that's happening now, or old music that's new to me. It's what keeps my creative juices flowing. I'm energized by a steady flow of new tunes.
CDs still outsell LPs by a huge margin, but that margin is shrinking fast—LP sales are booming. I hope both formats will survive long-term, but for the masses, streaming is the future of music. Don't believe me? Ask your non-audiophile friends when they bought their last new CD and you'll get a lot of blank stares. As for audiophiles, it's looking more and more like hi-rez/MQA streaming is the way forward. We'll see.