Remembering Jim Hall: a Jim Hall/Red Mitchell ArtistShare Project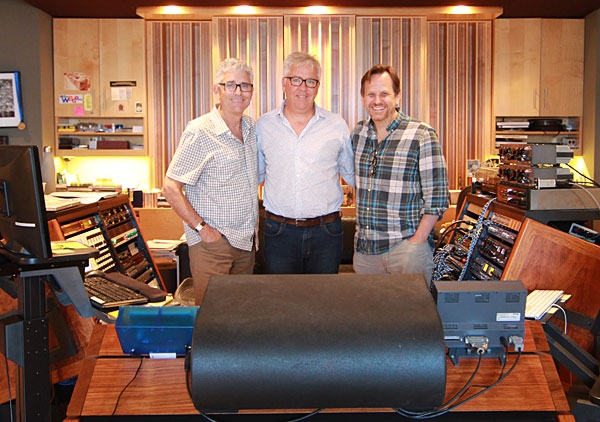 A fleeting memory:
Hazy.
Early morning.
I'm sitting outside Penn Station.
Next to me sits Jim Hall.
A boy with an upright bass walks past us.
"Is that a walking bass?" Jim chuckles.
The boy, in passing, raises an eyebrow, glances over.
Keeps walking, doesn't think twice.
Oh, the irony.
If you are a lover or a maker of jazz (or any music at all) you must be a fan of the legendary guitarist Jim Hall, who passed away on December 10, 2013. At least, that is the hope I have seared into my mind, as to not completely lose all faith in humanity.
Perhaps I am biased, for I was fortunate enough to work closely with Jim Hall as I recently spent a few years of my life working for ArtistShare, the pioneering crowdfunding platform and jazz record label. ArtistShare is responsible for many Jim Hall albums you probably know and love, like Magic Meeting, Jim Hall/Joey Barron, Hemispheres, Free Association, and many more. ArtistShare is also home to Grammy Award-winning artists Maria Schneider, Billy Childs, Bob Brookmeyer, and more.
So, naturally, when word about ArtistShare's latest project reached my ears, I absolutely had to witness it in some way. This Jim Hall addiction doesn't feed itself, you know.
Fortunately, I was lucky enough to join this record's producer (and the founder of ArtistShare) Brian Camelio (right in heading photo), mastering engineer Greg Calbi (left), executive producer Dave Marchant (center), and ArtistShare project manager Prawit Siriwat, at the mastering session that took place at Sterling Sound last week, and they were kind enough to chat with me.
Jana Dagdagan: What's the story behind this project?
Brian Camelio: It was recorded January 18 and 19, 1978, at the now long-gone jazz club Sweet Basil, that was down on 7th Avenue, a little bit south of the Vanguard. It was Jim Hall and Red Mitchell, and, I think later in that year (1978), a record came out of the performances from the 20th and 21st of January, which is now an infamous record of Jim Hall's: the Jim Hall/Red Mitchell recording. It's been long out-of-print but sought after by jazz guitar fans for quite a while.
I was over at Jim's house one time and he brought me down to his basement, he wanted me to help him clear out his basement where he had all these tapes. Amongst this big box of tapes, I had all these master tapes from this performance and he wanted to throw them out! So I salvaged those and brought them back to my office. When we started to go through them we realized what we had and we knew that this was some pretty valuable music. We decided, this year, to transfer the tapes.
We brought them to Battery Studios, where Mark Wilder transferred them into hi-rez formats, so we would have the true, highest-resolution audiophile files for them.
Then we brought them here to have Greg Calbi do the mastering. I met Greg while producing the record Inspired with guitarists John Abercrombie, Rale Micic, Peter Bernstein, and Lage Lund. We got to talking about the Jim Hall tapes and he was very enthusiastic about working on the project.
Greg Calbi: In this case, it's not a very complicated project. They have a very high quality analog tape that was transferred to 192k sample rate with a high-quality converter. These are the files that were delivered here. It sounded fantastic. The goal that I have is to convert that to another digital file that has the levels consistent song-to-song, that has any offensive noises removed as subtly as we can remove them. The decision-making comes with the signal path that I chose to re-convert this back to a 192 digital signal.
So it starts as digital, goes through some analog treatment, and then gets converted back to a 192k digital file again. So there's an in-between stage of analog treatment which has to do with making the file that I got a little bit louder so that it plays in the home environment.
Trying to pick the equipment in that signal path which enhances or preserves the signal, depending on what you're trying to do. In this case, it was to enhance something that was already excellent quality.
So that's what we're doing today: consistency, consumer level, and the best representation of that tape (which was already very well represented.)
JD: Can you tell me about the specific gear you're using?
GK: We're using a Sterling Sound D/A converter (built by our chief tech Barry Wolifson), Harmonic Technology cabling, Ayre A/D converter, Pure Mix software—to make the recordings of the audience flow smoothly as best we see fit, to keep the pacing of the show as realistic as possible—ProAc Response 4 speakers (I've worked with them since 1993), Pass Labs XA160.5 monoblocks, and Transparent Reference XL cables.
Technical information on the recording process of the original analog tapes (courtesy of Dave Marchant):
Recorded at 15ips with Dolby-A noise reduction by David Baker and Chip Stokes, and the remote facilities of SNS Productions.
Recorder: Studer B-62 two-track tape recorder with a custom-made, 8-input mixer (no equalization).
Microphones: Neumann stereo SM69 FET (left element bass) (right element guitar), Electrovoice RE15 on guitar amplifier, Electrovoice RE15 on bass amplifier, bass mixer preamp direct to mixing console.
Jim Hall plays on a Gibson ES-175 with fingerboard and bridge by Jimmy D'Aquisto and a single pickup by Attila Zoller. Jim uses a Gibson GA-50 amplifier. Red Mitchell plays a 200 year-old German bass with two Ibanez ceramic pickups, one Barcus-Berry pickup and one String-Vision (Swedish) magnetic pickup. Red's amplifier was custom made by S&S Stockholm and includes a 4-channel mixer-preamp and two enclosures with an 15" Altec speaker in each. Red's bass is tuned in fifths from C, like a cello, instead of fourths from E, the usual bass tuning.