Recording of February 1968: Chopin; Nocturnes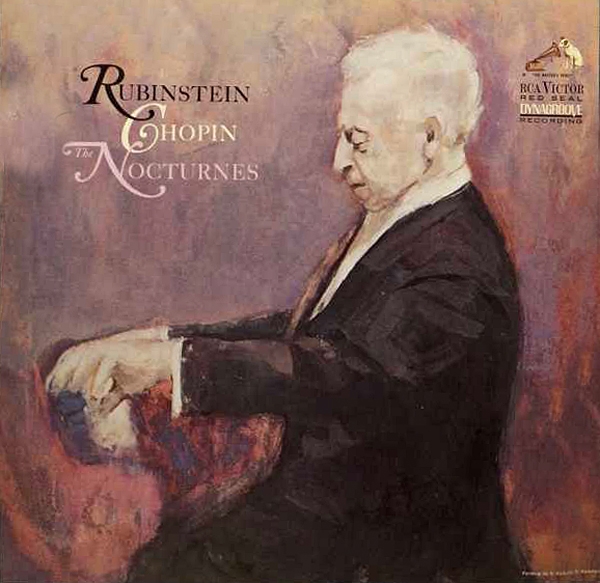 Chopin; Nocturnes
Arthur Rubinstein, piano
RCA Victor LSC-7050 (2 LPs) (reissued on CD as RCA Victor Red Seal 0902 663049-2). Max Wilcox, prod.; Tom MacCluskey, Sergio Marcotulli, engs. Recorded August 30–September 2, 1965, 2 February 21, 1967.
If these Nocturnes are never played better than this, we couldn't care less. These are exquisite performances!
The recording, via RCA Victor's Dynagroove process is a far cry from the earlier excesses that gave Dynagroove its horrid reputation among perfectionists. One is simply not aware of the recording at all, as long as it is played at the right volume, which is about what you would hear from a good first-balcony concert-hall seat. (Or what you might hear from the patio on a warm summer night when someone is playing in the conservatory.) At higher levels, the sound becomes twangy and slightly boomy.
We haven't heard the tape, but we doubt that it could be as good as the disc. RCA Victor isn't EX+ing their tapes yet.—J. Gordon Holt