Quad Finally Has a US Importer, MoFi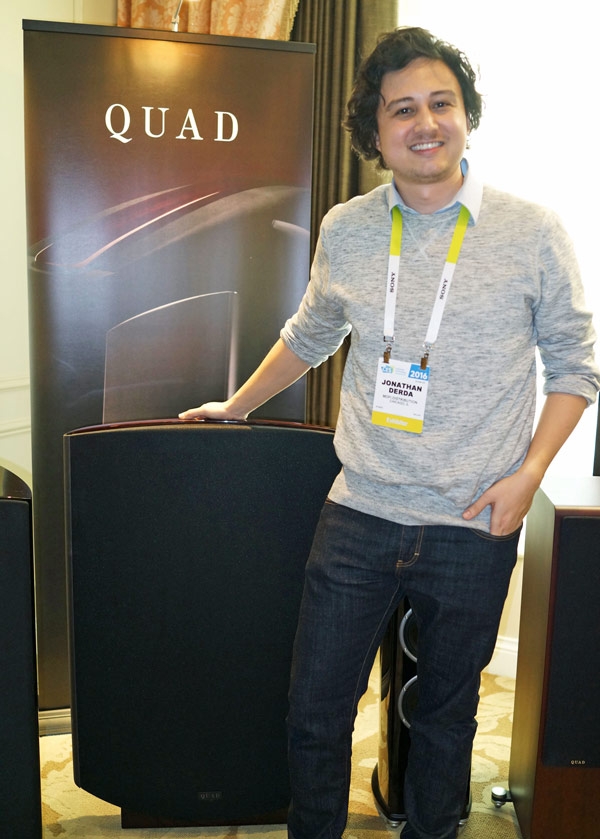 Quad electrostatic loudspeakers have been unavailable in the United States retail market for the past few years because there has been no importer. In the past 12 months, MoFi Distribution has stepped up to develop a dealer network and provide service. As a long-time Quad 989 owner, this was music to my ears.
Jonathan Derda, Mo-Fi's National Sales and Marketing Manager, described the new service center in Fairfax, Virginia that will service all vintages and versions of the loudspeaker, including ESL-57s, ESL-63s, 988s, 989s, and more recent models. Leaning on a new, 42" high, $11,999/pair Quad 2812 with four panel elements, Derda explained why the latest Quad electrostat is more reliable than my '989—stronger adhesive on the Mylar to prevent it from coming loose, spray coatings on the stators to resist arcing, and upgraded capacitors to make the power supply more robust.
Jon Derda also showed me Quad's Artera 140Wpc stereo amplifier ($2299). This is the latest version of Peter Walker's original Current-Dumping amplifier and uses the same feed-forward error-correction circuit.