Now on Newsstands: Stereophile, Vol.35 No.4
It has been a strange winter. Now approaching what is formally known as spring, I'm not sure if we ever even made it out of autumn! Forty-five degrees Fahrenheit in the middle of February in New York City? What in the hell is going on?
Similar to how the seasons from 2011 to 2012 have melded together into the longest autumn, the shipping out of each issue of Stereophile becomes a blur as well. As I discussed in my last on newsstands March article, we are never really sure what month we are living in here at the Stereophile office, much less the month of the issue we are working on, except for when we are compiling April Issue. We always know when we're working on the April.
Why's that?
Because it is absolutely enormous.
With over 700 Recommended Components, which includes butt-loads of gear reviewed this year and in years' past, five equipment reports, and your regular set of columns, April weighs in at just above 200 pages of audio lust and learning.
The April issue may seem a bit weird. As indicated by the cover line, we bring you Reports from an Alternate Universe: Sam on the Placebo effect, Art Dudley interviews the controversial May Belt of PWB, and Stephen Mejias dares to question CES. Does it get much weirder?
I guess on the more normal side of things (our writers can't be weird all the time), Mikey visits analog planet at CES 2012 in Las Vegas, SM flattens his warped LPs, or at least he starts to, and John Marks reviews three Luxman components plus a Behringer EQ. We also have a couple riveting follow-ups from MF and JA on the Brinkmann Balance turntable and the Emotiva ERC-2 CD player, respectively. I particularly enjoyed the coverage on the new RÖNT tubed power supply, which is now available with the highly-touted Brinkmann Balance. Also, within JA's measurements of the Emotiva ERC-2, he shows how his measurements lined up with SM's ears, based on his review in December 2011. SM is not crazy about CDs, but he loved this player and its hi-fi-ness. Check out the Follow-up section in the April issue to see if this affordable player ($449) measured up.
And of course, the equipment reports! Just look and see…
MF finishes his 2012 MBL adventure, which began with the MBL Reference 9011 monoblock amplifier and now wraps up with the MBL Radialstrahler 101E Mk.II loudspeaker. Lots of people like these, do you think Mikey will?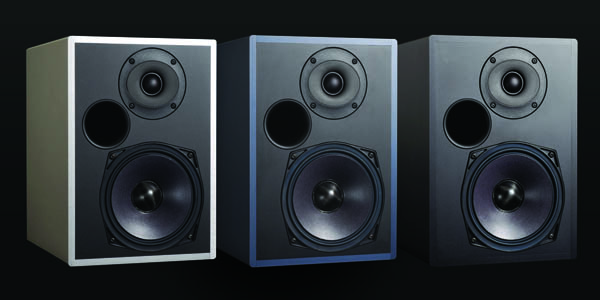 AD makes a new friend with the ultra-rigid aluminum housed Stenheim Alumine loudspeaker.
JA reviews some real Brooklyn hi-fi bred in the jellyfish infested green waters of Sheepshead Bay. The Lamm M1.2 Reference monoblock power amplifier is a legacy model that JA was happy to review to celebrate Lamm's 10th anniversary.
Bob Reina's review of the Cayin SP-10A integrated amplifier had to be pushed back from one issue to the next due to space limitations each time around, but I'm so glad it made it into April, a very deserving issue for this patient product. This is just such a cool amp, and it is distributed by some cool folks at VAS Industries in Hazlet, New Jersey.
Erick Lichte gets tube crazy with the Rogue Audio Titan Atlas Magnum power amplifier.
Finally Robert Baird interviews singer/songwriter Kathleen Edwards and David Lander reviews Norman Granz's book The Man Who Used Jazz for Justice.
So that's April in a nutshell. Go get it. It's good for so many reasons. 202 pages of 'em.
****************************
Need it now? Get the Zinio version here.