Leon Bridges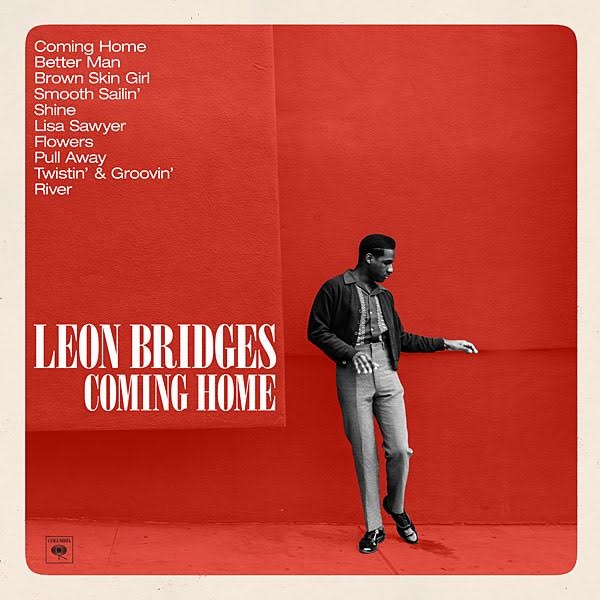 With fame fleeting and lucrative ideas always ripe for imitators, the music business is perpetually looking for the "next" somebody. The best example is the neverending "next" Dylan sweepstakes. Springsteen grabbed that title for a minute as did Steve Forbert, Willie Nile and many others. Now along comes Leon Bridges who, it's being whispered, is the "next" Sam Cooke. At this year's South by Southwest music extravaganza in Austin he was
the
act to see. Every one of his shows was packed. And his debut album,
Coming Home
and its newly released single of the same name were the talk of the entire event.
Given that hype mountain, it was probably inevitable that Bridges first record would be a disappointment. His voice, arrangements, reverb, female background vocal choruses, and the soul-music-from-a-voice-trained-in-church all recall the late, great Cooke. Yet like the rest of humanity, Bridges will never even approach the smooth delivery or impassioned soul of Sam Cooke. He was after all, a very special, one-of-a-kind performer. But the younger singer is cannily using the Cooke comparisons to his advantage. The Fort Worth-bred Bridges, given name Todd, dresses the part of a Sixties crooner in shiny shoes, stovepipe pants and turtleneck sweaters. His single, "Coming Home" floats along on verses that have the feel of something the "A Change Is Gonna Come" singer might have cut in a demo session. And while it features a very unCooke-like slide guitar solo in the middle, "Twistin' and Groovin'," is a bit of a nod, at least semantically, to "Twistin' The Night Away."
For those in touch with the indie retro soul (or perhaps neo-soul, though that's another bag in many ways) of labels like Brooklyn's Daptone Records, this 34-minute long major label release will have a familiar ring. Bridges is young and has much to learn about songwriting in particular. Endings seem to be a big problem in his songs. A promising number like the saxophone-spiced, soul belter, "Better Man" where Bridges "would swim the Mississippi River" if his beloved would give him "another start," needs to do more at its close than simply stop. Perhaps this was a production issue, but either way, time and seasoning will fix those kinds of rough spots. Very cool to the ears, as opposed to hot-blooded and/or blue, Coming Home is still a promising start to what could become a fascinating career to come.