Kendrick Lamar's "The Recipe"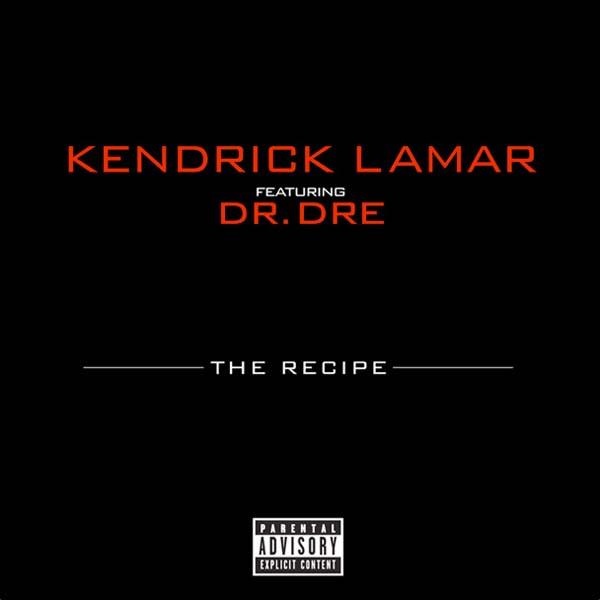 In recent conversations with myself and with others, I've been trying to explain my addiction—and I truly do believe it's an addiction—to music, new and old. A lot of times, when I've got an unfamiliar album in my hand, I feel like I just need to hear it. I just need to know what it sounds like. Why? I think I'm searching for connections between different times, places, and musical styles and artists. Why? I don't know, exactly. I imagine there's some magnificent story to be told through music, that all recorded music is somehow connected, and, if I can just trace those connections, I'll learn something deep and special about myself and the world.
Searching for odd connections in music: It's a game that I play.
I write a bit about this in our April issue when I mention purchasing several new pop records ("Perhaps I'd be able to draw parallels between that music and the more underground stuff I typically enjoy") and again when I mention purchasing several old classical titles ("Maybe I'd even find similarities between Jay-Z and Gesualdo").
Lately, I've been listening to a lot of hip-hop. In our June issue, you'll see that I write a bit about Drake, whose platinum album Take Care has been spending a lot of time on my turntable. Drake has led me in many other interesting directions, from Gil Scott-Heron and Marvin Gaye to SBTRKT, then to Lil Wayne and, most recently, Kendrick Lamar.
But Drake led me to Kendrick Lamar in a roundabout way. Lamar contributes an outstanding vocal track to Drake's song "Buried Alive," and, though I've listened to the song dozens of times, it hadn't occurred to me that that voice belonged to Lamar until I read so in February/March issue of the Fader. That was this weekend. Today, after doing a quick Google search on Kendrick Lamar, I've learned that he delivered a new track, just this afternoon, from his upcoming album, to be released as a joint deal with Interscope, Dr. Dre's Aftermath Entertainment, and the independent label, Top Dawg Entertainment.
Kendrick Lamar is about to blow up. The song is called "The Recipe," and it features Dr. Dre and uses a sample from a strangely familiar song: Twin Sister's "Meet the Frownies."
I can't even tell you how much fun this is for me. I love the connections! I also love the fact that the lines between electronic, pop, indie, and hip-hop are becoming increasingly blurred. This can only lead to excellent, innovative new music.
You can listen to both Kendrick Lamar's "The Recipe" and Twin Sister's "Meet the Frownies" at Stereogum.