Dupuy Acoustique Daisy Reflector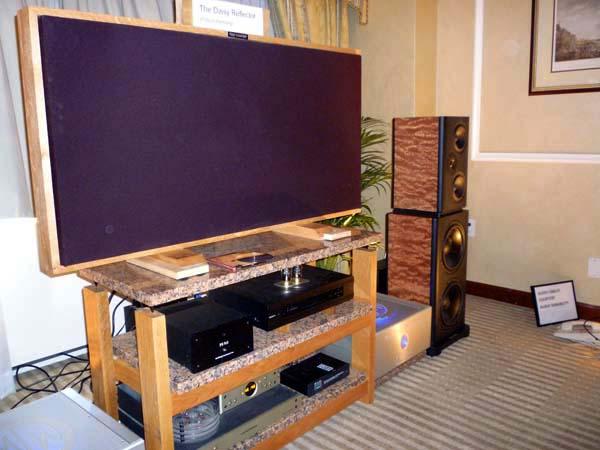 Dupuy Acoustique, a brand relatively new to me, gave an effective demonstration of its Daisy Reflector ($995; patent pending),
first seen at SSI
in Montreal—a "phase-restoration device," whose internal cabinetry and foam have been computer-modeled and CNC-machined for optimal performance.
When placed so that it aligns with the acoustic center of the partnering loudspeakers, in this case Dupuy's own Conga, the Daisy Reflector is meant to capture deleterious reflections and correct timing errors. With the panel in place, I noticed a larger and more stable soundstage with cleaner transients and better image focus.
A smaller version of the Daisy Reflector exists in prototype form, but will be available soon for $595.