Bonus Recordings of September 2018 Bruckner & Wagner: Orchestral Works
Bruckner & Wagner
Andris Nelsons, Leipzig Gewandhaus Orchestra
Bruckner: Symphony 4. Wagner:
Lohengrin Prelude
Deutsche Grammophon 479 7577 (CD). TT: 79:24
Bruckner: Symphony 7. Wagner:
Siegfried's Funeral March
Deutsche Grammophon 479 8494 (CD). TT: 76:48
Both: Everett Porter, prod., eng.; Lauran Jurrius, eng.; Polyhymnia International, mastering. DDD.
Performance ****½
Sonics ****½
In works as vast and challenging as the symphonies of Anton Bruckner, near perfection of interpretation and execution can come in different, even opposed forms. The slow meditations of Celibidache, the crisp classicism of Schaller, the precise power of Skrowaczewski: each is uniquely fulfilling and true to the scores, and none sounds anything like the others—or anything like the Bruckner of Andris Nelsons. Deutsche Grammophon has contracted with Nelsons and the Leipzig Gewandhaus Orchestra to record, in concert, Bruckner's symphonies 1–9. After beginning last year with a polished if impersonal account of Symphony 3, Nelsons's cycle is rapidly advancing in quality and pace of release.
Symphonies 4 and 7 are Bruckner's most serenely confident and radiant, and these are two of the most beautifully shaped, sensitively interpreted, impeccably played performances of them that I have heard. That I have said such things more than once in these pages should be cause for joy for those who love Bruckner: More than 120 years after his death, conductors and orchestras at last seem regularly able to meet his music on its own austerely generous ground. Here that means great care taken in the articulation of counterpoint, of which Bruckner was the supreme master among the great symphonists. In both works are passages I had never heard as clearly as I wished—Bruckner's intentions were evident, but as no conductor or orchestra had ever fully realized them, I'd concluded that this was due to weaknesses in the writing itself, or the impossibility of any large orchestra to cut such diamonds of crossed rhythms, usually triple against duple, with the necessary slow, sure exactitude. But Nelsons and his Leipzigers do the impossible again and again. In this regard alone, these recordings are revelations of the sophistication of Bruckner's scoring, and of how long it has taken for orchestras to precisely embody his scores in sound.
In that precision lies almost everything. It means that when Bruckner writes "very solemn" or "very slow," take him at his word. The Andante of Symphony 4 is astonishing in this way under Nelsons, and alone worth the price of admission: the quietest Bruckner I have heard. The hushed pizzicato passage in the movement's first half tiptoes through a vast aural space where somewhere sleeps a dragon or god one dare not wake. The long aria for violas that floats above and links those barely audible plucks is played entirely without vibrato, leaving nowhere for any wavering of pitch to hide. There is no wavering. It has the austerity of plainchant, the stillness of prayer, the courage of deep humility, and several kinds of grace; each time I heard it, I held my breath for fear of breaking the spell. The elegy for Wagner in the Adagio of Symphony 7, for horns, Wagner tubas, and contrabass tuba, is a similar sotto voce cry of the heart in shifting chords and sonorities impeccably shaped and played. As I write this, I marvel at how many years of craft it took to culminate in those few bars of utter beauty produced by human mouths and lungs blowing into metal tubes. As I listen, I hear no horns or players, only love, sorrow, anguish, reverence made audible. That ancient miracle of music is here enacted again and again.
It's easy to forget that during half of any Bruckner symphony only a few instruments are playing, not loudly, and often none. Nelsons has the courage of Bruckner's famous pauses, not least the one following the last crashing restatement of the third subject just before the coda of Symphony 7's Finale. Those ostensible silences become sounding musical entities all their own. Nor is all delicacy and quiet: Nelsons builds a crescendo to a shattering climax as well as anyone, and does so here, especially in the final movements. Even when I thought he'd already summited Mount Dynamic, what sounds like an entire auxiliary trumpet section then appears to add one last high note. It's hard to believe they still had it in them.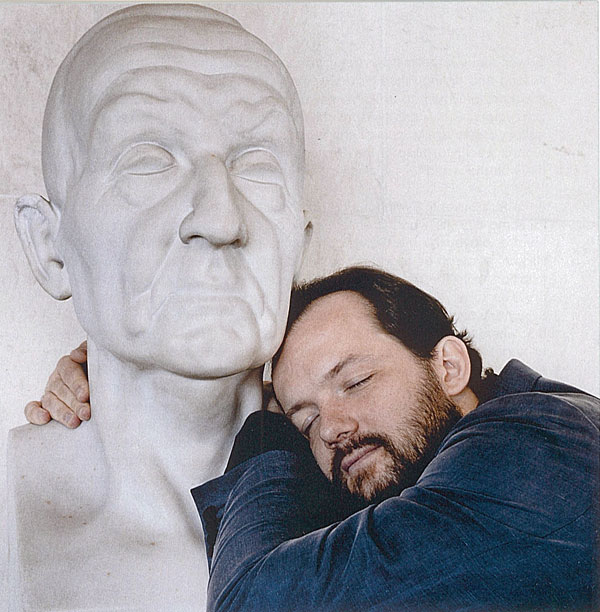 Though Nelsons mostly meets this music on its own terms, this is a young man's Bruckner: He seems to feel that certain moments must be "sold" in ways the scores don't specify. Thus, a few sudden, inexplicable ritardandi occur just where they are most predictable and least desired. Bruckner took great care in setting his relative tempi, not with metronome markings but with meticulous references to tempi established previously in a movement, and frequent cautions not to change speed. It takes conductors a while to learn that much of the episodic or modular or start-stop aspect of Bruckner's music that many find problematic more or less disappears—or becomes a unifying structure—when these markings are strictly observed. That Nelsons doesn't always observe them is these readings' only flaw. Nelsons turns 40 in November; I hope to live long enough to hear his second Bruckner cycle.
The Wagner pairings are mixed. The Lohengrin Prelude, usually performed as an undifferentiated cloud of glowing harmony, is here crystalline, delicate. The pace is gorgeously slow, the music vanishingly quiet, with a transparent, chamber-like orchestral texture that is the opposite of the Berlin Philharmonic's thick sostenuto glaze. This heroic restraint of conductor and orchestra reveals the Prelude's constantly shifting inner structure, so often reduced to a beautiful opacity but here sounding as if doubly distilled from far coarser stuff—more than in any other recording, I hear its intimations of Tristan and Parsifal. Such reticence works less well in Siegfried's Funeral March: Nelsons's shaping of the score is perfectly proportioned within itself, but this music of overpowering feeling ends up sounding miniaturized. Fascinating, but . . .
Such mild objections should not discourage you from seeking out two of the finest Bruckner recordings of recent memory, beautifully recorded: clear, limpid, crisp, and wet, with a deep, wide soundstage, no audience noise, and startlingly wide dynamic range. Special.—Richard Lehnert