GALLERIES
You are here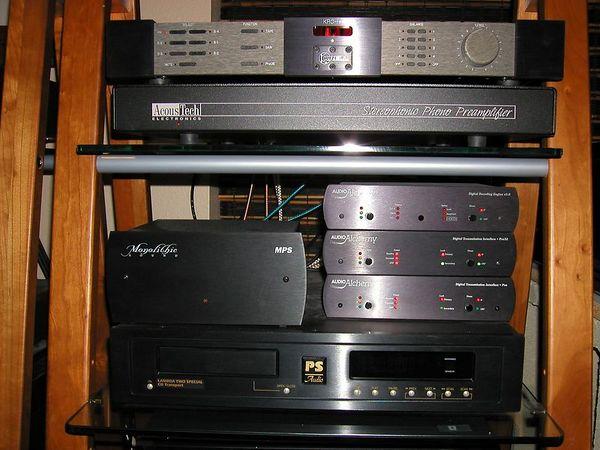 Vintage 1994 or so Krell KRC HR being fed analog from an Acoustech "Something-or-other" Signature...(I have a terrible recall for parts names and numbers.)
Digitally, a PS Audio Lamba Pro II transport feeding an Audio Alchemy DTI Pro, which feeds a DTI Pro-32, feeding a DTE 3.0.
Dusty Vawter's power supply in the pic and another behind some stuff.
Lots of "shaping" via the controls on the units, so Im happy until it's budget-time for an upgrade to an APL 3910.
Interconnects are by Straightwire - Maestro and some other digital interconnect.
I2S bus and DTI powered coax cables to choose from on the inputs between AA units.
Various little support feet.

The "stereo" part:
Views: 11730
Dimensions: 600x450
Size: 52kb