High-End Audio News from CEDIA, by John Atkinson
Expo 2005, the trade show promoted by the Custom Electronic Design and Installation Association (CEDIA), took place in Indianapolis at the beginning of September. The venue, as it had been for the previous five shows, was the Indiana Convention Center and the neighboring RCA Dome. Next year, however, and for a couple of years after that, Expo will take place in Denver, Colorado, as the RCA Dome is being demolished to make way for an expansion of the Convention Center. (Don't know where the Colts are going to play. Don't care!)
While video and home theater gear took center stage at CEDIA, as everyone refers to it, the show has become an important showcase for new audio components, though the Convention Center setting made it almost impossible for companies to stage optimum demonstrations of sound quality. Theta Digital, for example, had a static display on the floor of the Dome, but that didn't stop me from investigating what the company was up to. Taking pride of place on their stand was a relatively small power amplifier that nevertheless packed seven 150W channels of highly efficient class-D (PWM) power into its chassis. The Virtu PowerDAC features an all-digital signal path—it has digital inputs only, on four S/PDIF RCA jacks, for L/R Front, Center, L/R Surrounds, and L/R Rears (Sub is ignored)—and uses new technology from English company Zetex for converting PCM digital audio to the PWM format used to switch the amplifier's output devices.
The PowerDAC's output stage switches at 1MHz, significantly faster than some other PWM amplifiers. This speed is said to enable more powerful recursive noise-shaping (thus providing a purer signal to the PWM stage) and much gentler final filtering than is usual with PWM technology. All the digital signal processing is implemented with 32-bit precision. The Virtu PowerDAC is designed to be paired with Theta's new Valis Music and Cinema Controller, which can supply the four S/PDIF datastreams.
Back in the Convention Center, Meridian put on a superb sound demonstration, using their Model 808 20th Anniversary CD player to feed their 861 surround processor, which upsampled the audio to 88.2kHz and converted it to Meridian's Trifield multichannel format, then sent it in digital form to a surround array of four Meridian DSP8000 digital active speakers, with a DSP7000 for the center channel and DSP5500s for the sides. Pink Floyd's "Another Brick in the Wall" had never sounded so good! (Meridian has continued work on the development of the DSP8000's digital processing since my review in November 2002, and the speaker is now time-coherent on the listening axis, which Meridian's Bob Stuart says aids the perception of low-level acoustic objects in the soundfield.) Unlike Ken Kessler below, Bob was also very bullish about DVD-A, in its current DualDisc incarnation.
Meridian introduced new speakers at the Show—see Wes Phillips' recent report and announced that its MLP lossless data compression algorithm has been adopted by both Blu-ray and HD-DVD—but the British company's main news concerned video. Meridian has signed an exclusive license agreement with Genesis Microchip Inc. to take over manufacturing and worldwide sales and distribution of the Faroudja brand of consumer video products. Meridian is also working with Genesis to codevelop new products that will build on the success of the Faroudja range and on existing Meridian optical disc-player technology. As a result of this agreement, Meridian will now offer a complete line of high-end digital audio and visual entertainment products, including the DVP1080 High-Definition video processor and the DILA1080pHD and DILA788 projectors, all of which offer 1080p operation.
It was back to static displays at the NAD stand, where I drooled over a product in the company's new Masters Series, the M3 dual-mono integrated amplifier. Intended to sell for a competitive $2799 when it's available in the US in November, the M3 was designed by NAD's director of advanced development, Bjorn Erik Edvardsen. The output stage uses four pairs of bipolar devices and features NAD's PowerDrive technology, which switches to higher-voltage rails for transients to allow an even greater dynamic range than is allowed by the M3's formal 180Wpc rating. The output stage is said to offer <0.02% static and dynamic distortion open-loop (ie, before feedback), even into low impedances, up to 20kHz. Only a small amount of loop negative feedback is thus required to reduce distortion to very low levels. Not only does the M3 appear to be the highest-performing amplifier to have come from NAD, it is also drop-dead gorgeous. We will be reviewing it in the New Year.
But even though standout audio products such as the M3 could be found on the show floor, CEDIA is mainly about things that don't interest me or Stereophile, such as centralized vacuum cleaners and ceiling speakers. It was a relief, therefore, to take the shuttle bus over to Mike Maloney's The Home Entertainment Show, which was outboarding a few blocks away in a downtown office complex. Eighteen companies had set up systems in fair-sized conference rooms at THE Show, and while each room had a video display, the emphasis was on music.
In the Capital Center's North Tower, Audio Research was demonstrating their electronics with Vandersteen speakers, in this case the new Quatro, in a system wired with Cardas cable. The source was AR's new CD7 CD player ($8995), which combines a top-loading mechanism with an analog circuit developed from that used in the Minnesotan company's Reference Two preamplifier.
In the South Tower, Conrad-Johnson demonstrated its electronics with Wilson Audio speakers: a pair of WATT/Puppys at the front and Sophias at the back, with Wilson's center-channel speaker. Though a low-level buzz emanated from the video projector, when Lew Conrad played one of Ray Kimber's IsoMike SACDs on the McCormack universal player the sound was focused without being spotlit, enveloping without being smeared.
Pride of place in the system was taken by C-J's new MET1 Multichannel Enhanced Triode Preamplifier ($7500). Not only can the MET1 take six analog outputs from a universal player and route them to the appropriate power amplifier, it can also synthesize rear-channel information from two-channel recordings. As skeptical as I am of processes like this, I must admit that C-J's was remarkably unobtrusive, pulling the soundstage out of the front speakers without doing any damage to the music.
For two-channel devotees, Conrad-Johnson premiered their CT6 triode preamplifier ($4500) at Expo 2005, which replaces the well-respected Premier 17LS; and two new amplifiers, the LP70S (70Wpc, $6500) and LP140M monoblock (140W, $12,000/pair). Conceptually taking the place in C-J's line of the venerable but long-discontinued Premier Eleven and Premier Twelve, respectively, these amplifiers use polypropylene capacitors in their power supplies rather than C-J's favorite polystyrene devices, which are no longer available.
It is impossible in this newsletter for me to do anything more than scratch the surface of what was introduced at CEDIA's Expo 2005. I didn't, for example, get to hear the new Esoteric five-box SACD player that KK raves about elsewhere in this newsletter, to my regret! However, Michael Fremer will be writing about what impressed him in the December issue of Stereophile.
<!- ------------------------INTERNATIONAL AUDIO NEWS ADVERTISER 1---------------------------->
DLP...SEE IT Is Your Guide To Everything DLP
Go inside the technology and find out how DLP microdisplays work. Get all the latest information about DLP televisions and projectors. Learn the difference between DLP displays and the other technologies on the market. Use our shopping tips to help find the best television for your budget. Whether you're a home theater enthusiast or a beginner, DLP...SEE IT has the info you need. Sponsored by Texas Instruments, Toshiba, Samsung, Mitsubishi and SIM2. To learn more, go to www.dlpseeit.com.
<!- ---------------------------------------------------->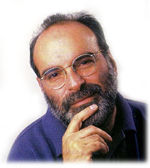 To SACD or not to SACD? That is the Question, by Ken Kessler
London, Tokyo, Portland (Maine), and Points Global: Just because some of us write for the audio press doesn't mean we're any better informed than anyone else when it comes to the truth about the single biggest format screwup since Betamax.
I am utterly mystified by the current state of SACD and DVD-Audio, especially since Sony has all but disowned the former and no one talks about the latter. DVD-A is looking less and less like a dodo that might someday be revived, Jurassic Park style, from DNA, and more like a unicorn or chimera. Does anyone any longer give even a hoot about DVD-A, a format whose launch was mishandled so comprehensively and sublimely that its virtues have been utterly forgotten? But SACD . . . well, whether you think it sounds better or worse than DVD-A doesn't matter at this stage. At least it's got a substantial catalog of recordings for consumers to sample.
Or so one would believe. I can't get a firm handle on this either, but to the best of my reckoning, between 1500 and 2000 SACD titles have been released so far. (Chad Kassem, Josh Bizar, and the rest of you in the software sales side: please send the correct number to the usual address.) But try finding them if you don't use mail-order. Judged by the yardstick of retail support, SACD doesn't seem much healthier than DVD-A.
Okay, okay—so traditional stores matter less and less, thanks to the Internet. But the way I see it, bricks-and-mortar's attitude toward SACD and DVD-A is a total and conclusive indictment. When the majors—Virgin, Best Buy, Circuit City, HMV, Borders, et al—either hide their stocks in the end racks or don't even bother to give them their own section, well, do the math. As for asking staff about titles, don't bother. Inquire about SACDs and they'll think you mean "essays on CDs," … la "audio books" for the visually impaired. Ask for DVD-As and they think you're suggesting they have a rare strain of a sexually transmitted disease.
Time to fess up: Absolutely and positively, no one outside the microcosm we call "the audiophile community" cares about these formats. Which is a pity. I adore what I've heard on SACD, especially some of the archive treasures from Audio Fidelity and Mobile Fidelity Sound Lab, while DVD-A has about as much of my attention as jai alai scores or commedia dell'arte. I relish each new SACD release, and actually enjoy wiring up the new players that arrive for review.
Despite my love for SACD, I was recently berated for always writing about it in so melancholy a tone, as if I'm propounding a self-fulfilling prophecy and thus "sabotaging its future." Of course, my possibly too-pessimistic view may be unfounded, but in my experience, any new digital format that, as of 2005, is outsold by vinyl LPs is in deep doo-doo.
Despite this, SACD is still being supported on the hardware end. Companies continue to release extreme-high-end machines. TEAC/Esoteric, for example, has launched a five-chassis state-of-the-art player, consisting of the P-01 transport, outboard power supply, two mono D-01 D/A converters, and the G-0s Master Clock Generator. Unlike some other purist machines, this one will access surround sound from multichannel titles, but it's clear that Esoteric has made no compromises.
I first caught a whiff of the Esoteric's greatness at the Consumer Electronics Show in January. But when I heard it in Tokyo a few months back, listening to standard, two-channel "Red Book" CDs through Krell Evolution electronics and Krell LAT-1000 speakers, I was dazzled. The Esoteric rig left nothing out, and ensured its future-proof status by including every type of connection known to man bar TosLink, including IEEE1394 (FireWire) digital input and output, conventional RCA, and XLR balanced. The Master Clock Generator was the icing on the cake—a real behemoth of a jitter-killer. Even with some vintage CDs—referring to both the ages of the discs and the even older original recordings—the sound was breathtaking.
Conversely, Musical Fidelity, that champion of the two-channel SACD, has just announced a new two-chassis player, an "affordable" derivative of its kW model. It's CD-only. As is its practice, MF has added some cool features: the kW DM25 transport and DAC connect to each other by mono left-and-right XLR connectors at 96kHz (the DAC will accept TosLink optical and RCA coaxial from other digital sources), and the user has a choice of—get this—solid-state or tube outputs from the DAC. It looks like another smash hit for Musical Fidelity. But I was puzzled by the change of philosophy. Was Musical Fidelity abandoning SACD? Then I read the sheet that accompanied the product description: "Why a CD player when SACD and DVD-A are available? Well, for all intents and purposes, DVD-A is dead—while SACD still has only a thousand or fifteen hundred titles, most of them re-issues of old analog tapes. And these discs are very expensive. So, thanks a lot. However, there are over 2½ million CD titles available, in every form of music you could imagine, and all at intelligent prices. For us, this means that CD is the only logical medium."
All of the above is rendered less depressing when you acknowledge that, unlike with most other failed formats, we are not left with unusable hardware—every SACD and DVD-A player also plays CDs, while DVD-A players and universals also play regular DVD-Video discs. But that's small comfort to those who tasted the new formats, fell in love, then realized that they have the same future as 78s and 8-tracks. Whatever your take, Esoteric's take, Musical Fidelity's take, or any others' takes (and while I hate to quote or paraphrase an arch anti-Semite), it is certainly time, in Voltaire's words, to êcrasez l'infame (crush the vile thing). No, make that plural: SACD and DVD-Audio have wasted enough of our time.
Shameless Plug: Sound Bites, by Ken Kessler
If you always wanted to know what Stereophile's esteemed editor, John Atkinson, got up to in his youth (in his own words), or find out about selling sound systems to the J. Geils Band, or what Stanley Kelly was doing in Pearl Harbor on December 7, 1941, or what porn king Ron Jeremy got up to in the Metaxas suite at the Consumer Electronics Show, or how Rob Reina listened to a platter rather than an LP, or the true stories of AR and Dynaco, or why Transparent Audio was blocked by NetNanny, or what The Hitchhiker's Guide to the Galaxy author Douglas Adams used for a hi-fi system, or how audio writer Laura Dearborn met and married Versalab's John Bicht, or how I was unleashed on the audio community, you might be interested in a new book being published in London at the Hi-Fi Show at London's Heathrow Airport on September 23. Sound Bites marks both a half-century of high-end audio and stereo, as well as the 50th anniversary of the magazine Hi-Fi News. It tells the story of high-end audio in the US and the UK from the end of WWII to the present, in terms both reverent and scurrilous—the stuff you probably won't find online. [Stereophile is negotiating to sell Sound Bites on its e-commerce page.—Ed.]
Next month: Full report from London's Hi-Fi Show!