Saturday Night at the Monkeyhaus, Part III
DeVore Fidelity Gibbons, in cherry and bamboo and rosewood cabinets, in all shapes and sizes and states of life. Some of these little sweethearts may never see the light of day, while others may wind up in the home of some happy music lover.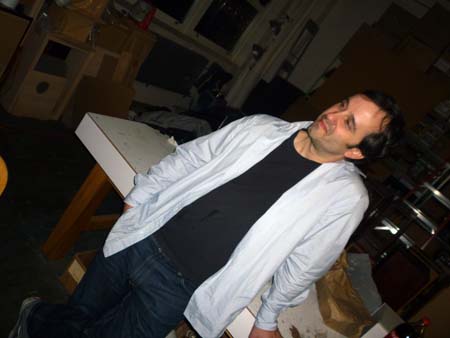 Box Furniture Co.'s Anthony Abbate designs and manufactures handsome single- and double-width equipment racks and amp stands, and has also been responsible for DeVore Fidelity's elegant speaker cabinets.

Laughter.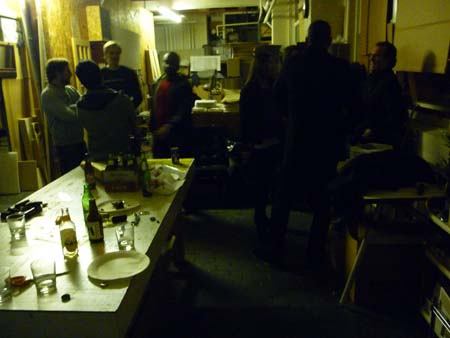 Because sometimes booze is better than music.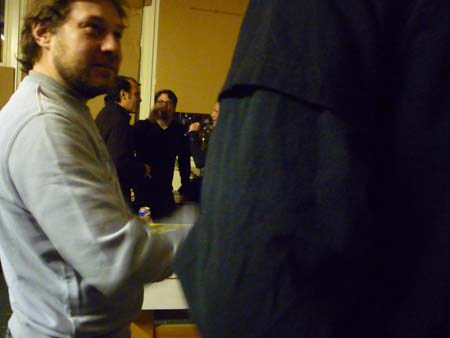 Conversations cross the room.

Ariel rests.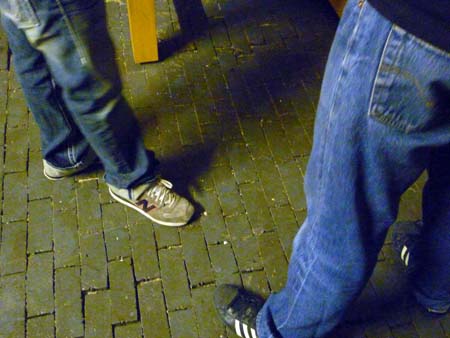 Sneakers and jeans and the unusual floor of the Monkeyhaus.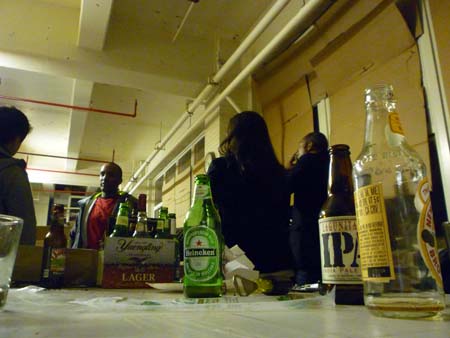 In addition to records and stories, everyone brings beer to the Monkeyhaus. On this night, we enjoyed Lagunitas IPA, Newcastle Brown Ale, Heineken, Becks, Yuengling Lager, and, of course, Dale's Pale Ale, among others.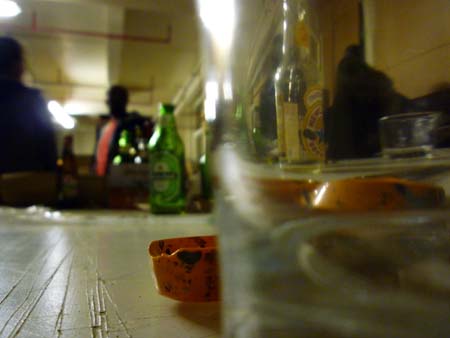 Beer goggles.

More beer.

A little taste of Cuba, and beer.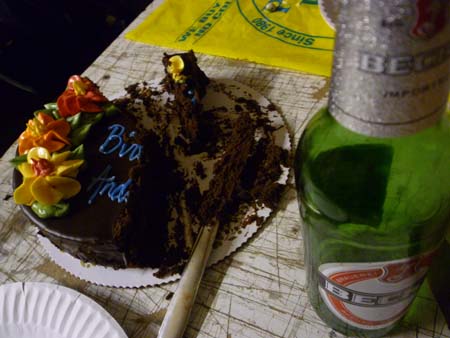 Evidence of the Princeton Record Exchange, evidence of chocolate cake, evidence of beer: Evidence of a good time.

Me and Ariel Bitran, the less experienced half of the Stereophile edit staff. I shot this photo just before it was time to go. Tired but charged, we packed up our things and said good night.