Saturday Night at the Monkeyhaus, Part II
The self-titled album by Guano Padano, released earlier this year by Important Records, is a joy. The band, an Italian three-piece (Alessandro Stefana, Zeno de Rossi, and Danilo Gallo), is joined by Alessandro Alessandroni (whistler, best known for his work in Ennio Morricone's soundtracks), Gary Lucas (Captain Beefheart/Jeff Buckley guitarist), Chris Speed (clarinet player with Tim Berne, Uri Caine, and John Zorn), and Italian singer, Bobby Solo, who does a fine rendition of Hank Williams' "Ramblin' Man." Awesome album; great sound, too.

DeVore Fidelity's John DeVore is an artist.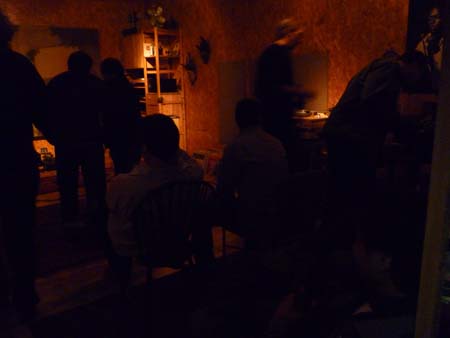 There is always soft, warm lighting in the Monkeyhaus.

A group of seated listeners (and one standing in the doorway), as seen from the left speaker.

People have conversations at the Monkeyhaus, too.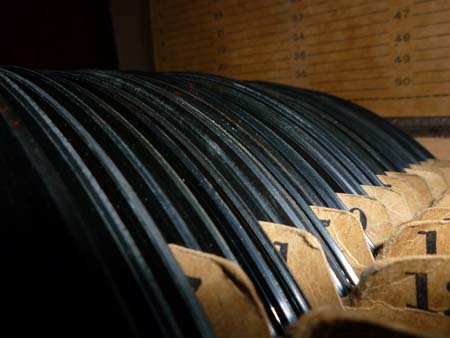 Tone Imports' Jonathan Halpern has an enormous music collection, including lots of old Americana, rock, jazz, and blues, and loves to share that music with Monkeyhaus guests. On this occasion, he played several of these great 45s.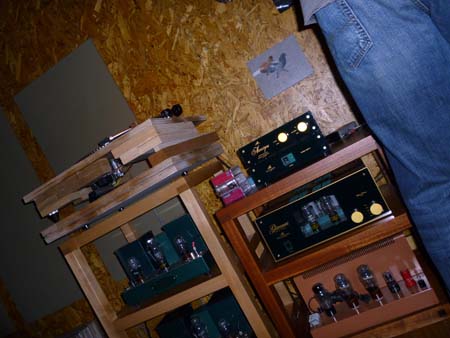 Oh, Shindo. So much lovely Shindo. It all sits atop Box Furniture Co. equipment racks.

I was mesmerized by this KAB SpeedStrobe. Trippy, man.

John DeVore's workspace wall is covered in art and audiophilia.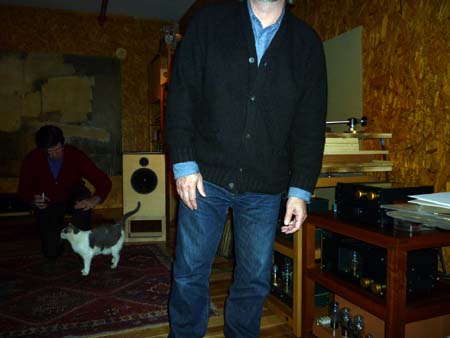 Michael Lavorgna is a snazzy dresser.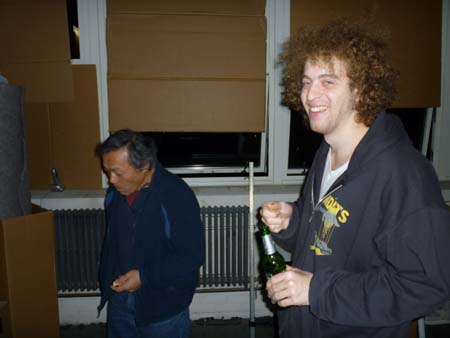 Stereophile's editorial assistant, Ariel Bitran: When he's awake, he's a whole lot of fun.

This man only listens to hot stampers and white labels.