A Week in the Life of Listening, Part 1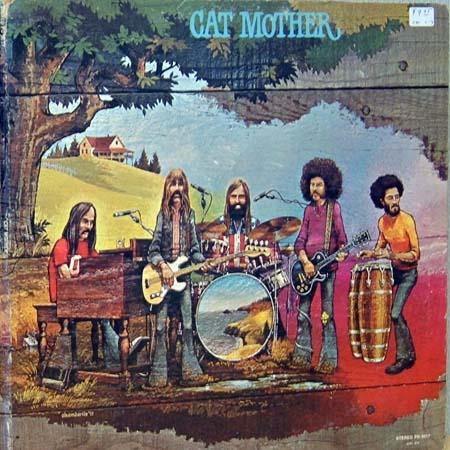 Well, I've already given you the full scoop on the drama behind the construction of my system: the muffled sound, the thick thick cables, and the paper clips, but we're missing the most important part:
The music!
Despite what skeptics may tell you, hi-fi is not just about the gear. It also makes you want to listen to music. Incessantly. An indescribable urge grows in your gut to just buy more music.
I've enjoyed tons of incredible records since I first constructed my system.
Tuesday
I got home from work. We were in the midst of the Buyer's Guide sludge, heaving one leg after the other through the mud and muck of specifications, model names, and prices.
First on the Rega P1 platter was Fleetwood Mac, the second self-titled album. On "Warm Ways," Lindsay Buckingham's guitar just hung in the air while Christine McVie's sexy voice puts that Wiccan Stevie Nicks to shame. OK. Nicks has character, but McVie often goes underrated, as does John McVie, her husband and bass player, who really drives the next track on that album, "Blue Letter." "Blue Letter" is a personal favorite song of 2008, being a seemingly simple boogie wrapped in plenty of tasty key changes and pop hooks.
Afterwards, my friends Ryan and Kyle came over. I invited them to come listen to some records and drink beers, in the spirit of SM's nascent tradition. The original plan had been to listen to The Decemberists' album Castaways and Cutouts on a 180g vinyl pressing that Ryan owned. Unfortunately, it made its way to someone else's record stack. We even had Sierra Nevada, the official drink of the Decemberists. Alas, their record was not present. We drank the beer anyway.
Instead of Castaways, we listened to Cat Mother's eponymous album, released in 1972.
Cat Mother & The All Night Newsboys were a Lower East Side-based NYC rock band. They were also good friends with a trippy young chap by the name of James Marshall Hendrix who produced their first album, The Street Giveth and the Street Taketh Away, which contained their only hit, "Good Old Rock and Roll," a medley of late 1950s pop songs.
Lineup and management changes unsettled the band, so they went to Albion, California, for an escape and to find a more organic sound. There they played with Paul Johnson, Jay Ungar, and Mark Gauche. With this lineup, they recorded Albion Doowah.
Fast forward to Ariel Bitran (that's me), sophomore year of college in Mercer Street Books and Records. He (me) sees a pretty sweet looking album by a band called Cat Mother. The album cover is psychedelic and wholesome, from a past time. He lets it go; maybe it means more to someone else for $10. Weeks passed and nobody bought it, so a purchase was made.
Cat Mother, recorded at Electric Lady Studios in 1971, sounds amazing through my system. The autoharp on "Three and Me" on Side One, is sweet and the slight disharmonics by the faulty playing become obvious but endearing. The organ solo at the end of "Love Until Your Heart Breaks" had never been so pronounced. The organ was ROUND and wet, building with intensity as organist Bob Smith pulls each drawbar, punching through the mix, digging deep into my walls. Luscious.
After Cat Mother, we plugged in my iPod to see if we could listen to The Decemberists. The recording was fairly compressed.
It's strange—the sensation of listening to a compressed recording, that is. I visualized the sound and the space that the music occupied and sensed how it had been squished.
Compression kind of reminds me of taking lunch to school in my backpack. Sure the sandwich has all same ingredients you made it with at the beginning, but after some time the mustard and mayonnaise has been squeezed out the sides, the bread is flat and soggy, and the lettuce has lost its freshness. With recordings, guitars ring without body, accordions decay too quickly, and tom-toms lose their airy thud at the end of the drummer's strike. So yeah, compression equals backpack sandwich.
After The Decemberists album, we played Little Milton's What It Is: Live at Montreaux, an album from his time at Stax. Unfortunately, we didn't pay too much attention to it, as our interest changed towards some Flaming Dr. Pepper shots (half a beer plus three quarters of a shot of amaretto plus one quarter of a shot of Bacardi 151 equals fire!).
Now this is what I call a listening party.
Afterwards, Alex, Emily, and George came over with more alcohol. The records kept spinning as well. We played Scrabble and listened to Brian Eno's Another Green World. The synthesizers were raw, saw-toothed, and gripping, and Eno's volume swells had never been truly appreciated till that night.
Even though he's heard me play the record about a million times, Kyle kept asking, "Who is this playing?"
I think it caught him by surprise this time around.