Chatting with Mark Levinson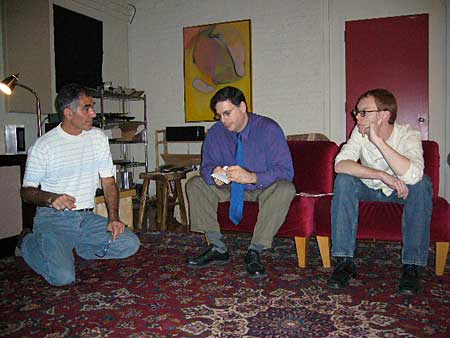 Here, Mark Levinson (left) speaks about love. I'm digging it; Home Theater's convergence editor, Chris Chiarella (center) takes notes.
Admiring the fluttering hand.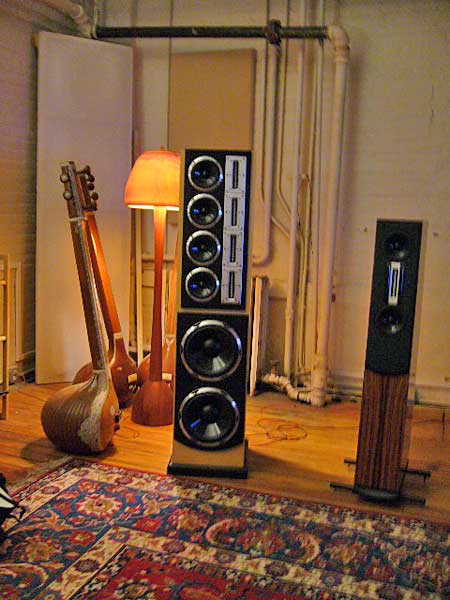 Those enormous, many-drivered speakers did an incredible job of "disappearing." Behind them, you see a few very special instruments and some of the softest, warmest light.
Here, I'm holding a prototype of the Daniel Hertz-designed "Genius," an integrated amplifier-D/A converter, to be used with the Burwen Bobcat. The Genius should be available in about 60 days, and will cost somewhere around $3000.
Me and Chris with some naked ladies in the background. "Turn around and smile," says ad manager, Christina Yuin. (She took all the photos, by the way.)
No problem.