San Francisco Airport Audio Museum
Tipped off by
Stereophile
reader David Goodwin, I recently visited the San Francisco Airport Museum's beautifully thought-out and executed exhibit
The History of Audio: The Engineering of Sound
. Installed to coincide with the 121st convention of the Audio Engineering Society, held at San Francisco's Moscone Center October 5–8, the exhibit runs through May 2007 in the North Connect Gallery of the airport's Terminal 3 (footnote 1).
In a large array of plastic-enclosed cases on either side of an exceedingly long, glass-enclosed passageway lit by a combination of natural and fluorescent light (great for viewing, terrible for taking pictures), 130 years' worth of audio inventions and products are on display. Subjects range from "Then and Now" and "Sound Gets Its Groove: Edison's Phonograph" to "Digital Sound Comes to the Cinema," "Breaking the Noise Barrier," and "Home Entertainment in the 21st Century."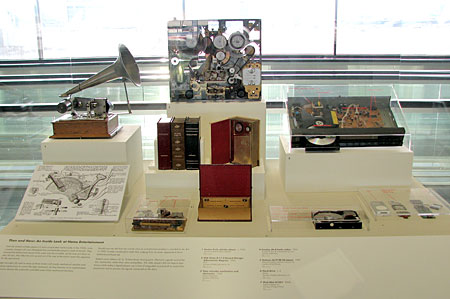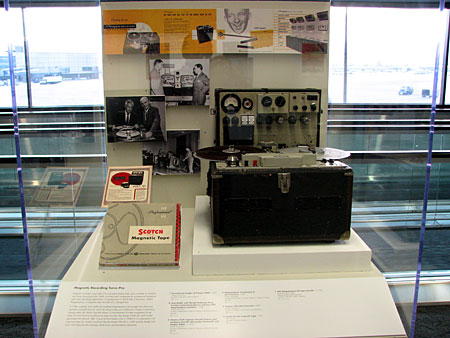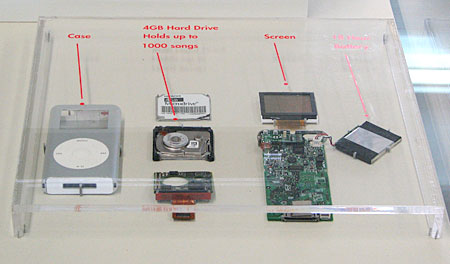 Between the cases are displays with huge photos honoring audio pioneers. Among the first images encountered are those of Sidney Harman, PhD (b. 1919); Frank McIntosh (1906–1990), who invented an amp "with an unprecedented combination of high power, low distortion, and wide bandwidth"; Edgar Villchur (b. 1917), inventor of the first acoustic-suspension and compact loudspeakers; Avery Fisher (1906–1994), who founded Fisher Radio after WWII; and Saul Marantz (1911–1997), whose wife, Jean, persuaded him to build and market the high-quality preamp he had developed.
Many exhibit cases offer delightful, often nostalgic views of earlier eras. Revisiting milestones provides a special treat. Among tidbits of information gleaned from the exhibits: A Clockwork Orange (1971) was the first film soundtrack processed with Dolby noise reduction, and, thanks to sound designer Gary Rydstrom of Lucasfilm, Star Wars Episode I: The Phantom Menace (1999) introduced 5.1-channel soundtracks into 6.1-channel cinemas.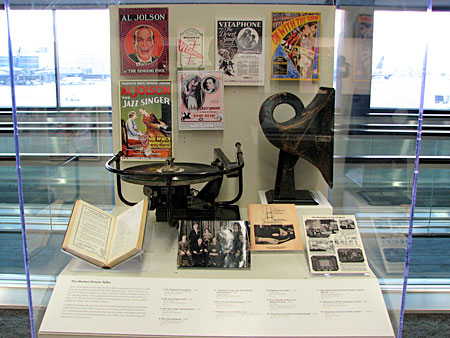 Risking accusations of subjectivity (perish the thought), I acknowledge the joy I felt at encountering a case containing the AR speakers, KLH components, and other antiquities often seen in the college dormitories and hippie crash pads of the baby-boom generation. Nor could I resist smiling at the 78rpm original-cast album of Oklahoma!, or at posters of movies that defined the height of entertainment for those boomers' parents. On the other hand, when I saw the photo of Karlheinz Brandenburg, inventor of MP3, I couldn't help wondering what J.S. Bach might have felt about MP3 downloads of his concertos playing through earpods as people rush to board strange contraptions that fly through the air while emitting sufficient noise to rattle the flying buttresses of his beloved cathedrals.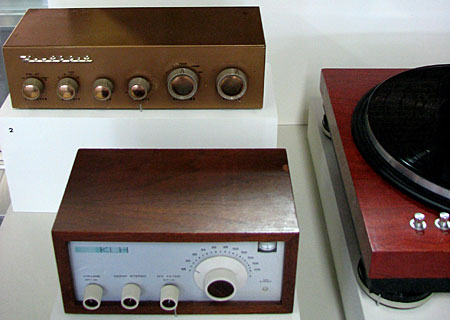 At least one exhibit will raise the high ends of our collective audiophile eyebrows. In a case titled "Analog Reaches Its Peak, Digital Begins to Take Hold," the museumgoer learns that, in 1986, Ray Dolby created Spectral Digital Recording, which "could be added to analog recorders for performance at least equal to digital at a lower cost." At least equal to digital? I hope Mikey Fremer takes his medication before making the pilgrimage to the San Francisco Airport Museums.
---
Footnote 1: The North Connect Gallery is located beyond the security checkpoint adjacent to the United Airlines ticket counter, and is open only to passengers who pass through on their way to and from flights. I am indebted to the duty officer who graciously removed her shoes to accompany me through the checkpoint and thus make possible the opportunity, albeit brief, to wander through and photograph the exhibit.
Security was not an impediment to appreciation 26 years ago, when the San Francisco Airport Commission first collaborated with the Fine Arts Museums of San Francisco to develop what are now called the San Francisco Airport Museums. In 1999, the museum's 20 galleries of rotating exhibitions, together with the Airport Library and Aviation Museum, became the first accredited airport museum in the country.