Attend a Stereophile Recording Session in Manhattan
Back in 1992,
Stereophile
got into the business of concert promotion when it booked Canadian pianist Robert Silverman for two evenings of recitals in order to record his performances for a live double CD,
Concert
(STPH005-2). We don't believe in rushing to repeat a success, so 15 years later, on February 10, we're promoting another concert, this time featuring
Attention Screen
, the quartet led by
Stereophile
reviewer and jazz pianist Bob Reina.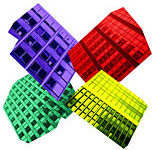 Attention Screen also features Don Fiorino on guitar, lap steel, lotar (a four-string Moroccan lute), and extreme ukulele; Chris Jones on fretless bass guitar; and Mark Flynn on drums. They will perform two sets of jazz improvisations in the superb acoustic of Manhattan's Merkin Concert Hall, just north of Lincoln Center at 129 West 67th Street.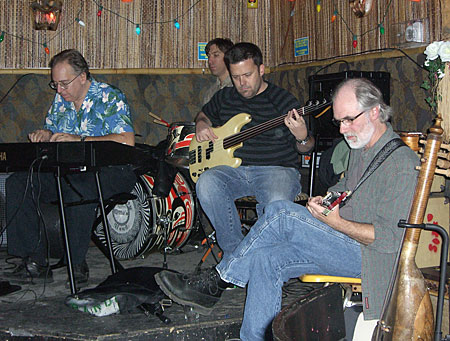 Attention Screen's music—the band calls it "collaborative jazz"—may be entirely improvised, but it sounds through-composed. As well as capturing their performance straight to hard drive, John Atkinson will give a lecture in the intermission on how he chose to make the recording. The mix of acoustic instruments (Steinway piano, drums) and electric (guitars, bass) will definitely make things a little trickier for the recording purist than setting up a pair of mikes for a classical piano.
Concertgoers will vote on which tracks they would like to hear on the eventual CD (which will be released at Home Entertainment 2007), and they will also be able to purchase the eventual CD at one-third off list price.
We are also thinking of presenting the full concert as a two-channel, 24/96 DVD-A, if enough people are interested.
Tickets for the February 10 concert are available for $15 (auditorium) and $10 (balcony) from the Merkin box office.
We look forward to seeing Tri-State readers at Merkin at 8pm on February 10—this will be a night to remember.