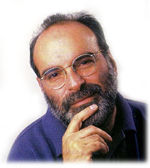 Shows and CD Piracy, by Ken Kessler
Within days of my writing this the season's hi-fi shows will have begun, and it's already shaped up as a period of conflicts minor and major. Take the first pairing, the CEDIA Expo and TOP Audio Milano. The Custom Electronic Design & Installation Association chose to move its event back by a couple of weeks, after a number of years at the beginning of September. This year the Expo clashed with Italy's TOP Audio, which, after Munich and Berlin, is probably the best-attended show in Europe. American manufacturers who would have attended both had to choose between them.
The choice must have be painful for those manufacturers with feet in both camps: high-end audio-only gear and home theater/custom installation. It's a shame that CEDIA—which has size and juice enough to swat away other shows like flies—possesses such insensitivity. Hell, it probably doesn't even know TOP Audio exists. But for those of us who attend these shows for business purposes, it's an unwelcome development. What had become a global season of minimal date clashes, at least in the US and Europe, was now one of difficult choices.
The other primary clash of international import is the Munich Show vs Stereophile's Home Entertainment 2007, due to the German show's dates being connected to a floating national holiday whose dates can vary by as much as a month. The collision is not due to malice or to one show's ignorance of the other, just an unfortunate byproduct of national holidays (eg, Easter) that aren't fixed to hard dates (eg, Christmas or July 4).
Even more unfortunate was the fracas that erupted in the UK. Founded by Stereophile's editor, John Atkinson, over 23 years ago, Hi-Fi News' annual event used to be the premier London hi-fi show. Aside from a truly miserable hiatus in a French-owned hotel in the city, it has always been held at Heathrow Airport—advantageous for European visitors, who could come in just for the day. For some years now, though, HFN has been allowing the show's direction and identity to drift. Now, having blinked for too long, the magazine found itself facing a rival show on the same day, across the road from the Heathrow Renaissance Hotel—see http://blog.stereophile.com/hifinews2006.
As was expected, this has split the beleaguered UK audio industry. As one who has always felt contempt for outboarders, I was outraged by the sheer chutzpah of the exhibitors at the rival event, the London Sound & Vision Show '06: having basically flipped off HFN, they still expected the magazine's contributors to cover the competing show. What they fail to see is a delicious irony: Like the relationship of T.H.E. Show to the Consumer Electronics Show, the rival event's existence depends entirely on visitors attracted to the "real" show.
Because I was a part of the HFN show organization, I will say no more: I don't need to fend off accusations of bias or conflicts of interest. Suffice it to say that I am mortified that the situation happened in the first place, at a time when the UK high-end audio market is, verily, in the toilet.
Troubles are also affecting the software side, and for a reason many of us overlook: CD piracy. With last year's figures now available, UK record companies have demanded stronger action on CD piracy, citing 37 million pirated discs sold last year. As it's done for decades, the British Phonographic Industry (BPI) says intellectual property crime should be "higher on the police's agenda"—a tough call in a country where speeding warrants closer investigation than rape or burglary.
According to the BPI's figures, CD piracy cost the industry £165 million in lost revenues in 2005, or nearly 10% of total sales. They found that much of the contraband was sold through car-trunk sales and markets, which accounted for over a third of the pirated CDs, "while a quarter were bought from friends." What's a real ear-opener is the thought that the total value of the pirated discs was more than the combined legitimate sales of the top 13 albums in the UK!
Combating CD piracy will be tricky—and a political hot potato at a time when the UK government again and again proves itself incapable of doing anything about crime. In a society in which criminals' rights are more important than victims', it's unlikely that Blair & Co. will shed any tears for multinational record labels. Almost poignantly, given the likelihood of success, BPI spokesman Matt Phillips feels that owners of markets where counterfeits are sold should be prosecuted, while the BPI wants stricter financial penalties for the counterfeiters themselves.
While I desperately wanted to avoid raising the subject again, your much-loved Apple continues to find itself in court. This time, it's another one in the eye for those who believe that Apple is the 21st-century corporate manifestation of Leonardo Da Vinci, and that I am lower on the food chain than a pederast for not being a Mac-off. No, I'm not referring to the recall of all those notebook batteries, which were made by Sony and also affected Dell, but the news that Apple must now pay Creative Technology $100 million.
This long-running dispute concerns Creative's patent on its hierarchical menu system for navigating a music collection. Creative introduced their system in 2000, more than a year before Apple launched the iPod. This is only Apple being true to form, in my opinion.
Briefly, Apple Computer and Creative Technology have agreed to settle their dispute—which has fed countless lawyers since January 2005—over music-player patents. For its $100 million, Apple receives a license to Creative's patent for the user interface first found in that company's Zen music players. Apple's CEO, Steve Jobs, is reported to have said, dryly, that "Creative is very fortunate to have been granted this early patent."
For those of you who worship at the bitten-Apple altar, the price of Creative Technology shares rose 37% when the news hit, while Apple's fell 3¢, to $67.28, "after extended trading."
I can't wait to see what happens when Microsoft's Zune digital media player arrives later this year. Add to the mix Universal's SpiralFrog service, the free-music rival to iTunes, and you can expect to see a few hundred articles—in the UK financial pages, at least—headlined "Apple Crumble." <!- ------------------------INTERNATIONAL AUDIO NEWS ADVERTISER 2----------------------------> <!- ---------------------------------------------------->