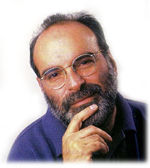 By Ken Kessler
IAG Acquires Mission, by Ken Kessler
Do you recall a decade or so ago, when music pundits bemoaned the way the major labels were gobbling up the independents? That, by such-and-such a date, there would be only four or five record companies? Well, the moaners were wrong, because despite consolidation we've never had so much good material available: a choice of formats, fantastic availability, and reissue programs we couldn't dream of 20 years ago. And there are still plenty of independent labels. Leaving aside the incalculable impact of the Internet, CD burners, piracy, et al, it now seems inevitable, a by-product of the evolution of any and every industry, that consolidation will occur. Now, at long last, it's hitting in audio. I couldn't be happier.
Why would anyone want this to happen? Look at what consolidation did for cars: it saved Jaguar, Volvo, Lamborghini, Rolls-Royce, Bentley, Land Rover/Ranger Rover, Aston-Martin, Bugatti, and Maserati from vanishing. And wristwatches? It's arguable that the entire watch industry would have vanished, leaving nothing but Seiko and Casio, had the Swiss brands not ended up in groups such as Richemont, LVMH, Swatch Group, and so on. They're living proof of strength in numbers, collaboration, economies of scale, and the countless other benefits available under a corporate umbrella. Given the parlous state of quality audio and video manufacturing, it can't come too soon.
In home entertainment, prior to the turn of the millennium, we've had only one serious multi-label group: Harman International, with Harman/Kardon, Infinity, JBL, Revel, Mark Levinson, Lexicon, and others. Slowly but surely, others are appearing. B&W acquired Classé, and now has a "special relationship" with Rotel. D&M Holdings owns Denon, Marantz, McIntosh, and Rio, and recently acquired Boston Acoustics. Richer Sounds, a UK retail chain, owns a bushel of brands, mainly for sale through their own outlets, including TDL, Mordaunt-Short, Cambridge Audio, Audio Innovations, and others.
The latest to up the count is the International Audio Group (IAG), best known for owning Wharfedale and Quad. Last year they acquired what was left of TAG-McLaren Audio, whose assets included the Audiolab brand. This name is to be officially relaunched in September, the new products having been shown in a sneak preview last January at the Consumer Electronics Show, in Las Vegas. As TAG-McLaren Audio hadn't managed to entirely eradicate the good will associated with that much-loved brand, its rebirth as a low-cost alternative to Quad is both sensible and viable. This now gives IAG two complementary electronics brands (they own Leak as well) and two lines of speakers.
On June 28, IAG announced the purchase of "the Mission business from the Administrators of Symphonix Ltd. In a separate transaction, IAG has also purchased the Mission brand name from NXT plc." Quite what they acquired is not yet known, and pundits are wondering why IAG would want Mission when they already have NXT licensing and two lines of speakers that almost exactly duplicate the Mission span. For now, we have to make do with official statements. IAG UK's managing director, Tim Harris, said, "The Mission product portfolio is exceptionally strong and selling well. However, the company has suffered severe, and well-documented financing issues during the past twelve months. This new deal puts Mission on a very strong financial footing, allowing its many successful product ranges to continue in the market. Furthermore, with full access to IAG's considerable manufacturing infrastructure, Mission will now be in an ideal position to pursue—with the utmost vigor—its long-held commitment to technical innovation and product excellence."
IAG, of course, is Chinese-owned, but all product design for the brands is conducted from the UK headquarters in Huntingdon, England. So that's something left for the British. But as is increasingly the norm for brands that wish to remain competitive in the affordable (as opposed to purist/high-end) sector, manufacturing is undertaken in IAG's one-million-square-foot, purpose-built facility in Shenzhen, China. Yes, one million square feet. We're talking huge here.
Instead of bemoaning the "loss of jobs to foreigners"—and it's our fault, not India's nor China's, that we've squandered our manufacturing prowess and competitiveness—we have to look at it another way: These acquisitions provide the muscle for sheer survival. But if you're genuinely more concerned with nationalism than with price, well, most true high-end brands are still, for the most part, made in the countries of their birth. And still independent.
<!- ------------------------INTERNATIONAL AUDIO NEWS ADVERTISER 1---------------------------->
The Linn Unidisk 1.1
How to audition the only product to receive three Stereophile Product Of The Year Awards in 2004!:

• Stereophile Joint Product of the Year 2004
• Stereophile Digital Source Component 2004
• Stereophile Multi-Channel Source Component 2004

To find your nearest Linn dealer for an audition of this remarkable product, email: helpline@linninc.com
<!- ---------------------------------------------------->

Live8 Sounding (and Looking) Great, by Ken Kessler

Now that it's over, we can sit back and recall how amazing were the Who, Joss Stone, the temporarily reunited Pink Floyd, and a goodly percentage of the rest of the artists. Meanwhile, the more cynical among us are still shaking our heads at the unctuous self-congratulations and backslapping, and the moronic politicking by a bunch of na—ve rockers who think they know how to solve Africa's problems. (I didn't hear Bob Geldof & Co. even once blame corrupt dictators and warlords for the continent's plight.) But lost amid the celebrations were a couple of minor technical footnotes that may point to improved broadcasting quality for UK audiences.

Hey, it's my job to alert you to this stuff, and no, I don't put it on a par with eradicating poverty. I just thought you might like to know that, despite a sense that the UK would never, ever enjoy high-definition television, the BBC broadcast Live 8 in HDTV as a controlled demonstration. Apparently, the crowds gathered at the BBC's "Big Screen" near Cardiff Castle were able to enjoy the coverage in hi-def on a 17' screen. The trial relay featured 1080 lines and 50 interlaced frames per second, with a display screen of 1920x1080 pixels.

John Varney, the BBC's Chief Technology Officer, said, "This is a great opportunity for the BBC to test its delivery of HDTV at a big public event. Who knows? It may prove to be the shape of things to come." As the BBC "intends for all of its programming to be produced to HDTV standard by 2010," and there are rumors that Sky will be broadcasting HDTV in 2006–2007, maybe the British will catch up with the Americans and the Japanese. (While cable TV dominates in the US, satellite TV is the predominant medium in the UK.)