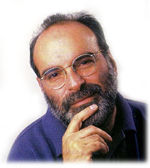 More Crumble For Apple, More Flak For Mac, by Ken Kessler
As one whose hatred for Apple and all things Mac knows no bounds, and whose love for the Beatles is equally boundless, you can imagine my dismay when the computer company was let off the hook in the action taken against it by the Beatles' Apple Corps. Even speaking and commiserating with three music-industry insiders—all as flabbergasted as I by the court's decision—did little to compensate for the loss of a potentially ecstatic schadenfreude session: had the Beatles won, the damages might have been enough to shut down the Cupertino firm.
The basis for my hatred? Leaving aside my problems with the whole smug Apple ethos and its acolytes' holier-than-thou attitude, the fact that the firm's computers are overrated and erroneously attributed with bomb-proof operation, and the fact that every Mac I ever owned was a disaster, above all, I regard Apple as audio's Antichrist. And that was before Steve Jobs said he was considering dumping his high-end audio system because the iPod Hi-Fi is allegedly so wonderful.
Think about it: Jobs' worshippers will take as gospel his intimations that it's not worth aspiring to a decent audio system. All they need is that little white box and an iPod for sonic bliss. While we all kinda doubt that Jobs will actually jettison whatever super-system he owns, I suspect that the hype will be lost on the Apple faithful, who abandon any sense of irony when SJ speaks. About the only good thing I can say about Apple is that Victor Tiscareno (ex-AudioPrism and ex-Red Rose Music) now works there. Maybe when Victor is working on Apple's next audio widget, he won't be able to fully suppress his years as a designer of sublime tube electronics.
So certain am I that, in years to come, Apple will be recognized as a key player in the downfall of quality sound reproduction, that I must admit to not needing Viagra after learning about the company's pending troubles in Europe. The reason this came as a surprise is because countless Europeans worship at the Mac altar—especially the French, for whom pretentiousness, posing, and posturing are virtues. And Europeans love to hassle Microsoft for its monopolistic practices, so you'd think they'd rally around Apple—"The enemy of my enemy," etc. But it was the French who started legislation that could kick Apple butt so hard that Microsoft's woes will pale in comparison. (Then again, Microsoft can withstand more butt-kicking because its tush is so much larger.)
Let's back up a mo. Among the many cancers that I believe are destroying music—from the industry's commercial insolvency to the music's desirability and everything in between—is downloading. This is not the occasion on which to explore that subject, and my learned colleague Mikey Fremer would vehemently dispute it, but I cite it because Apple's iTunes is the definitive example of this technology and methodology. Additionally, the iPod has educated an entire generation to believe that limited-bandwidth playback through vile headphones is an acceptable means of listening to music. All of which undermines the survival of decent audio.
So it was with complete intumescence that I learned that Norway, Sweden, and Denmark have taken their lead from the French. All of them feel that Apple's iTunes music store is operating restrictive trade practices because the downloads are playable only on Apple's own hardware. An item in London's Financial Times of June 10–11, by David Ibison and Tom Braithwaite, even goes so far as to suggest, through a quote from an adviser to the Norwegian Consumer Council, that a worst-case scenario could shut down Apple—but that would be too much for even I to hope for. (Perhaps I should temper my hatred a bit. After all, Apple is neither a terrorist organization nor a producer of reality TV shows.)
In essence, according to the Financial Times article, the fact that Apple iTunes downloads are compatible only with Apple iPods allegedly contravenes what is one of the European Economic Community's holiest charters: that of uncontrolled, absolutely free trade within its borders, even when its enactment destroys the livelihood of its own citizens (but that's another sorry saga, and it doesn't explain why we can't get Chiquita bananas here). No borders, no restrictions, ad nauseam—that's the European way in the 21st century. Thus, producing recordings playable on only one brand of audio equipment paves the way, in the eyes of the EC, for a successful company to create a monopoly. And in Europe, monopoly is a four-letter word—unless, one suspects, the company with the monopoly is French.
While true capitalists—I am one of them—feel that Apple deserves to revel in its success and that its rivals are merely whining for not having gotten there first, the opposite case is equally strong. Peter Jamieson, Chairman of the British Phonographic Industry (BPI), the UK record industry's trade association, was quoted as saying that "It's not particularly healthy for any one company to have such a dominant share." The main difference between this and other format wars is that, for the first time, we're not talking about physical discs but data, which makes the conflict harder to grasp. I mean, you can see the differences between LPs and CDs and cassettes. Where it becomes hypocritical is in the critics being selective: Macs and PCs were hardly ever interoperable without fudges, and no one ever slapped Bill Gates because the majority of Windows programs—which command a ludicrously huge share of the computer market—weren't designed to work on Macs. (Damn. I'm defending Apple!)
Whether you're for or against iTunes' dominance, Norway, Denmark, and Sweden have demanded that Apple meet their demands between June and August of this year, and Finland is expected to follow. Their argument is simple: Consumers who paid for program material via iTunes should be able to use that material on players other than iPods. On one level, this is amusing—those nations' combined population is smaller than that of Los Angeles—but if they succeed, it will infect all of Europe, the second largest market after the US.
But it's not just Apple's music downloads that are under attack on this side of the pond. According to a feature article in the Sunday Times (June 11), all of the major record companies fell foul of British industry observers and the UK government itself when it was finally realized that downloads were overpriced by as much as 65% over CDs if you factor in the complete removal of production costs: no discs, no jewel boxes, no booklets. Apple got its own special dressing down when it was made clear that UK consumers were being charged more per track via iTunes than were American or European downloaders: at current rates of exchange, Brits pay 79p per track vs 54p for Americans and 68p for the French and the Germans. When you consider that shipping is not a factor, and that there's no importer in the middle, you can understand why some people in the UK are mighty pissed off about the discrepancy.
But Apple is merely one of the miscreants, and besides, they don't sell CDs against which to compare their downloads. The major labels are taking most of the flak for this one, with Sony BMG, Warner Music, Universal Music, and EMI being targeted by the pending inquiry. The formula being used? The average CD sells for £9.08 ($16.80), while an album downloaded as 12 songs will typically cost £9.48 ($17.54). If you remove the aforementioned physical elements of a CD, as well as the overheads of a store, sales staff, carrier bags, and security tags, the critics argue that downloads should cost a lot less than CDs. Instead, they've become a cash cow for the music industry.
Meanwhile, the music companies are on the defensive, citing the high costs of nurturing talent, recording, promotion, ad nauseam. This one will run and run. And if you think this is a problem only in Europe, please note that the US Justice Department's antitrust division launched its own investigation last March to determine whether or not the record companies were colluding on the pricing of downloads.
How delightful it is, though, to remind Apple worshippers that Steve Jobs once described record companies as "greedy" for attempting to raise the prices of downloads. The words "foot" and "mouth" spring to mind. <!- ------------------------INTERNATIONAL AUDIO NEWS ADVERTISER 2---------------------------->
Simaudio Ltd.
Simaudio Ltd., celebrating 25 years of excellence, manufactures state-of-the-art components for both 2-channel and home-theater systems. Maintaining a world-class reputation, we continually push the performance envelope to the next level with each new product. Visit us at www.simaudio.com.
<!- ---------------------------------------------------->

Zu Does It Their Way, by Jason Victor Serinus

There's no mistaking the Zu Audio room at a Consumer Electronics or Home Entertainment show. Forget about a subtle array of neatly organized LPs and CDs offering an audiophile-approved female vocalist with sparse combo punctuated by the occasional symphonic blockbuster. Zu is more likely to greet you with a bunch of heavy metal, punk, and rock LPs scattered about the floor, and a wall of sound distinctly its own.

Zu Audio founders Sean Casey and Adam Decaria went out on a limb at Home Entertainment 2006, sponsoring the opening-night rave. Promoted as a "late-night, lounge-infused spin with some of the hottest DJs appearing in L.A.," the event failed to attract large numbers. Though yours truly was far too fried from two days of system evaluation to consider attending a party that promised to "push the boundaries" with "blistering breakbeat workouts [that] make way for hazy head-nodders and psychedelic jungle rollers," all reports were that the 100 or so present loved both the music and Zu's specifically designed array of high-efficiency, high-fidelity loudspeakers.

Sponsoring a rave was nothing new for Casey, 36, and Decaria, 30. "I threw my first party, for 500 people, in a barn when I was 16 or 17," Casey explained in an extended phone interview. "We threw huge parties in tents, warehouses, and the outdoors way before we ended up in hi-fi. Because we were in Utah, the parties were largely clean; we didn't have to worry too much about needles in the john."

Growing up together in the mountains of Utah, Casey and Decaria shared a passion for music, motorcycles, climbing, skateboarding, and audio. Decades later, after working short stints with Kimber, Talon, and Wasatch, they branched out on their own.

"We wanted to make an original contribution to the art of playback," says Casey, "by creating products that were truly innovative. We didn't want to issue a rehash of other designs with our labels on them. We knew we had the ability to design something from the ground up, especially where we had control of every aspect of production and distribution. So we mortgaged our houses—we even sold our motorcycles and personal audio systems—to bring Zu to life with direct-to-consumer grassroots distribution."

Despite his and Decaria's predilection for youth-oriented music, Casey insists that Zu's target audience is "the passionate playback guy, regardless of age, who is truly into music. He has thousands of albums, a huge knowledge of the types of music he's into, and either plays instruments or attends lots of live music events."

What about Zu's distinct gestalt of youthful defiance?

"We are different because it comes naturally," Casey declares. "We've gotten a lot of heat for the music we play at shows, but to us it's critical to connecting with our peers. It helps us gain visibility and friends. As the audiophile industry loses its regard for new sounds, textures, expressions, and horizons, it increasingly loses touch with younger generations. The young and open are buying vinyl like crazy. They're also putting realistically priced turntables in their living rooms. It wasn't hi-fi that saved vinyl; it was the DJ-turntablist and this whole new scene.

"The only problem with the show environment is that it's hard to hit everyone with every genre they're interested in. Typically, we ask people what they want to hear. If they don't tell us, we expose them to the types of music we like. That's why we bring so much music and spread it out in the room. We want people to hear new and innovative styles that people are into. There can't be specific music for the 'in' club, with everything else declared sub-par."

Decaria strikes a more universal note: "We want to build products that provide musical presentations, that enable people to hear how much artists put into their music. Hi-fi systems should be able to play back any kind of music you want. You shouldn't have to select your equipment by the style of music you like to play. The product should be able to reproduce whatever you're into with the emotion and feeling of the actual event. We have been voted 'Worst Sound at the Show' by someone at every show we've ever done," he says with bemusement. "It's a sign that either we're on to something or we're totally out in space. We think we're on to something."

Zu's distinctive sound and 60-day satisfaction guarantee seem to be working. Less than 1% of Zu's loudspeakers—three models, including the Tone bookshelf ($1795/pair) and the Definition ($9000/pair), plus two subwoofers—and cables (which range in price from $49 to $499) are returned, they tell me. The company's average customer is a male, 35–55 years of age, who has been in the hobby for a long time and "has never found anything else that made him happy."

"Once people take their show hat off and put their music hat on," says Casey, "they can hear the difference. Zu offers a return to the fundamental enjoyment of music—all music: harmonic, melodic, soft, loud, and otherwise."

"In my opinion," says Decaria, "if we had introduced Zu a few decades earlier, when people were more familiar with live music, music lovers would have understood what our products offer sooner. You have to realize what a kick drum sounds like when you're standing right in front of it to understand what our speakers do."

"I have a slightly different take on why it has taken a while for the word to spread," interjects Casey with a rare lack of unanimity. "I believe the problem is that people are not really listening to life and the world around them. You don't have to reference live music to get a clear understanding of how music should sound if you're familiar with the sonic events that happen all around you every moment of your being. People who are attuned to natural sounds and open to new expressions get what we offer."

For more information, see Zu's website.