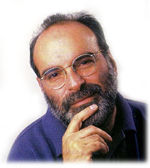 Size Really, Really Doesn't Matter by Ken Kessler
With the exception of truly technically savvy reviewers, such as Martin Colloms or our own John Atkinson, most audio journalists shouldn't offer advice to audio manufacturers, let alone dictate to them. If such scribes were so damned clever, they'd be making equipment instead of writing about it. This extends even to how equipment is used: If a component's performance suffers because the user has veered away from the instruction manual, the manufacturer should be freed of any culpability.
That doesn't mean only downright idiocies—such as trying to drive an Apogee Scintilla loudspeaker with a 3W, single-ended-triode amplifier—but even straying from instructions regarding something as seemingly innocent as where to position equipment, especially speakers. If a speaker is so carefully designed as to demand specific positioning—eg, corner horns, certain Allisons, etc.—then the reviewer who ignores such instructions does the manufacturer a disservice.
So it was with no small amount of concern and Yiddish guilt that I concentrated on using Wilson Audio Specialties' new Duette loudspeaker ($11,000/pair) in free space, rather than designer Dave Wilson's own favored position of near the walls, on a stand or shelf.
It's easy to understand why, when Wilson heard that I was basing my review (for Hi-Fi News) of the Duettes on their performance on stands well out into the room, he was just as concerned as I. From the outset, the Duette was designed to broaden Wilson Audio's appeal beyond the entry-level Sophia by reducing three things: size, price, and physical intrusion into the owner's living space. (In other words, don't upset the wife.) Those who heard the Duettes at their debut in January, at the 2006 Consumer Electronics Show in Las Vegas, were dazzled by their sound, especially as the speakers were placed against the wall on shelves that were less than beefy—see Wes Phillips' report.
So why was I behaving like a . . . well, like an audiophile? Two reasons: First, my gut instinct is that a small speaker with a rear-firing port nearly always sings when operating away from room boundaries. Second, I have always found that the bass enhancement resulting from close proximity to walls inevitably comes with a price, usually a sacrifice in imaging or openness. And while the Duettes sounded fatter and richer than any 18"-tall two-way speaker should, and sounded open and imaged wonderfully, I just knew they could do more.
Wilson Audio encouraged my naughty behavior by producing a massive, rugged, dedicated stand, which is like telling your teenager "Don't engage in premarital sex" as you hand him a pack of condoms. Naturally, I couldn't resist treating the Duettes as conventional, away-from-the-wall dynamic speakers. It paid off big time—the results bordered on the magical.
As coincidence would have it, Wilson and his ace trouble-shooter, John Giolas, were in the UK in early May to visit a reviewer who was about to assess one of their bigger models. Because they had a spare day and England isn't exactly huge, they were able to drop by to hear the Duettes in my room. I could see that they were anxious: Giolas arrived with his toolkit, test material, and all of the other items needed for a true Wilsonian setup.
I'm not writing this to boast about my setup skills—I'm just a fellow audio junkie who knows what he likes, and that's how I "tune" systems in my room. I was just as nervous as Wilson and Giolas. More to the point, the results had little to do with my meddling. All I did was optimize the Duettes' placement in a way the Wilson crew hadn't. It was sort of like discovering that pouring a glass of ginger-ale into the cooking pot transforms a pot roast.
What we heard, and what surprised Wilson and Giolas, was genuine—not boundary-augmented—bass that was so tight, controlled, and extended that you'd have been forgiven for thinking there was no port at the back, that the Duette's cabinet was 5' tall, and that its woofer count had doubled. The Duettes "vanished" like dipoles to provide the best three-dimensionality this side of a BBC LS3/5a.
I bother you with this mere anecdote because, a few days from now, many of you reading this will be in Los Angeles, attending the 2006 Home Entertainment Show. Dave Wilson and John Giolas will be there. I also know that Wilson flies in three days early just to ensure that the system sounds as good as it possibly can.
I'm not saying that he'll be demonstrating the Duettes in open space, or even be demonstrating them at all: He's promised the launch of a brand-new speaker at the HE2006 that is just as deserving of his—and our—full attention. (Sorry, lips sealed. Watch this space for the Show report!) But if you lie awake at night dreaming of a genuinely small but unabashedly "true high-end" speaker that's devoid of compromises, try to hear the Duettes in free space. You might be just as surprised as Dave Wilson was. <!- ------------------------INTERNATIONAL AUDIO NEWS ADVERTISER 2---------------------------->
Simaudio Ltd.
Simaudio Ltd., celebrating 25 years of excellence, manufactures state-of-the-art components for both 2-channel and home-theater systems. Maintaining a world-class reputation, we continually push the performance envelope to the next level with each new product. Visit us at www.simaudio.com.
<!- ----------------------------------------------------> Books, Guitars, Hi-Fi & WiFi by John Atkinson

I have already written about the third-generation Squeezebox (SB3) WiFi hub and D/A processor from Slim Devices in the March and April Stereophile eNewsletters, and I promised that I would write about the sound quality of the SB3's analog outputs in the July Stereophile. Well, the best-laid plans and all that: I ran out of time for this review to be squeezed into July, so it shall now appear in August. But suffice it to say that I find that the Squeezebox sounds better driving an external high-quality D/A converter, such as the Benchmark DAC-1 or the Musical Fidelity X-DACV3, than it does from its analog outputs, at least when used with its standard wall-wart power supply. (See our mid-April newsletter for details of companies offering upgraded supplies and modifications.)

I'm still using a Mac mini as a music server in another room, and I had mentioned that an obstacle to my simply using iTunes on this host server to stream music to my listening-room system via the Apple Airport Express WiFi hub (was the fact that you can't access iTunes remotely. Dan Frakes, senior editor at Macworld magazine, e-mailed me with a means of overcoming that problem: "Another solution, as it appears that you have a PowerBook, is netTunes. It basically uses a variation of VNC (Virtual Network Computing) to put the iTunes window of your remote Mac mini on your 'local' Mac (your PowerBook). I wrote about it last August for Macworld.

"It's not perfect, but it works well for me; I use my PowerBook in the living room— which is where an Airport Express is hooked up to a stereo system—to control iTunes on the G5 in my office, which is where all our music is stored."

Sounded like an ideal solution to me, so I downloaded netTunes 2.2 from www.shirt-pocket.com. It needs to be installed on both the server (my Mac mini) and the client computer (my PowerBook), and running it merely involves clicking on the netTunes icon on my laptop. The usual iTunes screen appears, but is actually that of iTunes running on the server—this results in the interface acting a little more slowly than usual—and playing music is as straightforward as if you were sitting in the remote room. The unregistered version of netTunes allows remote operation for 30 minutes; registering the program costs just $19.95 and allows the owner to install the program on as many clients as desired. Highly recommended. Thanks for the heads-up, Dan.

As both the Squeezebox and Airport Express are limited to CD-quality music, I tend to use them for nonserious listening, when I am involved in some other activity. One of those activities this past week or so was reading a new book from erstwhile Stereophile record reviewer Allen St. John: Clapton's Guitar: Watching Wayne Henderson Build the Perfect Instrument (hardcover, 288pp; Free Press, New York, $25).

Retired Virginia mailman Wayne Henderson makes guitars—or rather, he makes variations on one guitar, the pre-WWII Martin steel-strung acoustic, which is felt by many to typify all that is excellent in wooden instrument making. The difference is that Henderson makes his guitars the way the Nazareth, Pennsylvania–based Martin company would make guitars if it weren't a corporation but a single craftsman with minimal tools, a keen eye, a steady hand, and an almost mystical relationship with wood.

The back story of this passionately written book—it echoes William Least Heat-Moon's Blue Highways in how it renders magical what might be thought mundane—is Eric Clapton trying out a Henderson guitar in 1994 and asking for one to be made for himself. But Henderson makes guitars when he feels like it and has the time; while he'd certainly heard of Clapton, he saw no need to rush. In 2001, Allen St. John decided to jumpstart the process and get two guitars built for EC, Nos.326 and 327 (one was to be auctioned for charity) and, as a bonus, to persuade Henderson to build a guitar for him also. Along the way, the reader is ushered into the worlds of the American acoustic guitar, of bluegrass picking, of wood and woodworking, and of rural America. Most important, the reader is exposed to how a guitar can be made by someone who echoes Michelangelo by merely removing the excess: sawing, scraping, whittling, and sanding away from a pile of raw lumber everything that isn't a guitar.

"It may have seemed that [the two guitars Henderson built for Eric Clapton] were built fast and easy," Allen writes, "but they were also built right, balanced defiantly on the razor's edge between being as responsive as bamboo-fly-rod and ready to implode like an old Las Vegas hotel. I'm sure that's what it was like in a little violin shop in Cremona in the seventeenth century."

What can be the connection between this book and audio? Merely that, as I read St. John's prose, I was reminded of something that Art Dudley had written in his December 2004 report on the Blue Circle Galatea Mk.II preamplifier, that the ethos underlying Wayne Henderson's craft is also to be found in high-end audio. When I visit and talk with speaker builders such as Jim Thiel and Richard Vandersteen, or amplifier designers like Nelson Pass, Dennis Had (Cary Audio), Charlie Hansen (Ayre), Tim de Paravicini (EAR), and the late Julian Vereker (Naim), or mechanical engineers like Bob Graham and Allen Perkins (Immedia), I feel as Allen St. John did during a visit with Wayne Henderson, who was finishing the internal braces of Clapton's guitars with as much care as he had applied to the outside of the body: "Every Henderson guitar is a self-portrait of its maker. And it's a measure of the man's character that he does this level of work knowing that no-one will ever see it."

About as good a description of the best high-end audio has to offer as you are likely to find.

Talking of craftsmanship, if you ask musicians of a certain age which was the greatest live album of all time, many will point to Donny Hathaway Live, a Top Twenty album that the singer-pianist recorded in 1972 for Atlantic Records, with a small band at the Troubadour in Hollywood and the Bitter End in New York. Hathaway's soul-drenched high tenor soars on Marvin Gaye's "What's Goin' On," James Taylor's "You've Got a Friend," and John Lennon's "Jealous Guy," but for this musician, the power of this album is the way the band, which includes the incomparable Willie Weeks on bass and Cornell Dupree on guitar, locks into the tightest of grooves, illustrating how the music's forward momentum can be maintained by the notes not played. (One mystery: the drummer was not credited on either the original LP or the CD. Anyone know who it was?)

I first heard this album when I was touring the UK with psychedelic rock band Kala in the spring of 1973, and it got so that I had to start every day listening to Hathaway and his musicians work out on "Voices Inside (Everything is Everything)." But you know how it goes—you move on to music that superficially seems more interesting, and once you move on, you keep moving on. It wasn't until I recently bought the CD (released by WEA International in Germany in 1998) and ripped it on to my iPod that I remembered what Live had meant to me 30 years ago.

You can find more information about this extraordinary CD here. Buy it and raise a glass to the memory of Donny Hathaway, who died, apparently by his own hand, his potential unfulfilled, in January 1979. He was 33.