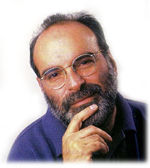 How Do You Say schadenfreude in Japanese? by Ken Kessler
I have no problems with Sony. I use a preamp, an SACD player, and a couple of portables, all of them bearing a Sony badge. I like the brand, love Vaio computers, and think the latest MP3 player is cool beyond belief.
I wanted all that up front to show that I'm only partly guilty of getting a kick out of Sony's current troubles. The one that "serves them right" is the devious XCP anti-piracy program they added to some of their new CDs, an act of stupidity that has been written about elsewhere, and which is not the catastrophe that's the subject of this month's column. Suffice it to say that whoever cooked up that malicious bit of software should, at the very least, be fired, and, at best, castrated.
But this time I leap to Sony's defense, the company having been attacked on the UK's front pages for doing something . . . intelligent. At least, that's the way it looks if you have any concern whatsoever for the survival of bricks-and-mortar retail audio outlets. However much I use and appreciate Amazon.com, I'd much rather deal with a human being, and I like to see, hear, feel, touch, and taste what I'm buying. Especially if it plugs into the wall.
"End to online bargains as Sony forces prices higher," screamed London's Times on November 15, instantly casting Sony as a villain in the market territory known cynically among Japanese manufacturers as "Treasure Island," for the scandalous ripoff pricing the British suffer for just about everything they buy. Sony's crime? Protecting the people who actually stock, demonstrate, sell, and service their products. But in the UK, where we're already being screwed beyond belief, anything that stabilizes prices, let alone raises them, is not too far from child molestation in its heinousness. The British just don't grasp the concept of "added value." One grows tired of explaining to them the difference between 8 ounces of filet mignon at Gordon Ramsay's and two Whoppers.
The Times was wearing its rarely donned egalitarian hat, for some obscure reason wanting to appeal to the man on the street, who recently has been assaulted by scary fuel prices (we hit something like $6/gallon at today's exchange rate, using the smaller US gallon) and other acts of daylight robbery. Their reporter, quite ignoring the difference between selling electrical goods and, say, passive products like bread or shoes, informed readers that "Millions of internet shoppers face a 'rip-off' Christmas after a decision by leading electronics companies to force up online prices for DVD players, hi-fis and similar products to high street levels."
The writer singled out Sony for charging shopping websites wholesale prices 10–15% higher than the trade prices for mass-market stores, according to "the trade group that represents online sellers." He explained that this move would make it difficult for e-tailers to continue undercutting the prices charged by traditional retailers.
Poor babies. I don't know of too many websites selling consumer electronics that provide demonstrations, personal advice, print catalogs to peruse, or anything even approaching decent after-sales service. I don't see human staffing at the same levels, service departments, or overheads including the need to combat shoplifting or breakage. Obviously, overhead is not in the reporter's vocabulary.
According to the article, "Manufacturers prefer traditional retail outlets because it allows them to 'showcase' their goods." The Times reported that Sony denied penalizing Internet shopping sites, "arguing that it is rewarding stores that can demonstrate its products." Er, doh. There's a world of difference between a customer clicking on a 100x100 pixel image and physically visiting a store where he or she can actually try the wares.
While independent bricks-and-mortar retailers in general have cause for concern in light of the Internet assault, this particular episode has involved finger-pointing at Sony because it's one of a very few brands—Bang & Olufsen is another—that actually has its own single-brand boutiques. There are more than 100 Sony Centres in the UK, independently owned but stocking only Sony products. These are flagship outlets for Sony, and it's understandable why Sony would wish to protect them from some ethereal retail operation that, for all intents and purposes, exists only in cyberspace. Sony told the Times that its policy was "not aimed at pushing up prices but at offering incentives to retailers that trained staff to demonstrate to shoppers the functions of complicated products."
Sony's Bill Vestey was open about this, saying exactly what we who care about the survival of decent retail outlets want to hear: "Sony has a discount scheme that provides discounts for resellers that invest in building the brand and marketing our products in a way that provides the consumer with confidence in the Sony products' quality."
The e-tailers don't see it this way. James Roper, of the Independent Media in Retail Group (IMRG), the e-retailers' industry body, predicted that the major brands, once "named and shamed," would face a backlash from millions of Internet shoppers. "For the major brand which has instigated this policy," he told the Times, "this appears to be an extremely risky step which will upset a lot of consumers. I think they will get themselves into a horrible mess. We have researched this issue across 24 countries in Europe and there is no evidence of it happening anywhere else. Rip-off Britain is being treated to yet another world first."
Now it's getting messy. In addition to the Internet traders—who are finally and, in many cases, deservedly suffering some overdue payback—the Office of Fair Trading and the European Commission have been asked to look into Sony's pricing policies. These two organizations get extremely hot under the collar about anything that smacks of restrictive trade practices—unless, of course, it protects a European brand or organization, including most of the crappy airlines on the Continent, French farmers, ex-colonies, etc. ad nauseam. (Try to find a Chiquita banana in Europe, instead of the waxy, tasteless, politically correct swill on offer.)
So now the Times is up in arms about "dual pricing," of which I will remind them the next time I see any articles about how supermarkets and other giant multinationals are squeezing independents out of both city centers and shopping malls. I loved this bit: "The managing director of one website said that the electronics firms were too big for many of the independent website traders to argue with." Evidently, the poor reporter never spoke with an independent hi-fi retailer trying to compete on price with Best Buy, let alone Wal-Mart.
Part of the problem, of course, is the ever-lowering standard of retail service around the world. Whether it's the actual economic pressures that make them cut corners, or simply the dumbing-down of humankind that forces them to use moronic sales staff, retail consumer-electronics stores aren't what they used to be. Forget finding one that stocks tubes of solder or less-often-used values of "slo-blo" fuses.
Probably more than any market, given the ripoff nature of retail in the UK, Internet sales among British consumers are exploding—it's no longer just CDs or DVDs, but the hardware to play them on. Over the past five years, Internet sales have grown to 20% of the total market; estimates for the 2005 Christmas season indicate that £4 billion ($6.9 billion) will be spent online by British shoppers, which represents a 64% increase in online purchases since November and December 2003. That's more than 6% of total retail sales—not just of electronics.
It can only get messier. One wag has already wondered aloud if Sony will charge 15% more to a website that's part of a conventional retail chain. It was also suggested that all a Web vendor need do to qualify for the better prices is to open a single bricks-and-mortar store.
I wish Sony luck. I hope they can carry on supporting real retailers, and that the Internet e-tailers understand that some of us actually want to see who's taking our money. In which case, the UK will be the only country in Europe that still has any half-decent retailers.