Wilson Benesch Evolves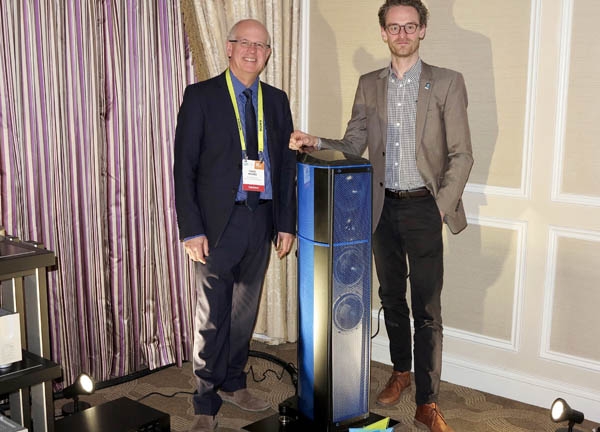 Winner of a coveted CTA Innovation Award, Wilson Benesch's A.C.T. One Evolution loudspeaker, here shown in the P1 version with eye-catching blue carbon-fiber composite cabinet ($38,800/pair, or $36,500/pair with standard cabinet), maintains the company's use of carbon-fiber technology. As explained by Wilson Benesch's Craig and Luke Milnes, the use of carbon fiber enhances the speaker enclosure's stiffness as well as its damping properties. The blue P1 model has an additional thick skin of carbon fiber which grants the speaker cabinet additional control and "improves everything."
This evolutionary version of the A.C.T. One includes the company's troika driver array. That means it has an additional bass driver, which necessitated a change in driver positioning. The A.C.T. One Evolution also uses the company's own hybrid dome semisphere tweeter. This is one of many speakers I wish I could have auditioned for an extended period of time. But without knowing how many more speakers, cables, and accessories were left to cover, I stuffed my regrets and moved on.