Vivid Kaya S12 loudspeaker Page 2
The next day, I listened to "Buenas noches" performed by singer, composer, and harpist Arianna Savall and her group Hirundo Maris on
Chants du Sud et du Nord
(24/44.1 MQA ECM/Tidal). Once again, a familiar recording sounded unfamiliar. Even though it was coming through my reference
dCS Bartók
DAC, Arianna Savall's voice sounded strangely smaller and farther back in the soundstage than it had through
Falcon Gold Badge
and EJ Jordan Marlow speakers. (See Gramophone Dreams elsewhere in this issue.)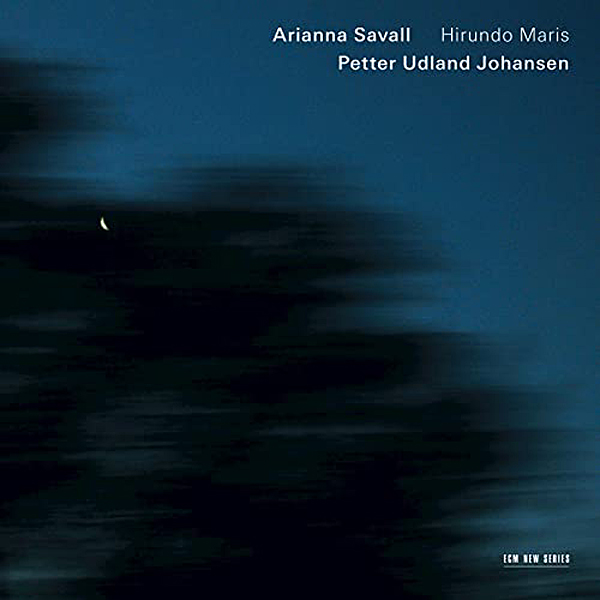 The more records I played, the more I saw that the S12s were creating these enormous floating soundspaces and that Arianna's voice seemed smaller because the Vivid's supersized spatial constructions were pushing the images of all performers farther back. The S12's soundstage was considerably deeper than that of the Falcons, and it started about 2' farther behind the speakers. The impressions above came from the early part of my Kaya auditions, when I had the S12s sitting loosely (with no sticky Blu-Tack) on my spiked, fireplug-solid 24" Sound Anchor Reference speaker stands. During this time, I perceived the S12s as above average in apparent speed, transparency, and resolution, but also a little lean in the bass and noisy through their upper octaves. I imagined rogue energy circulating the perimeters of the S12's thin-but-stiff polyurethane cabinet.
After several days of resting loosely on the dense, wide columns of the Sound Anchor stands, I snugly cap-screwed the S12 bubbles to Vivid's lightweight, tree-branch-thin, 24" stands.
On the Vivid stands, the Kaya S12s looked sensible and complete. As I returned to critical listening, I raised my glass to the sentient beings (Matt Longbottom and Jim Noyd) that put pencils to paper and drew the elegant organic shapes of these steel and polyurethane stick-stands. In my eyes, the lines of the black sticks merged gracefully with the S12's curves, complimenting the speaker's gummy-bear form by striking an assured balance between geometric and biomorphic.
Final setup
With the S12s on the Vivid stands, I began moving them about, listening, and taking casual measurements (which consistently showed more bass energy than I thought I was hearing). I ended up with the little Kayas only 6' apart, 3' from their front faces to the wall behind them, and approximately 3' to the nearest objects on either side. My preferred listening position turned out to be in the extreme nearfield, less than 5' from my face to the S12's toed-in faces.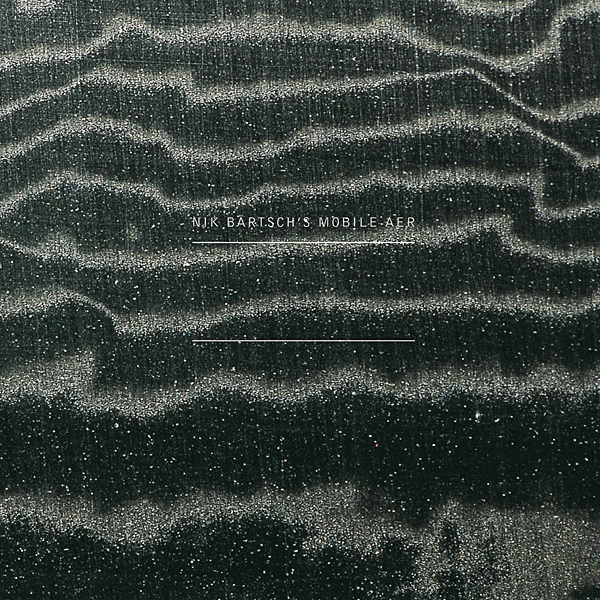 In that position, I streamed "Modul 29" and "Modul 16" from Nik Bärtsch and Mobile's album AER (16/44.1, Ronin Rhythm/Tidal). To my wonderment, Vivid's stands had transformed the S12's sound in several easily recognizable ways: The bass became fuller, solider, and deeper. Focus and clarity increased. Vivid's lightweight but fastened-tightly-with-bolts stands appeared to substantially damp the S12's thin enclosure and suck that upper-octave noise right out. (JA take note.) Besides denser bass and less noise, the spindly stands added a measure of sheen and a richer, more polished tone that made the speakers sound less like a racecar and more like a luxury car.
What I enjoyed most about the Kaya S12s was not its precision imaging or how completely it disappeared (the S12's two most dominant traits), but—and this intrigued and charmed me—the extreme depth and high-luster beauty of the Kaya's projected soundspace.
Just like the Jordan Marlow speaker, the Kaya S12 relies on a sophisticated 4" aluminum-cone driver in a small, thin-walled, carefully tuned, ported box. The transparency and incredibly precise soundspace projections I attribute to both speakers are, most probably, a result of that singular engineering model.
In dramatic contrast, the 10" pulp-cone drivers in DeVore Fidelity's ported, floorstanding Orangutan O/93 speakers deliver an abundance of richly toned, natural-feeling energy—especially in the bass and vocal range. The relaxed expression of that voice-range energy defines the O/93's unfatiguing character. The O/93s rarely feel stressed or unnaturally detailed. The Vivids sometimes do. The tradeoff: The soundspace generated by the broad-baffled, big-coned O/93 is not as canyon-deep or opera-stage wide—or as Leica-focused—as the Kaya S12's.
Seeking another familiar comparison, I listened to the Nik Bärtsch (and other recordings) with the Pass Labs INT-25 powering KEF's much-less-expensive LS50 standmounts. The Kaya S12's quick, nuanced microdynamics and extreme transparency made the KEFs sound thick and restrained. But, fortunately, the LS50s exploited their thickness by surpassing the S12s when it came to lower-octave density, midrange presence, and musical drive.
With Halo A 21+
I was curious to see how the S12's almost feminine delicacy would partner with Parasound's alpha-male Halo A 21+. The A 21+ did what it always does: add bass force and 20% more area to the back of the projected soundspace. With the S12s playing Chants du Sud et du Nord, this added depth and bass power was eye-openingly dramatic.
Folks, there is no such thing as a universal amplifier, or as two amplifiers that sound the same. Each amplifier's circuitry, and what that circuitry is constructed from, will always color the sound. To my ears, the Kaya S12 sounded like a completely different speaker with the A 21+. It was bolder, brighter, harder, and more forward but still nuanced and engaging. Occasionally, a deeper-than-expected bass note would slip out of hiding and halo Arianna Savall's sublime voice. This amp-speaker pairing added new forms of audio excitement to the Vivid's repertoire.
With the dCS Bartók DAC driving the Parasound amp directly, the Vivids never sounded lush, reverb-drenched, or seductively sensuous. There were no LSD color enhancements. With the A 21+ driving the Kaya S12s, singers had less blood in their flesh than they had with the class-A Pass Labs amp. In lieu of those pleasures, I experienced immense galaxies of precisely mapped space, explicitly tangible cathedral walls, high levels of nuanced dynamic energy, and crisply focused images.
The Line Magnetic solution
Foot tapping and head bobbing became the dominant aspect of my listening experience when I connected the Kaya S12s to Line Magnetic's LM-518 IA single-ended triode amplifier. The cheeks of soprano singers blushed red again. Blues singers got more devilish and desperate-sounding. Wood instruments showed more wood more often. Early music sounded more ancient and more modern.
Once again, the Vivid Audio speakers sounded quite different. Now, besides sounding faster and even more transparent, they sounded fleshy, fragrant, and streetwise, more French and less English—less hi-fi-delic than they did with the Parasound amplifier. The Line Magnetic's bright-emitting 845 transmitter triodes brought the S12s' tones and textures down to earth and showed me how smooth and ribbonlike the S12s' metal tweeters could sound.
The LM-518 IA is not a warm or soft or euphonic tube amplifier. It is a full-force quick and clear-spoken transmitter-tube amp. If anything, it is a breath on the cool side of neutral. The LM-518 IA's most outstanding virtue is the character of its upper-octave output, which is so refined and crystalline. It flatters speakers like my O/93s and Falcon LS3/5a's, and, as I discovered, enhanced the S12's already fine treble response.
One of the high points of conducting this review was listening to folk songs by Armenian composer Komitas Vardapet (1869–1935), performed by the Gurdjieff Folk Instruments Ensemble on the album Komitas (24/96, ECM/Qobuz). I listened on a Friday morning at 6am, looking at a fresh 6" of snow falling silently outside my window. The sweet, rich tones of the Gurdjieff Ensemble's blul, oud, tar, and dap came through in Cinemascope and sharp-focused Ektachrome color. I felt like I was dreaming in a floating world.
With the Line Magnetic, the S12s sounded more grass-fed and tactile. The LM-518 IA made ECM's signature reverb sound extra-focused and harmonically correct. Clearly, the Kaya S12s were benefiting from a dose of triode-tube intangibles.
I could go on, but...
I think you get the picture. Vivid Audio's Kaya S12 is a uniquely amazing loudspeaker, one I imagine will impress most audiophiles. But it is a bit of a shapeshifter. It sounded exciting, incredibly well-sorted, and refined—but surprisingly different—with every amplifier I tried. Overall, the S12s are shy on bass but easy to drive; lightning fast, uber-transparent, micro-detailed, and extremely three-dimensional. Their defining trait is the beauty and intricacy of their projected soundspace, which exceeded that of my Falcon Gold Badges. An absolute must-audition.