Stereophile's Products of 2021 Component of the Year
Component of the Year
Magico A5 loudspeaker ($24,800/pair; reviewed by Jim Austin, July 2021, Vol.44 No.7 Review)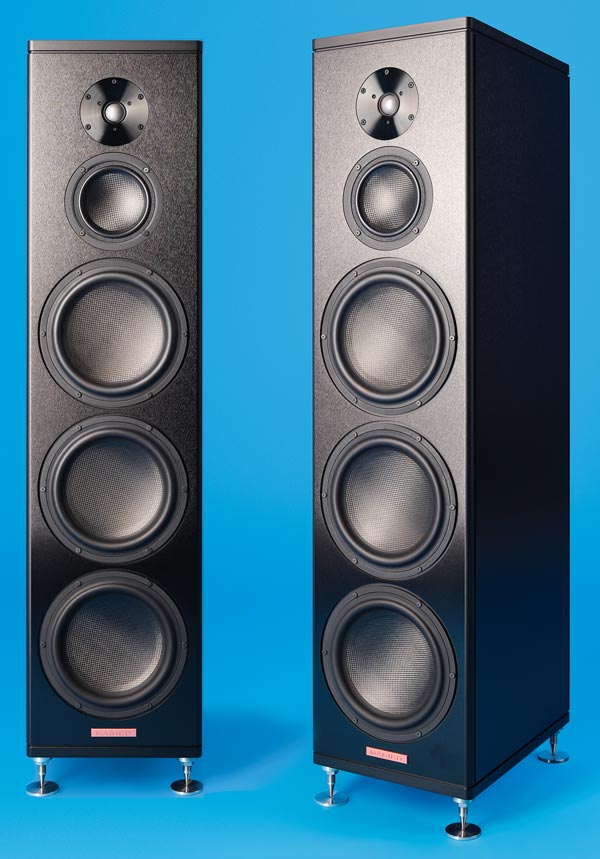 Finalists (in alphabetical order)
Degritter record-cleaning machine ($2990; reviewed by Michael Fremer, January 2021, Vol.44 No.1 Review)
Gryphon Essence mono power amplifier ($45,980/pair; reviewed by Jason Victor Serinus, December 2020, Vol.43 No.12 Review)
Okto DAC8 Stereo D/A processor (€1203; reviewed by John Atkinson, Vol.44 No.2 Review)
OMA K3 turntable ($363,000 including power supply, tonearm; reviewed by Michael Fremer, October 2021, Vol.44 No.10 Review)
Wilson Audio Chronosonic XVX loudspeaker ($329,000/pair; reviewed by Michael Fremer, Vol.44 No.5 Review)
Purely from a Stereophile perspective, this is a sort of coming-of-age moment for Magico. I don't know if Magico's Alon Wolf feels like a debutante, but the timing is right: His company is now 17 years old and just won its first Stereophile Product of the Year Award.
Magico has made a lot of speakers, most of them excellent—so why the A5? The most important thing is that it's a very good speaker. But it's also a great product: It offers outstanding performance and sells at a price that, in Magico terms, is relatively low. It also just feels good. As a physical object, it just seems solid. It's intuitively difficult to comprehend this cabinet vibrating: "When I rapped my knuckles against the cabinet to try to detect cabinet resonances, I hurt my knuckles. The only appreciable vibrations I noticed were in my bones." Plus, it's not the least bit ostentatious. "With its nonshiny black paint," I wrote, "the A5 also emanates darkness—and here, to be clear, I am not talking about the sound." The A5, I wrote, "is a place where photons go to die."
Here's a quote from the review that—together with the A5's impressive bass in my space—sums up its performance as well as anything. As I listened to a Coltrane album, "I had the impression of hearing unfamiliar nuance, not heard before." It's not hard to imagine this product still sounding this way in, say, another 50 years.
About the Vote
I should say some words about the Wilson Audio Specialties Chronosonic XVX, which trailed the A5 as Product of the Year by four points, making this a solid win for the Magico but not an overwhelming one. Factoring in the Chronosonic's $329,000 price, which is a lot for even some Stereophile reviewers to stomach, I'd say this is a good showing. In third place, 13 points lower, was the Okto dac8.
One more observation: The Degritter ultrasonic record cleaner may not have won its own category, Accessory of the Year. But it did make it through to the finals in Product of the Year, where it earned seven points. That's a rare achievement for an accessory—not a prize but a great showing.