Stereophile's Products of 2015 Joint Accessories of the Year
Joint Accessories of the Year
AudioQuest JitterBug ($49; reviewed by John Atkinson, September 2015, Vol.38 No.9 Review)
Roon music library/file player app ($199/year, $499/lifetime; reviewed by Jon Iverson, October 2015, Vol.38 No.10 Review)
A tie between something you can't see from across the room and something that can't be touched? This gets better and better.
High-end audio accessories comprise the most interesting category, if only because there are such profound differences in price and size and technology among the individual products therein: signal cables, power cords and conditioners, furniture, marking pens, signal generators, subminiature gamelan bells, cable risers . . . and headphones—a category that threatened to dominate last year's voting. But this year there's only one pair of 'phones among the finalists, and it didn't quite top the list. First place for 2015 is split between two products, both aimed squarely at computer-audio enthusiasts.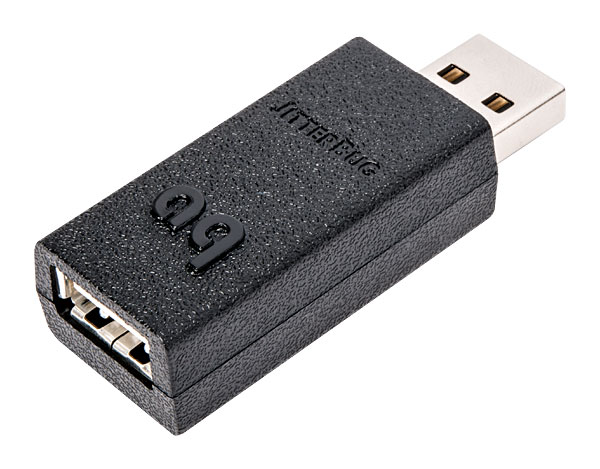 The AudioQuest JitterBug is a noise filter the size and shape of a memory stick: Buy it, plug it into an unused USB Type A socket, and enjoy the subtle but real, low-BS improvement in sound. I'm looking at mine right now: It works, and it's staying right where it is. What's not to like?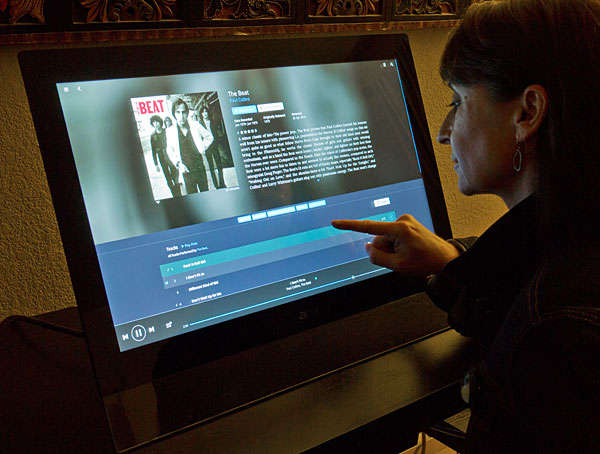 I haven't yet bought a subscription to the metadata-heavy playback application from Roon, a company spun off from Sooloos LLC, but I've tried it—and Roon v.1.0 unquestionably appeals to my love for album graphics, liner notes, and occasional bouts of freestyle listening. Jon Iverson called it "a tour de force of programming" and "a bargain." I cannot disagree.
Notes on the Votes: Apart from the fact that the JitterBug received slightly more first- and second-place votes than Roon, suggesting that it sparked in our reviewers a slightly higher level of enthusiasm, the only remarkable thing about the 2015 list of Accessories of the Year finalists is that all of them are fairly conventional. Fans of the fantastical will have to try harder next year.
Finalists (in alphabetical order
Audioengine B1 Bluetooth receiver ($189; reviewed by Sam Tellig, December 2014, Vol.37 No.12)
HiFi Man HE 400i headphones ($499; reviewed by Sam Tellig, December 2014, Vol.37 No.12)
Simaudio Moon Evolution 820S power supply ($8000; reviewed by Michael Fremer, November 2014, Vol.37 No.11 Review)
Stillpoints Aperture room panels ($650 each; reviewed by Michael Fremer, February 2015, Vol.38 No.2)
SuperWiremold Deep-Cryo AC power strip ($399; reviewed by Art Dudley, September 2015, Vol.38 No.9 Review)