Stereophile Makes Brian Happy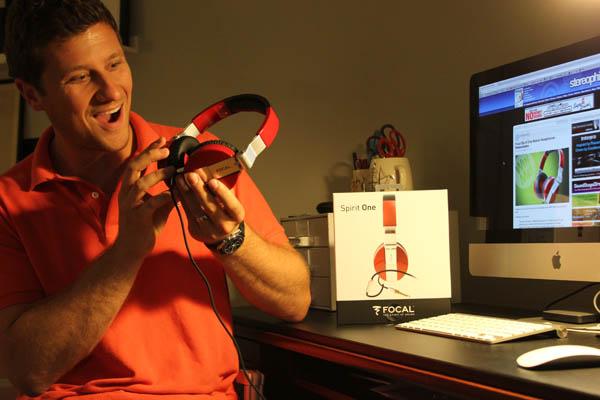 We're always happy to spread the love of gear (and music) here at the good ole' STP. STP's one of our in office abbreviation for
Stereophile
. Occasionally, it's STRP. Sometimes it's, "We have to do another issue?", but seriously, we do enjoy making audiophiles happy. It's one of the best parts of the job.
Brian Yeazel of Oak Park, Illinois is one of those lucky people. He's the winner of the Focal Spirit One headphone sweepstakes. Brian doesn't realize just how lucky he really is. One of our samples for this sweepstakes got stolen from our storage closet! Home Theater readers didn't get their chance to win, but Brian reads Stereophile. It paid off.
Thanks for playing Bryan, and we hope you enjoy your new cans.