The Sound Organisation presents "From Studio to You"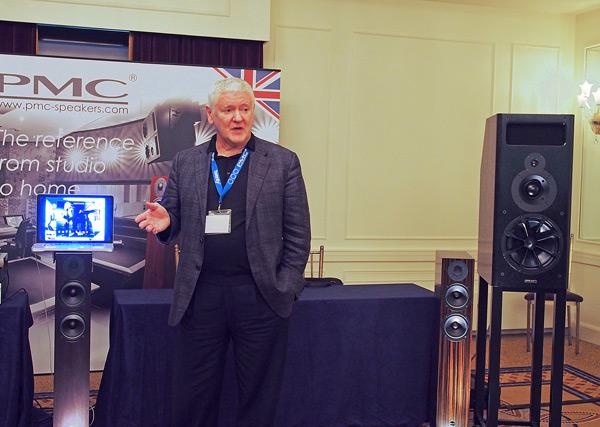 Robert Baird
mentioned
the seminar program presented at the New York Audio Show by The Sound Organisation. I applaud the Chester Group for featuring educational sessions like these at the Show. At the session I attended, renowned recording engineer Jim Anderson (above), past president of the Audio Engineering Society and Chair of the Clive Davis Department of Recorded Music at New York University's Tisch School for the Arts, compared the original and revised versions of Patricia Barber's
Cafe Blue
, as well as playing tracks from her new album
Smash
, which he mixed at Skywalker Sound. The system featured a pair of active MB2S-A monitors from English company PMC, with their distinctive dome midrange units, fed audio from a PrismSound Orpheus DAC and a MacBook Pro.
Jim will be the subject of an in-depth feature in the July 2013 issue of Stereophile.