Solo Sounds: The Power of One Page 2
"When you're doing it, you're basically looking under the hood of the song," Ambel says. "It does really make you look at the essence of a song and what you wanna pick. Then you're working with the limitations of the instrument, to try to give it a little more of an arrangement. Some stuff lends it itself better to this than others. For instance, we haven't done any Bob Dylan. He rarely has a bridge in a song, and without the lyrics, it's hard. One of my favorite records of all time is the
Pat Garrett & Billy the Kid
soundtrack, but that has instrumentals on it. When it's one instrument, those bridges really count, you know."
Another strong point of this project is the sound quality. Ambel, who's overseen much of the recording at his studio, has recorded everything in lossless high-resolution files that can be downloaded or streamed from iTunes, HDtracks, and most other major music e-commerce sites. As of yet there's no vinyl, and only a few titles were converted to CD, for use in promotions.
"We went out of our way to do everything at 192kHz/24-bit, to have it sort of audio future-proof," Ambel tells me. "They all have a very clear, uncluttered sound. With digital, it's all about the quality of the conversion. There are converters that are pretty ubiquitous in studios, the Avid converters, that people haven't upgraded in years, and they're not that great. We recently got a Burl Mothership, which is 24 in and 32 out, and to me, it's my favorite-sounding converter.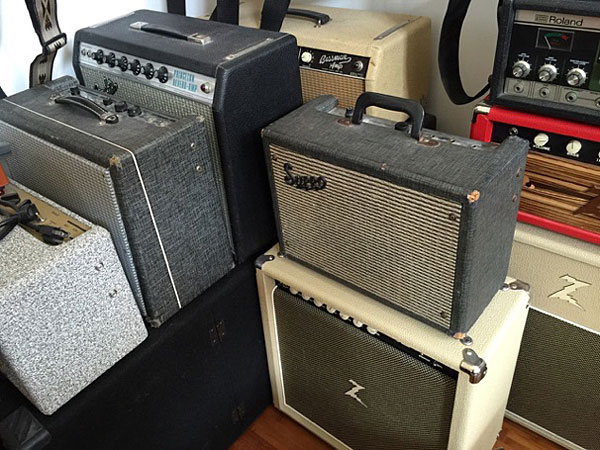 "We had a little bump in the road. For a while we were mixing this stuff in the box, and one of the software companies that we were using, it turns out that they used some kind of aliasing product. The folks from HDtracks said this stuff is labeled 192 but it cuts off at 48k. So we did all this research on it, and we found what plug-ins were stopping us, and we had to go back and redo some of the stuff."
While Ambel has produced a majority of the Solo Sounds recordings, his partner in Cowboy Technical Services (CTS), Tim Hatfield, and Jimbo Mathus, formerly of the Squirrel Nut Zippers, have also been producing. Various engineers were also used. "No matter who recorded it, [CTS engineer] Mario Viele and I mix them to give it a continuity. It's important that this stuff is mixed to a standard, so we can kind of repurpose this stuff later."
By repurposing, Ambel means licensing the rights to the recordings, which Reilly and Ambel own outright, for use in films and television. While that hasn't happened yet, they see it as a possibility. "When they do discover it," Ambel says, "we have a really deep catalog for people to go through."
"Recording these is more like a jazz record, because it's a performance," Ambel says. "The production part of it is helping the artist with arrangements or helping to pick the right take, sort of coaching them through it. It's not like things that could be done later. These are whole takes. Only the very occasional edit. The recording is more about capture."
Seventy titles in, Reilly and Ambel are discovering that the hardest part of having a cool idea is how to market it. The more esoteric the idea, the harder it is to find an audience that will get it. "Something like solo country guitar doing Nirvana's Nevermind—where's it going?" Reilly says. "It's not going on the rock page, and it's not going on the country page."
The partners' focus has turned to finding the best way to get Solo Sounds in front of people who might care, and to get the word out they've been making videos and animations to post on YouTube. On Twitter and elsewhere, they've been tagging these to, say, the anniversary of a specific album's original release date, or the birthday of the artist covered. The most popular title so far has been Solo Blues Guitar: Jimbo Mathus Performs The Replacements' Let It Be, which received placement on iTunes' Blues home page.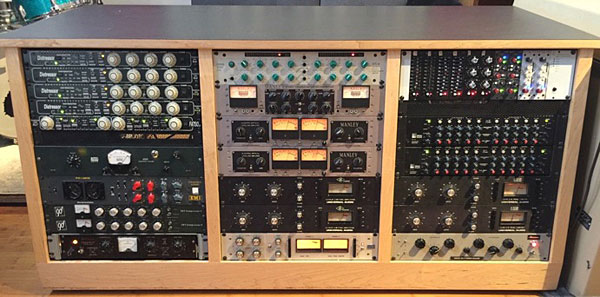 "Some instruments lend themselves to it a little more naturally," Ambel says; "mostly the guitar or the piano, because those are polyphonic instruments, right? There are a couple of really wild ones where we did solo saxophone. Or the great Lew Soloff, the trumpet player, he did movie themes, and that's a one-note instrument. That was Soloff's last recording, by the way.
"I just played a bunch of gigs last weekend at the Americana Music Conference, in Nashville, that were just electric guitar and drums. When there's no bass, the music can move a bit more, and after a song or two the audience was into it, they weren't waiting for the bass. For the listener it may sound a little jarring at first, but then they get it in their head that it's just a single instrument. As soon as I got some of these Solo Sounds things recorded, I put it them on at a party, and used them at gigs as between-set music, and invariably people are like, "What is this?"
Encouraged by the feedback they've received so far, Ambel and Reilly were busily recording Christmas-themed compilations when I spoke to them for this piece. There was even talk of a solo-bagpipe record: Let It Bleed, perhaps?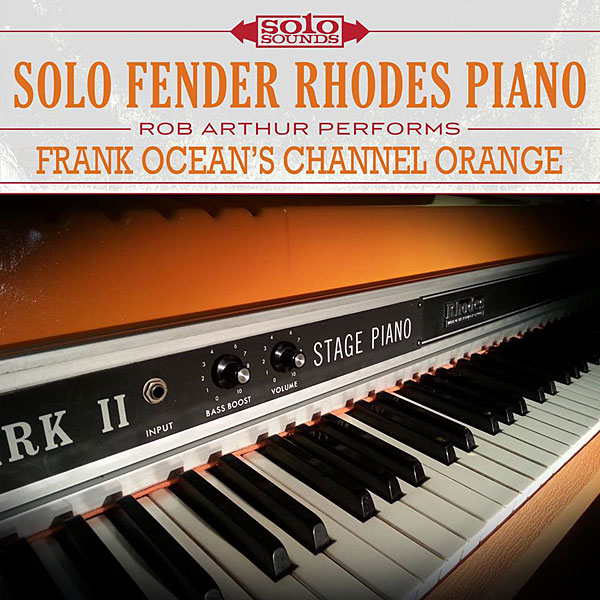 "Some people have turned their nose up, and then they listen," Reilly says. "Instrumental covers is not something they ever think about. There are a lot of people who listened to a lot of music in their 20s and 30s and now listen to less, but want to put on something cool and hip. What's amazing is when these come on a playlist, people will go, 'I know this! . . . Do I know this? Wow, what's going on?' And they are done with heart. They are not offending fans of the originals. I'm surprised, in listening, some of it's almost novelty, but some of it is incredibly poignant in ways that surprise even me."
"It's been great for us on the tech side," Ambel says. "And all the musicians have really enjoyed it. People, when they hear it, they connect with it. The hardest thing has been trying to describe it without using a phrase like 'hipster Muzak.'
"As soon as I did Ben Hall doing Nirvana's Nevermind in the Chet Atkins style, I really felt like if I put that on a boom box, hoisted it on my shoulder, and walked around Williamsburg, Brooklyn, I'd be like the Pied Piper in half an hour."
Hipster Muzak indeed.
After this story was posted, Eric Ambel sent us this link to a playlist assembled for Stereophile readers.