Sidi Touré: Koïma
While 2011's
Sahel Folk
was a quiet, intimate collection of duets—Touré and a friend meeting over a cup of tea—
Koïma
, Sidi Touré's second full-length album for
Thrill Jockey
, is a much more jubilant affair.
Here, Touré is joined by Oumar Konaté on lead guitar, Charles-Eric Charrier on bass, Alex Baba on calabash, Zumana Téreta on a violin-like instrument called sokou, and Leïla Ahimidi Gobbi on backing vocals; and, while much of Sahel Folk sounded subdued and almost tentative, as though we were hearing the beginnings of the songwriting process, misty colors that gradually bloomed into rainbows, Koïma bursts right from the start.
That calabash gourd sounds like a large kick drum, resounding in the center of the stage, while frenetic rhythms are tapped and scraped; vibrant guitar riffs seem to travel forward and back, tugging and pulling and circling about; the bass is elusive, making itself known only every few measures; and the voices are compelling, welcoming, and wonderfully paired: Leïla Ahimidi Gobbi's higher-pitched, nearly childlike quality complements Touré's warm, aged tone.
I have very little experience with Malian music, but there is a soulfulness and sense of joy that floods the ten songs of Koïma and reminds me of the bomba and plena rhythms of Puerto Rico: "A Chacun Sa Chance" would send any of my cousins into hip-shaking spasms. And on tracks like "Kalaa Ay Makoïy" and "Euzo," I can't help but think of the dirty Delta blues of Skip James and Ishman Bracey. Then again, on a track like the rambling, roaring "Tondi Karaa," I hear the blues as filtered through the Yardbirds or Stones. And, while nothing on Koïma is as delicate as the work found on Sahel Folk, there is a soothing, gentle grace to "Aïy faadji."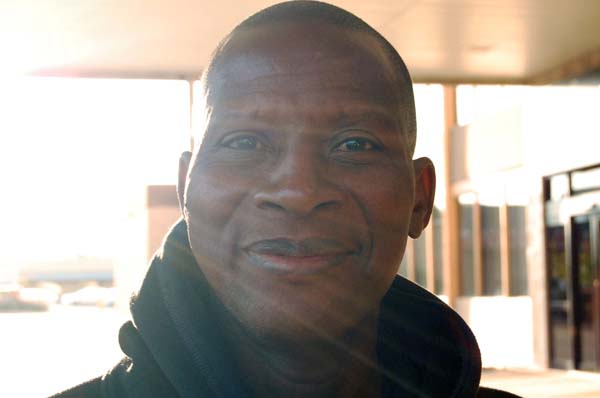 Koïma takes its name from a village in the Goa Region of southeastern Mali and, specifically, a towering sand dune, a place described by Touré as having "his feet in the waters of the Niger and his head touching the sky." In Malian folklore, Koïma is the meeting place for the world's most powerful sorcerers. According to the press release for the album, Touré was granted permission from the dune's chief to walk upon the dune and swim into the Niger: The album, therefore, is an offering to the spirits of that place, and listening to it is like joining Touré in those magical waters.