Shunyata Research Everest 8000 power conditioner Page 2
In a high-quality audio system, a reduction in noise can manifest in various ways, some of them indirect. Often, one notices an increase in inner detail and an improvement in precision. Perhaps a note's decay extends further, or, as with two oboes playing together, the identity of the individual instruments can be heard through more of the decay. I expected much the same with the Shunyata system—and indeed that's what I heard with the first few albums I played, all recordings of live, large-scale orchestral performances. Such recordings are inherently noisy, and yet I heard improvements of this kind.
When I switched to Dwight Yoakam's Guitars, Cadillacs, Etc., Etc. (Reprise 9 25372)—a well-recorded studio album—I was taken aback by the obvious absence of actual noise.
I switched back to my previous setup to see if I was really hearing what I seemed to be hearing. I was. With the old setup, it was as if a slab of smoke or haze was now encasing the performers, who were themselves flat and perhaps even a tiny bit out of focus. I repeated the experiment and got the same result each time: With the old configuration, smoky gunk surrounded performers; with the Shunyata setup, no gunk, or not enough that I noticed. And yes, this was all taking place while listening to an LP—not the quietest of media—and not an especially fancy one: just a well-cared-for early issue of a well-recorded popular album.
A few other things struck me about Guitars, Cadillacs.... Yoakam's way of seamlessly pulling you through a dramatic, 180° turn from pure rockabilly into classic country and western has always been a big part of why I've found his singing so captivating. These transitions, which couldn't possibly work but did, were always overt and kind of monolithic—just there. With the Shunyata power setup in place, these transitions, as well as the core characteristics of Yoakam's voice, went beyond captivating to exert an almost visceral pull. I was caught in the aural equivalent of being "unable to take my eyes off" something.
When I listened more clinically, I was able to pinpoint the pieces that added up to this dramatic, subjective change. Yoakam's transitions were anything but monolithic. It was as if his natural range and pacing had changed. I zeroed in on similar changes in how the system was reproducing spatial and temporal detail. I became aware of fine details that simply weren't there before; neither the clarity nor precision required to define them had been present.
One of the tools I use for setting up and evaluating a system is the "Walkaround" track on the Sheffield Lab/XLO Test & Burn-in CD (Sheffield Lab 10041-2-T). Doug Sax walks around a large, empty room while describing his movements and stops in a few places to strike a pair of claves. The goal is to create a soundstage perceived as the correct size and shape, to correctly locate Sax, and to get the claves' notes to clearly localize the adjacent walls.
I've never been able to get everything right at the same time, and installing the Shunyata system didn't magically make that possible. It did however uncover detail that opened up the back corners and made Sax's image more dimensional, allowing more precise localization. I don't know if I'll ever get to perfection, or even closer to it, but I'm starting from a much better spot.
I'd felt like I'd gotten a good sense of how the Shunyata improved my system's ability to produce microdynamics, listening for things like detail, clarity, precision, transparency, and so on, so I shifted to the macro: large transients, ones where the music goes rapidly from silence to fff. I dug out a few albums and CDs that rely on dynamic transients to really work and took a seat.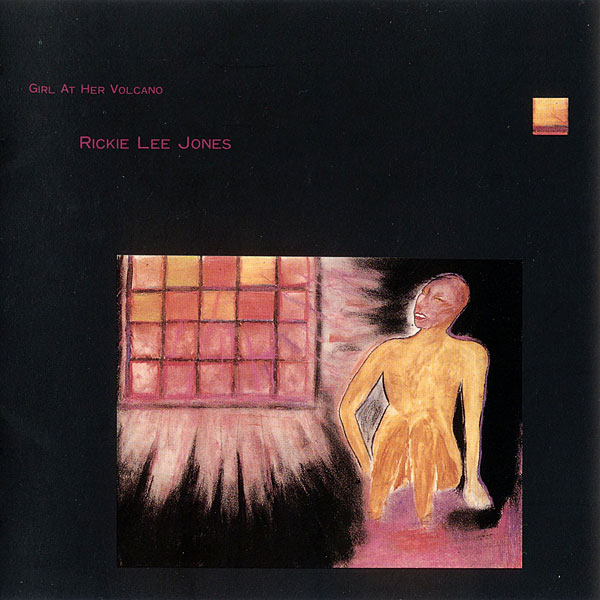 First up was "Under the Boardwalk" from Rickie Lee Jones's EP Girl at Her Volcano (Warner Brothers 23805-1B). Early in the piece, Jones's vocals emerge from and drop back into silence with brief breathy edges. With my previous AC cord setup, if this detail registered at all, it was as a slight smearing at both ends of the note. At the trailing end, the transients are always impressive, but with the Shunyata setup, the absence of noise and the transparency around the leading edges had a "don't blink or you'll miss it" type of tension. I've always been aware of a sort of phantom echo in the microsecond after the staggering transients have vanished back into silence. With the Shunyatas, it wasn't on the edge of perception, it was crystal clear, an obvious part of the recording.
Al Di Meola, John McLaughlin, and Paco DeLucia's live album Friday Night in San Francisco (Columbia Half-Speed Mastered HC 47152) is a kind of torture test for a component's ability to reproduce dynamic changes. The transients are large with impossibly sharp leading edges. One challenge this album poses is that the transients combine changes in all the basic elements of music: volume, pitch, time, and the music's choral nature. Often, it seems like a transient begins just a bit before the previous one ends.
After I installed the Shunyata setup, I could easily hear the stop and start of successive transients. I could also hear a slight reverberation in the air surrounding the guitars' bodies.
I'd been listening through, or in some cases to, a layer of noise that was robbing the music of some of the cues that help create a clear picture of what was happening and, along with it, draining off the energy that can make a performance feel right and live.
Summing up
The changes the Shunyata system made to my system are easy to summarize. They weren't subtle. The magnitude of noise reduction was startling. The additional spatial and temporal details revealed when the noise was eliminated made performances richer and more involving and returned a lifelike energy that I hadn't realized was missing.
This is a review of the Everest power conditioner—but it, together with the Shunyata power cords, form a system, and so far I've said little about the power cords. That's because I made no attempt to separate out the contributions of the individual pieces, the power conditioner and each of the cords. So it's probably best to consider this a review of a power-conditioning system.
What we—what I—care most about is how the music sounds, but I'm a big believer in usability. Many power cables are stiff and heavy, requiring careful dressing to avoid pulling lightweight components off shelves. The Shunyata cables, though, are light, flexible, and easy to use.
The Shunyata Everest 8000, with power cords, checked all the boxes. I couldn't have been more delighted by its performance in my system, and I can't recommend it highly enough.
---
Footnote 1: There's a guide to the company's core technologies
here
. Some of those technologies are discussed in more detail in papers
here
.