Saskia Turntables and Friends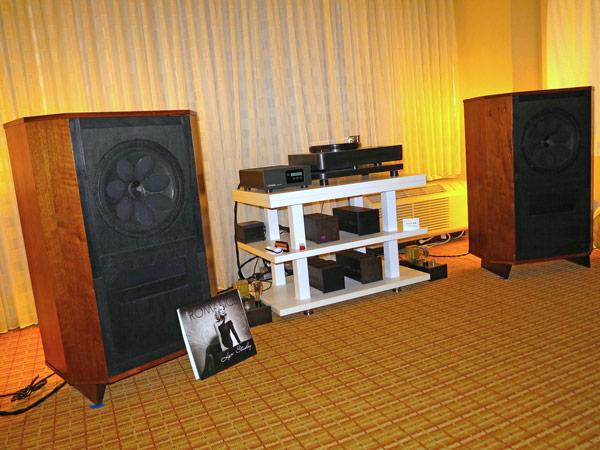 How perfect. Shortly before I entered the room shared by Win Tinnon of Saskia Turntables and his friends, Dave Slagle of EMIA and Chris Kline of Telwire, relatively new singer/recording artist Lyn Stanley dropped by to hear her new LP. Lyn has an extremely special, warm mezzo, perfect what she calls "retro jazz," which found its ideal home in the room's fabulous sounding, clear and warm system. So did Bob McChesney's trombone, which accompanied her with the perfect mix of edgy power and warmth. Thanks to Win's hospitality and Lyn's voice, this was one of my special moments at a very special show.
At the head of the system were the Saskia II turntable ($53,000), Frank Schroeder reference SQ arm ($8000), and Miyajima Kansui cartridge ($3800). Then came EMIA's SUT and transformer "preamp." Telwire's interconnects ($699 up), speaker cable ($1299 up), and power cables ($999) mated perfectly with all the above plus 50-year old RCA LC-1A loudspeakers, which RCA used to master their recordings from the early 1950s into the '70s.