Records to Die For 2019 Page 2
---
John Atkinson
---
Van Morrison/Joey DeFrancesco: You're Driving Me Crazy
Van Morrison, vocals, alto saxophone; Joey DeFrancesco, soprano saxophone, Hammond organ.
Exile/Legacy 19075820041 (CD). 2018. Van Morrison, Joey DeFrancesco, prods.; Jim Stern, eng. DDD. TT: 70:35
The 39th studio album by Sir George Ivan Morrison, OBE, was recorded live to Pro Tools at 24-bit/96kHz in a Sausalito studio over two days. It has a wonderfully loose feel, as Van Morrison and Hammond organist Joey DeFrancesco's quartet—the other players are Troy Roberts, soprano & tenor saxophones; Dan Wilson, guitar; Michael Ode, drums—work their way through a mix of standards and Morrison's own songs. Every track shines, the musicians providing empathetic, always swinging accompaniments behind Van's typically clipped vocalizing. And as I wrote in our September 2018 issue, "even though the tempi are virtually identical, the reworking of 'The Way Young Lovers Do' on Crazy is less frenetic than the original on Astral Weeks, more laid-back and open-sounding than the re-creation [on 2009's Astral Weeks Live at the Hollywood Bowl]. The key in all three versions is A minor, but the half-century-older Van sings in a lower register, digging deep into the lyric in a way that wasn't possible for either his callow 1968 self or his mature 2009 persona. . . . this is the best live Van Morrison gig that never was." (Vol.41 No.9)
Various Artists: Johnny Boy Would Love This: A Tribute to John Martyn
Liaison Music 4013 (2 CDs, 256kbps MP3). 2012. Jim Tullio, exec. prod.; various prods., engs. DDD. TT: 2:12:40
To my regret, there are musicians I wish I'd paid more attention to while they were alive. One such is British singer-songwriter and guitarist John Martyn (like Van Morrison, a recipient of the OBE), who contracted pneumonia and passed away at his home in Ireland in January 2009. I'd first seen Martyn play in 1971, when a band I was playing bass for had played support for him, and I'd sporadically followed his increasingly eclectic music making as he left his folksinger roots behind with albums like Solid Air (1973). However, while I never fully connected with his work, it was still a shock when I belatedly learned of his death in a review, by music-industry pundit Bob Lefsetz, of this 30-track double tribute album. Johnny Boy Would Love This has been in constant rotation here since I downloaded the MP3 version, and I've been continually surprised at how familiar so many of the songs are, despite my lack of attention while Martyn was alive. While some of the covers don't live up to Martyn's own versions, some equal them: Beck's "Stormbringer," Joe Bonomassa's "The Easy Blues," Snow Patrol's "May You Never," Beth Orton's "Go Down Easy," and Skye's "Solid Air," for examples. And some—eg, Paolo Nutini's "One World," Sabrina Dinan's "Certain Surprise," Judi Tzuke's haunting "Hurt in Your Heart," and especially Phil Collins's "Tearing and Breaking," with its overdubbed, a cappella vocals—might even transcend them.
---
Jim Austin
---
Paul Desmond Quartet: Featuring Don Elliott
Paul Desmond, alto saxophone; Don Elliott, trumpet; Norman Bates, bass; Joe Dodge, drums
Fantasy 3235/OJC-119 (LP). 1956. Saul Zaentz, prod.(?) AAA. TT: 44:00
A silly ritual regularly takes place at my house around dinnertime. My wife starts dinner, and I put on a record. If there's some small reason to celebrate—maybe it's a Friday and we've made it through another week—I'm likely to choose one of a small number of records I associate with these small celebrations. They share a few things in common: I own them on LP, they have good sound, they're easy to listen to, and they're almost always jazz.
"Is that a new record?" my wife asks every time, as she hears the first few seconds of the record for maybe the 400th time. I smile and make some not-too-witty remark. We take a sip and enjoy the music.
The first thing you'll notice about this record is the cover: a striking painting by Peggy Tolk-Watkins, a Bay-area primitive artist from the 1950s. This record is, producer Saul Zaentz writes on the back cover, "the first serious attempt to fuse primitive art with modern jazz." If true, it's worth collecting for the cover art alone. Droll liner notes by hipster comedian Mort Sahl establish the mood.
Count Basie: And the Kansas City 7
Count Basie, piano, organ; Frank Wess, flute; Eric Dixon, tenor sax, clarinet, flute; Frank Foster, tenor sax; Thad Jones, trumpet; Freddie Green, guitar; Ed Jones, bass; Sonny Payne, drums
Impulse! A-15/Analogue Productions AIPJ-15 (LP). 1962/2010. Bob Thiele, prod.; Bob Arnold, Rudy Van Gelder, engs. AAA. TT: 41:06 (SACD, DSD); 36:18 (LP).
This record—available as a reissue LP, an SACD, a DSD download at Acoustic Sounds, and quite possibly at your local used record store—has a bit of that same hep-cat vibe as the Desmond recording, a fact I'm sure was not lost on the Count. The first song, "Oh, Lady, Be Good," is surely a nod to that proto-hipster, Lester Young, who recorded it in 1936; it was one of his first records that really got noticed. Like the Prez, this music swings in a laid-back way.
Mix up a martini: The sound is superb, the playing is good, and the music—West Coast cool jazz—is just the thing for cocktail hour.
---
Larry Birnbaum
---
The Boswell Sisters: Shout, Sister, Shout!
Living Era CD AJA 5471 (CD). 1931–36/2003. Ray Crick, Peter Dempsey, prods., John Hadden, remastering. A–D. TT: 75:26
Radio stars of the 1930s, the Boswell Sisters are nearly forgotten today, but they were among the most brilliant vocal groups ever. This compilation includes several of their biggest hits, including "When I Take My Sugar to Tea," "Roll On, Mississippi, Roll On," and "Rock and Roll," the last referring to the "rollin', rockin' rhythm of the sea." Accompanied mostly by the Dorsey Brothers band, these three white sisters turn songs inside out, twisting melodies, shifting modes and tempos, scat-singing and imitating instruments—all in skin-tight harmony. Ella Fitzgerald modeled herself after lead singer Connie Boswell, who, with her jazzy feel and New Orleans accent, sounds passably black.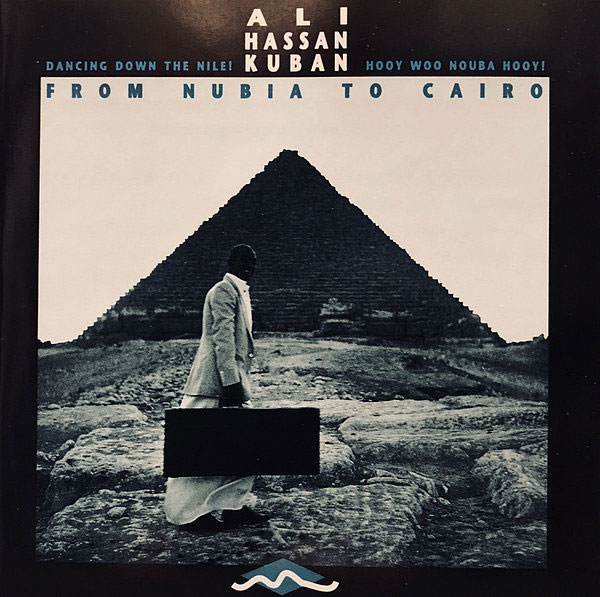 Ali Hassan Kuban: From Nubia to Cairo
Shanachie 64036 (CD). 1991. Unknown, prod.; Robert Vosgien, remastering. AAD. TT: 53:31
Applying modern Western instruments to the traditional music of Upper Egypt, singer and bandleader Ali Hassan Kuban became first a popular Nubian wedding musician, then a world-music star, before his death in 2001. First issued on the German Piranha label, which recently reissued it, this album collects some of the made-for-cassette recordings that originally brought Kuban fame. Buoyantly rhythmic and joyously celebratory, songs such as "Sukkar Sukkar Sukkar" and "Mabruk," sung in a Nubian language, catch an exhilarating, effervescent groove. Considering that all tracks but one were recorded in Cairo using a single microphone, the sound quality is remarkably good.
---
Thomas Conrad
---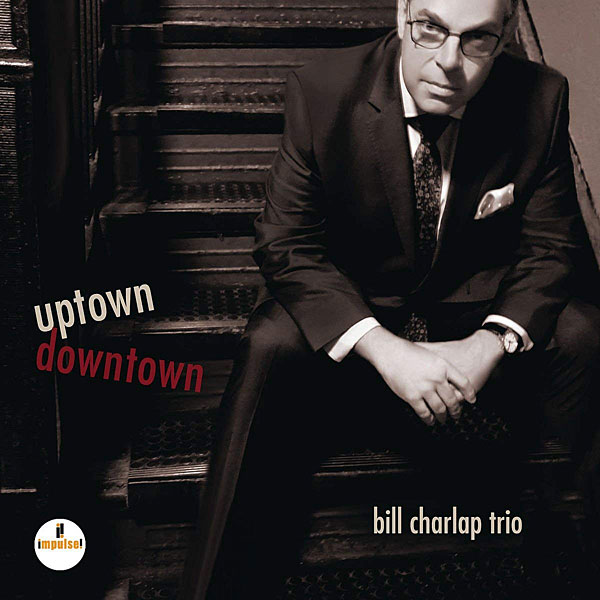 Bill Charlap Trio: Uptown Downtown
Bill Charlap, piano; Peter Washington, bass; Kenny Washington, drums
Impulse! 5781103 (CD). 2017. Bill Charlap, prod.; James A. Farber, eng. DDD? TT: 54:26
This is just an unassuming album of standards by a mainstream piano trio that you might think is out of surprises, as it's been together 20 years. But Bill Charlap can fool you—he's like a world-class athlete who makes everything look easy. Or, like Picasso with a pencil stroke, he can render a song's essence in a quick, seemingly effortless gesture. He also knows what to leave out. "Spring Can Really Hang You Up the Most" is musical autobiography, in unfinished phrases and meaningful silences from his life. When it's this elegant and timeless, style is an art in itself.
Vijay Iyer Sextet: Far from Over
Vijay Iyer, piano, Fender Rhodes; Steve Lehman, alto saxophone; Mark Shim, tenor saxophone; Graham Haynes, trumpet, flugelhorn, electronics; Stephan Crump, bass; Tyshawn Sorey, drums
ECM 2581 (CD). 2017. Manfred Eicher, prod.; James A. Farber, eng. DDD. TT: 57:55
Iyer's solo, duo, and trio albums have made him famous and won him a MacArthur Fellowship. But Far from Over proves that his true calling is to lead a full ensemble in which elite soloists can feed off his special energy and confront the provocative ideas in his compositions. Like so many current jazz recordings, Far from Over is a cry of rage against the darkness of the Trump Era. The players in Iyer's sextet, especially Lehman and Shim, achieve something rare: They translate into music their despair, defiance, and hard-won hope with such passion, honesty, and eloquence that they turn social protest into art.
---
Brian Damkroger
---
Dvorák: Symphony 9
Rafael Kubelik, Vienna Philharmonic Orchestra
Decca SXL 2005/London 6020 (LP). 1958. John Culshaw, prod.; James Brown, eng. AAA. TT: 41:00
I love Decca/London's early stereo LPs. The musicians are superb, and because the recordings are typically of a single take, they demonstrate the commitment and risk of a live performance. The combination of a "Decca tree" of microphones and simple production approach is unparalleled in its ability to capture a performance and environment. All of this is on display in this Dvorák Ninth (identified on early editions of this LP as "Symphony No.5"). Kubelik's light touch gets a lovely performance from the Vienna Philharmonic, one that you'll hate to hear end. The sound is excellent, including a rich but well-balanced re-creation of Vienna's Sofiensaal. Overall, and on a good system, this is one of the best LPs ever recorded.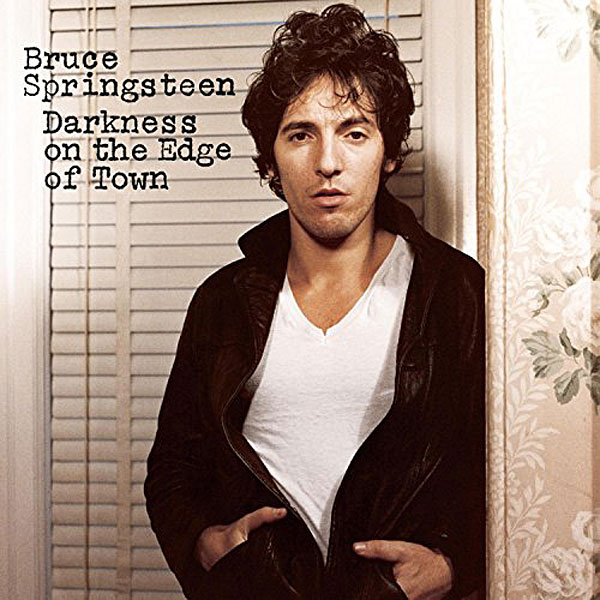 Bruce Springsteen: Darkness on the Edge of Town
Columbia JC 35318 (LP). 1978. Bruce Springsteen, Jon Landau, prods.; Jimmy Iovine, Charles Plotkin, Thom Panunzio, engs.; Mike Reese, mastering. AAA. TT: 42:59
It was a good year to be a Bruce Springsteen fan. In 1978 we were still humming his first two albums and riding the adrenaline from Born to Run. Then came Darkness on the Edge of Town. It understood. It confronted us with the dark introspection we struggled to avoid. It shone a light on our fear that we'd give up and resign ourselves to a stranded, joyless life. But amid all that, Springsteen's masterpiece gave us the courage to admit how desperately we wanted out, and that, within us, we had the power to do it. It's all stored on a simple vinyl disc. (Vol.25 No.11)