Just found this forum.
To make a long story short. I am looking to bring my 1200+ record collection back into the house (the long story). I will not be using my main system to listen (only the TT). I will be using my Linn LP12 (Lingo, Ittok, K18II) as the source, into a phono preamp(???)(This is where you come in). This will feed via AudioQuest Sky 72V into an Antique Sound Labs, MG-HEAD OTL MKIII, to a pair of audio-technica ATH-W5000 headphones.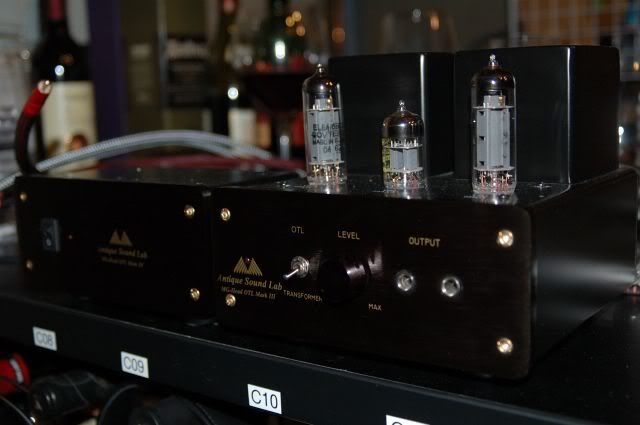 I know, this should be posted to a headphone forum (Head-fi and the like). But, I am really looking for an audiophile look at this.
I am looking for a phono preamp for my system above. I would like to spend up to $1000-$1200 (new/used). I looked at the Linto (high on the list), but I would have to make the jump to MC (which I will be doing later). I first want to start listening to my LP music again. So, I would like to have something that I could start with my current setup (MM), that could also be used when I switch over to MC in the future.
I am open to many options.
So even if there is a stop-gap solution as well, please advise. That being, putting something in for a MM preamp for a couple hundred bucks that would fit the bill for now, and then replace it with a higher end preamp when I am ready to move over to the MC.
The lines are open....
If there are other forums that I could check as well, please send PM.
Cheers