Nite Jewel: One Second of Love
The first time I heard "One Second of Love," the title track from Nite Jewel's new album (released earlier this week on
Secretly Canadian
), I didn't think much of it. It was another pop song from another young, indie artist, recalling the late 1980s and early 1990s—enjoyable, but unimaginative.
I was crazy. My initial reaction was wrong: The more I listened, the more I enjoyed the song's motoric drive, insistent, each cold verse followed by seductive chorus, its gentle harmonies contributed by fellow LA-based artist, Julia Holter, its insolent snarl and alluring coo. I can't get the song out of my mind. I wake up with it, come back to it throughout the day.
This music, at first, reminds me so much of New York City summer, hazy, hot, and humid, 1985, Latin hip-hop, R&B, smooth jams, freestyle on the dial, from the top-top-top of the Empire State Building, Z 100, Hot 97, a long drive down the New Jersey Turnpike, windows down. Nite Jewel's Ramona Gonzalez reminds me of no one more than Lisa Lisa. I think I love you from head to toe. I'm lost in emotion.
And while that old-school R&B influence is undeniably present in Nite Jewel's music, teasing and drawing me in, it's the other world of influences that keeps me listening, engrossed, moved—touches of Cluster's ambient bliss, the innovative pop of Annie Lennox, the fascinating production qualities of a James Blake 12".
"Mind & Eyes" is an absolute hit. It should be played on every mainstream radio station, once every 15 minutes, like an Adele track. The same is true for "In the Dark," which combines the warm trance of Sade's "Sweetest Taboo" with quiet introspection and poetry. Gonzalez sings: "I've begun to concede / like other ladies before me / Oh, I've been your open door / Will you walk through me once more?"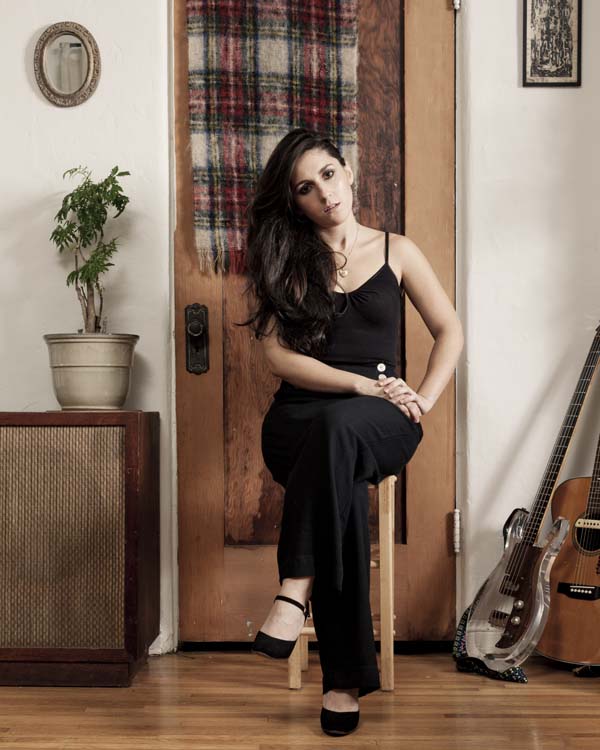 The up-tempo "Memory Man" is highlighted by Aaron Robinson's outstanding guitar work—halfway through the song, a circling solo hypnotizes and impresses. "Unearthly Delights" is a slow-moving, synth-driven meditation that uses sparse percussion and acoustic guitar, while showcasing Gonzalez's agile voice. "No I Don't" features spaced-out, dubby snare hits, electronic textures that warble and sizzle across the soundstage, and ghostly vocal harmonies. "Autograph" returns to Nite Jewel's pop and R&B influences, Gonzalez accompanied by a funky keyboard figure, as she sings, with a tasteful touch of melisma, "Still got your autograph / It is on my heart."
The album ends, brilliantly, with "Clive," a 4.5-minute soundscape of analog synth waves, reverse delay effects, and subtly tuned vocals that beautifully rise, fall, and become obscured by a rush of digital decay: The same face you see each day / Amnesia will take it away. And, by that time, you're ready to return to the beginning, one second of love lasting for hours and days and weeks.
Listen to "One Second of Love," "In the Dark," and other tracks at www.nitejewel.com.
One Second of Love was written by Nite Jewel, produced by Cole MGN (Ariel Pink, Thieves Like Us), and engineered by Scott Thiessen and David Barret (Celine Dion, Jennifer Lopez) at The Brick Factory and Peter Granat at Bright Street Recorders. The album was mixed by Darrell Thorp (Jay-Z, Radiohead, Paul McCartney) and mastered by David Ives at 101 Mastering.